SciOPS Cross Mission Support Office
In close coordination with other Science Operations teams, the SciOps Cross Mission Suport Office is in charge of the identification, design, implementation, maintenance and operations of technical solutions that exploit mission commonalities.
SciOps Cross Mission Support Office strives to increase overall efficiency across Science Operations domains delivering systems and building blocks designed for smooth integration and adaptation according to mission requirements.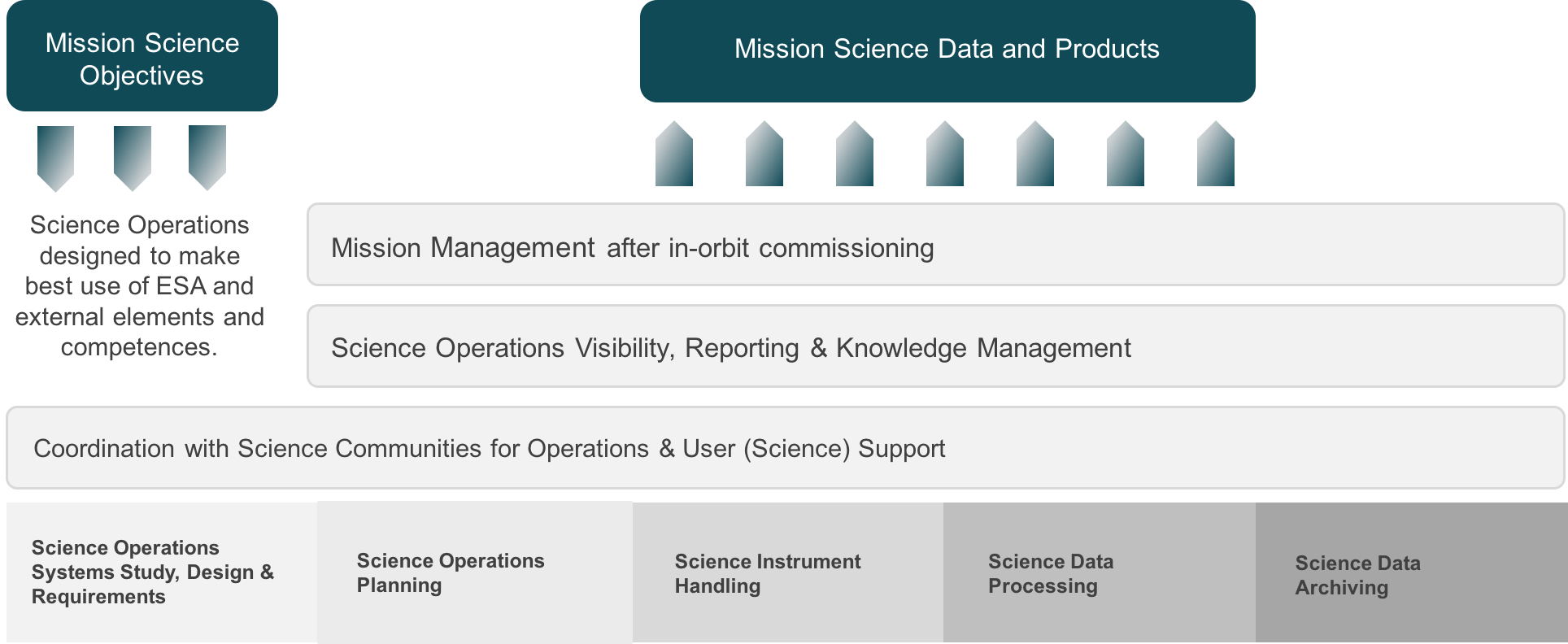 SCIOPS Cross Mission support systems
Cross mission support projects can be classified into three main groups:

Science Infrastructure Systems: Generic systems providing transversal services across SCI-O​

​.

Science Ground Segment Systems:

Systems to support science operations activities

.

Innovative Concept Systems:

Pilot concept projects developed within the context of a mission with potential reuse across SCI-O.