SCIFLEET
Scifleet is a web application to explore ESA's Science satellite fleet across the Solar System. Scifleet is designed for computer and mobile devices (tablets, phones)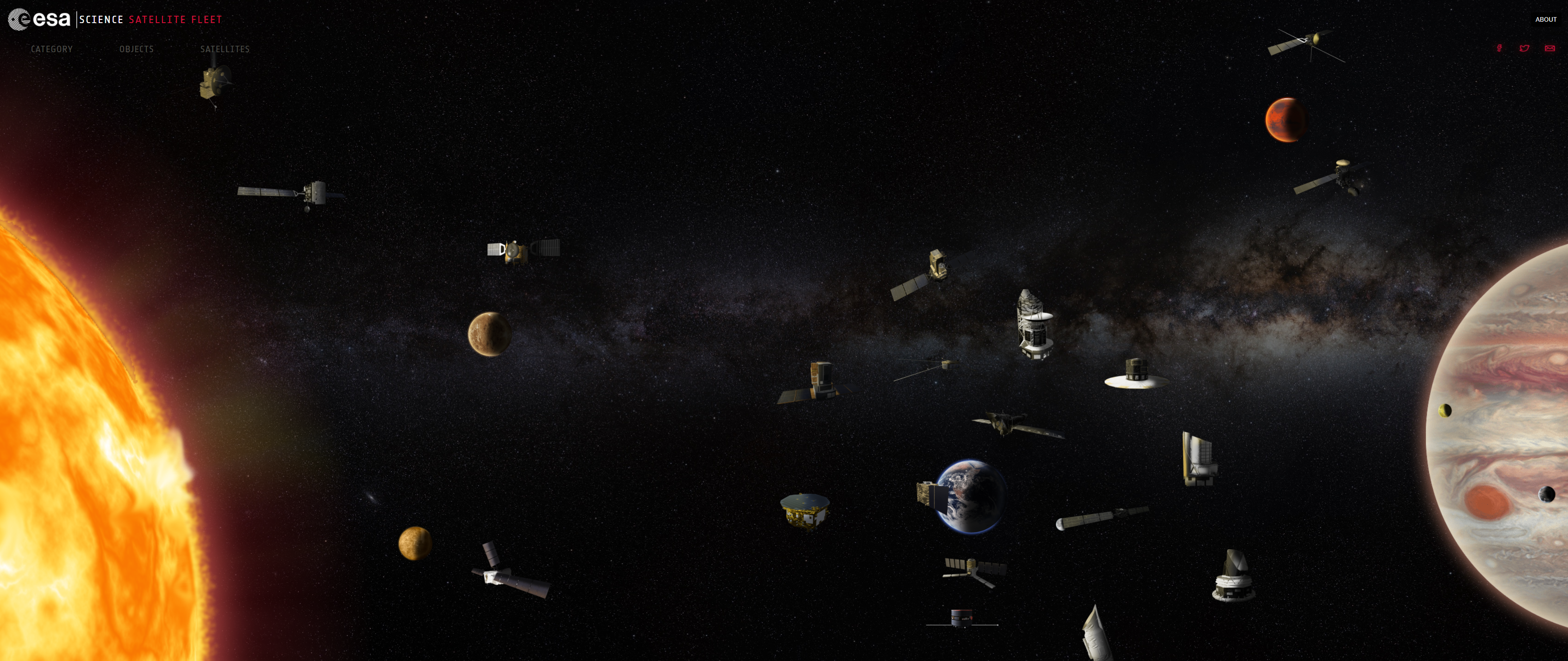 Scifleet landing page
3D MODELS VISUALIZATION
ESA Science Satellite Fleet starts in a simulated view of the Solar System. The ESA Science satellites are displayed around their target objects, with a parallax scroll effect. By clicking on the tool icons, the user will be transported to a 3D interactive view of the selected object.
The user can explore:
the spacecrafts 3D models
the parent bodies (planets, Sun, comets, moons).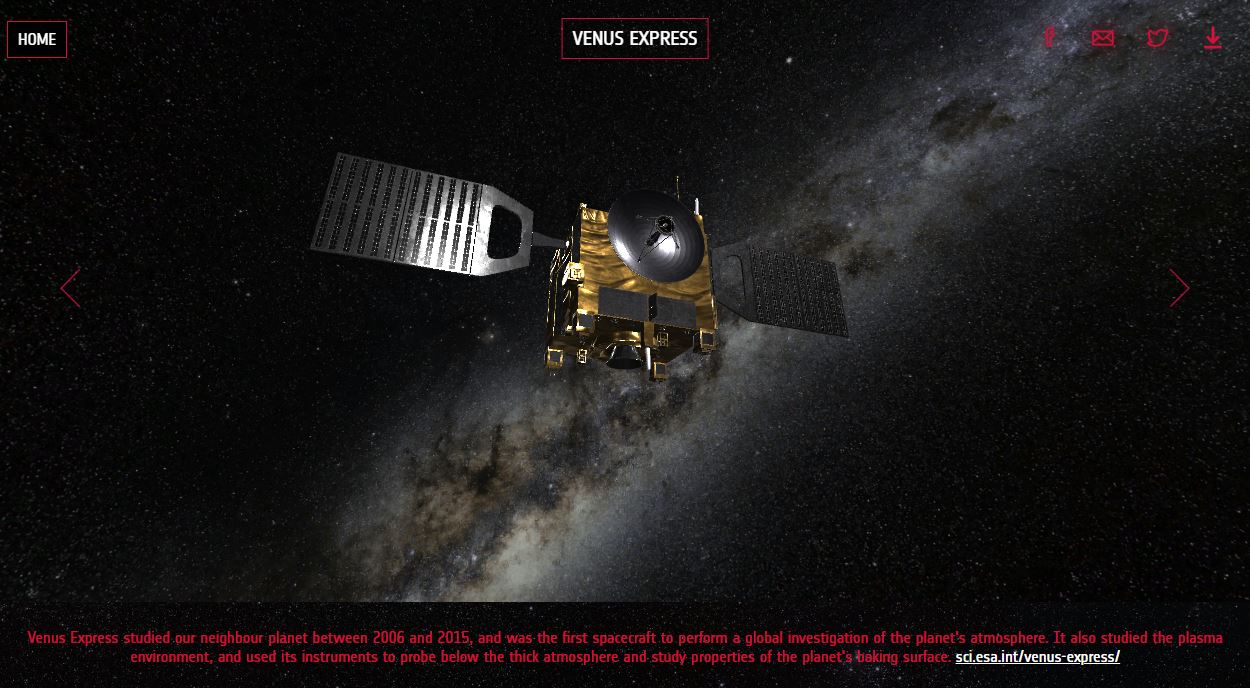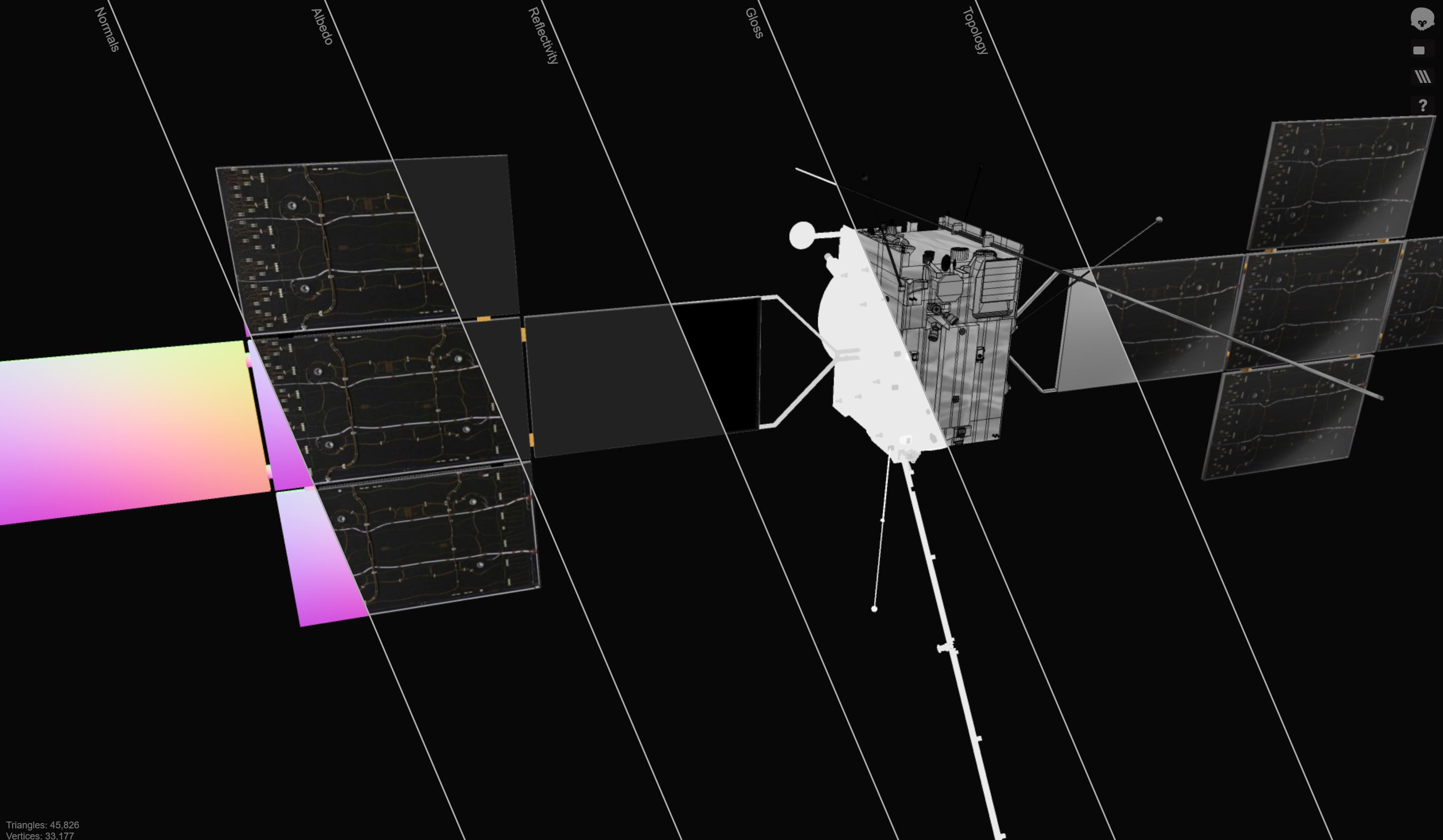 Scifleet 3D visualization windows (Venus Express - computer, Juice - tablet mode)
For complex satellites, multi-object exploded view appears at selection. This is the case, for example, of Bepi Colombo, that consists of the european Mercury Planetary Orbiter (MPO), the japanese Mercury Magnetospheric Orbiter (MMO), and the Mercury Transfer Module (MTM). All combined are the Mercury Composite System (MCS).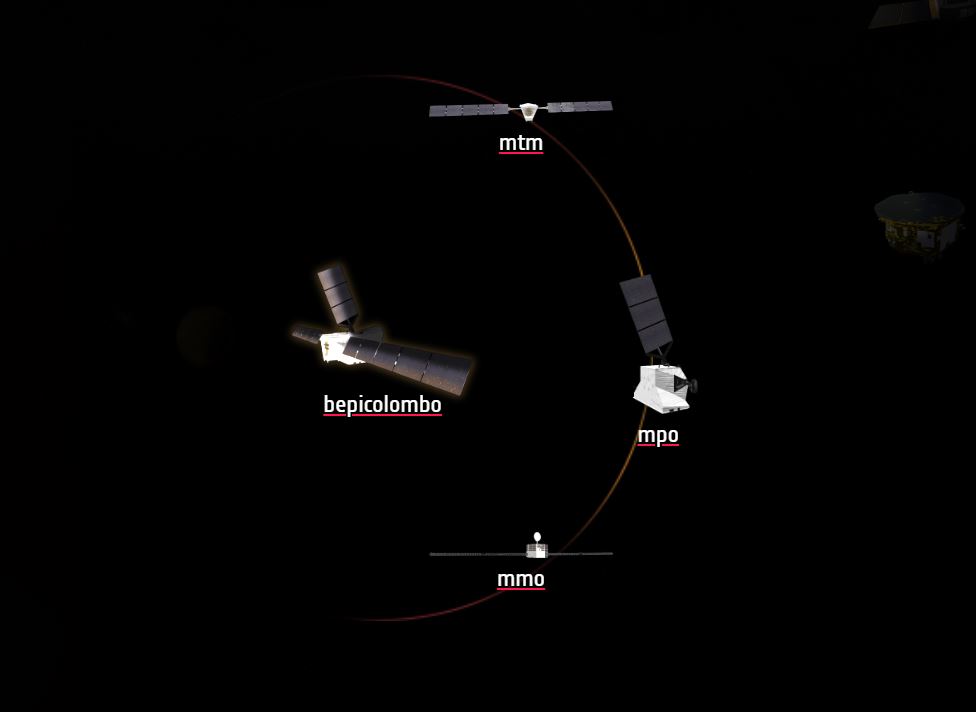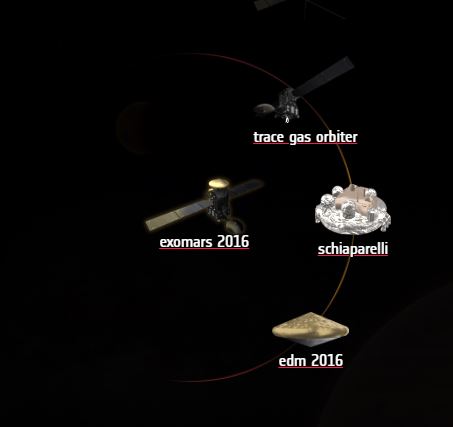 Multi-spacecraft exploded view: Bepi Colombo, Exomars 2016
SELECTION OF TARGETS
Scifleet allows easy filtering of the objects by:
Category: Planetary, Heliophysics, Astronomy
Science Targets: Visible/Dark/IR/HighEnergy Universe, Gravitational Waves, Sun, Planets, Comets...
Satellites: Bepi, Juice, Euclid, Gaia, ...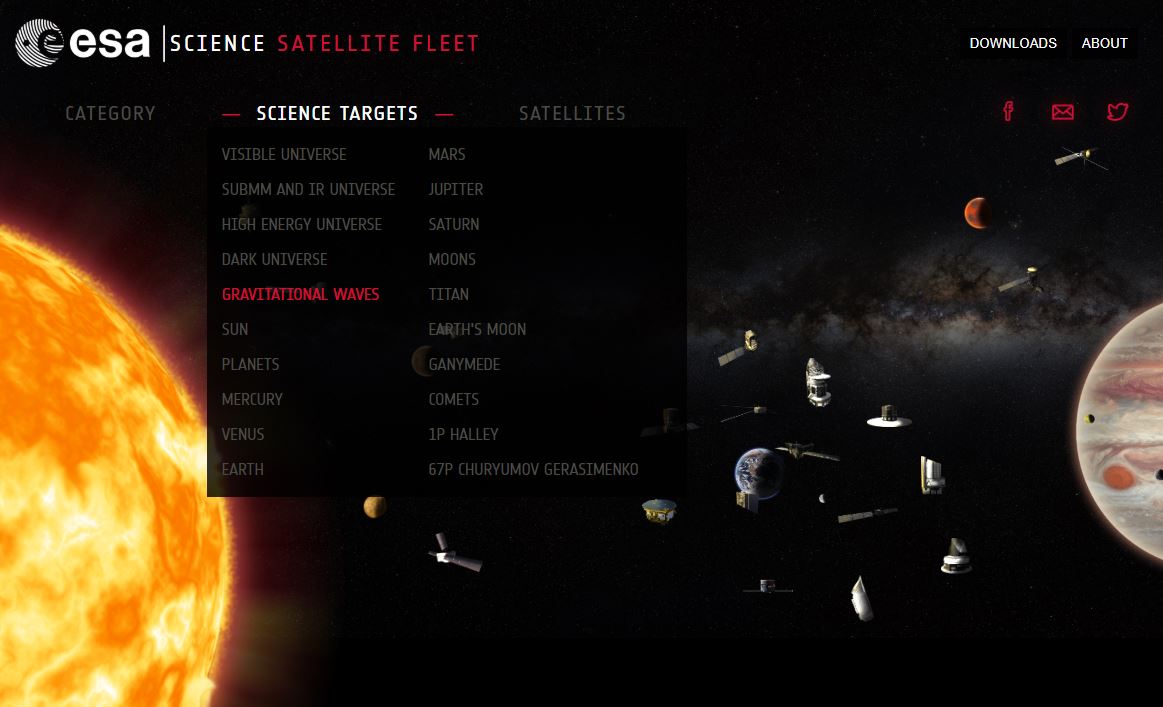 Scifleet filtering by Target
3D MODELS DOWNLOAD
The user has access to all the spacecraft models, in a wide range of formats. ESA Science Satellite Fleet download page can be accessed from the landing page (top right icon), or from the specific object 3D visualization page ("Download").
A User Guide provides some tips about the downloads.
Scifleet offers several download formats:
3D design models:

blend: Blender format, an open source 3D software.
fbx: FBX format for Autodesk viewer. With embedded textures.
max: this format can be used for editing the mesh using 3ds Max.
obj: OBJ format, no textures, can be exported to most viewers or editing softwares.
3ds: 3DS format to be used in Cosmographia.
textures: includes 3 types of texture maps (Colour-Metalness-Normal) in 4K resolution.

3D print model:

The models for 3D printing in .stl format. An example here for Juice spacecraft (Juice 3D-print model, and pdf instructions).
For some other satellites, an external link is provided to pre-existing 3D-print models.

3D paper model:

links to "cut and glue" 3D models already available from several missions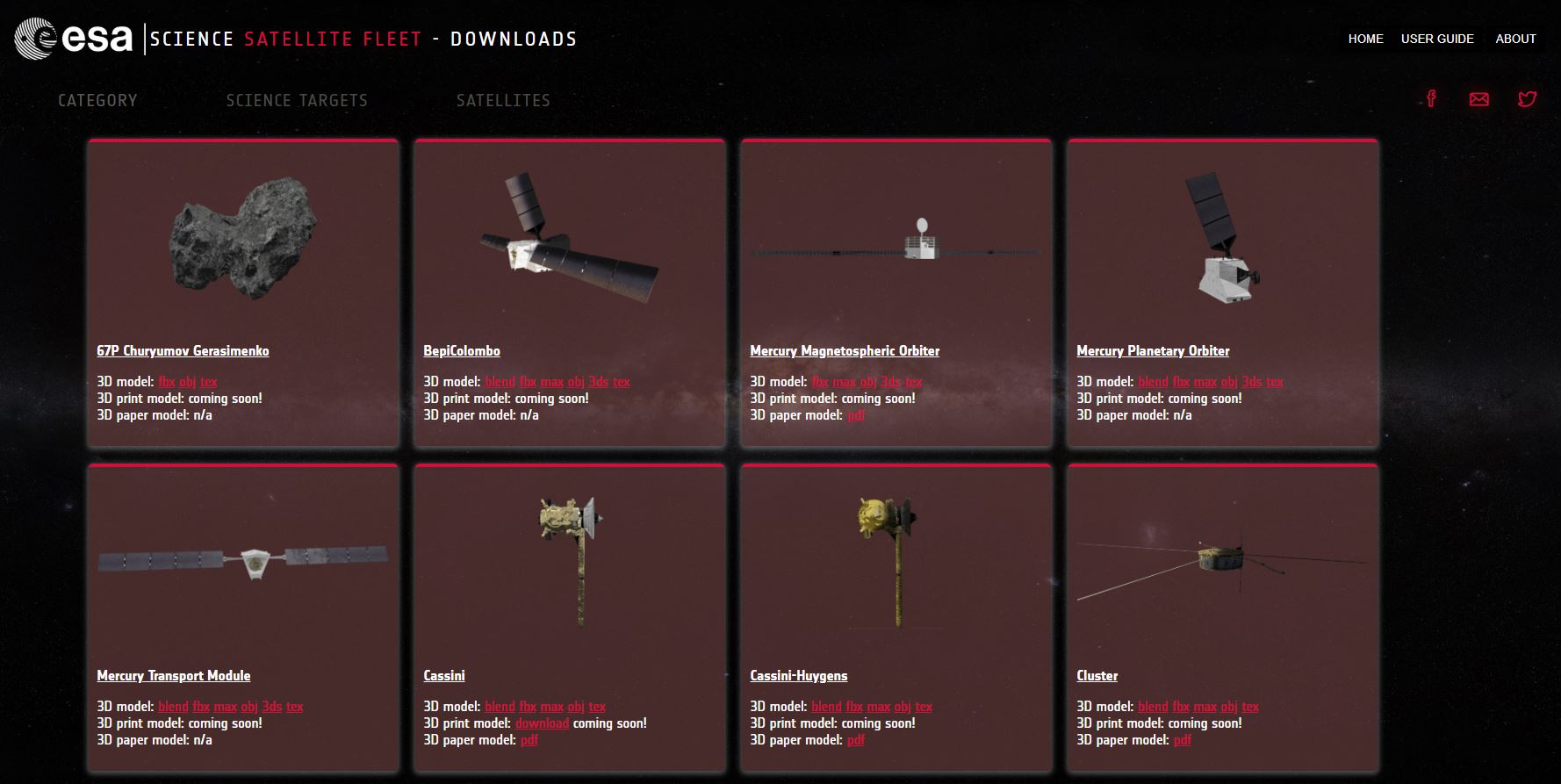 Scifleet download page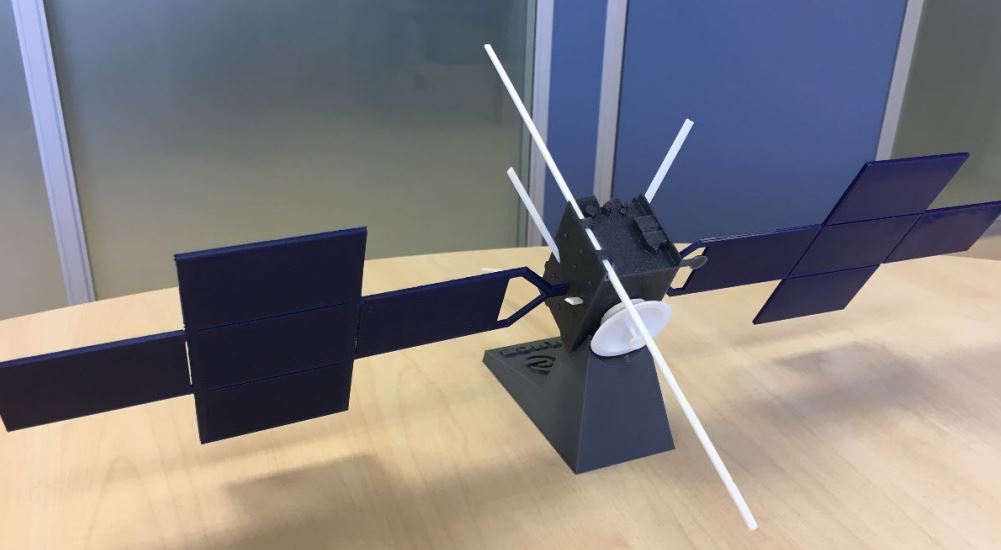 Model mesh model and 3D print model (Juice)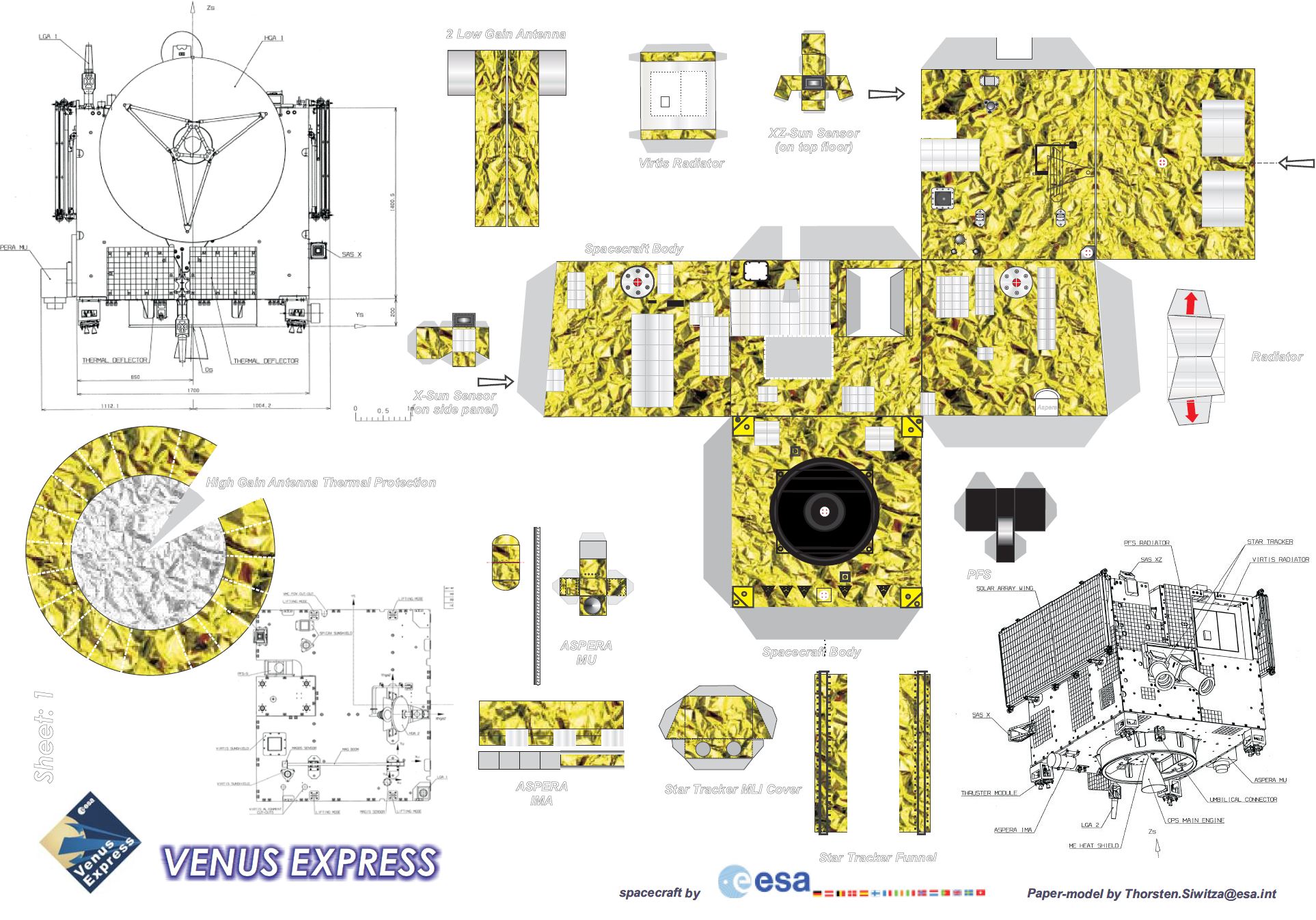 Venus Express paper model
CONTACT & SUPPORT
You can report issues related to scifleet in our helpdesk https://support.cosmos.esa.int/sci-fleet/