ESASKY FOR EDUCATION
---
Below are links to educational activities that use ESASky, designed for school children aged 14 upwards. These have been created in collaboration with the CESAR (Cooperation through Education in Science and Astronomy Research) educational project at ESAC:
All the activities are also available in Spanish:
If you try these activities with your students, we would appreciate your feedback in order for us to continually improve them. Also, please let us know if you create your own activities and we will be happy to link to them from this page!
An advanced tutorial, suitable for scientists new to ESASky and for University students, is available in the ESDC tutorials page.
The colours of astronomy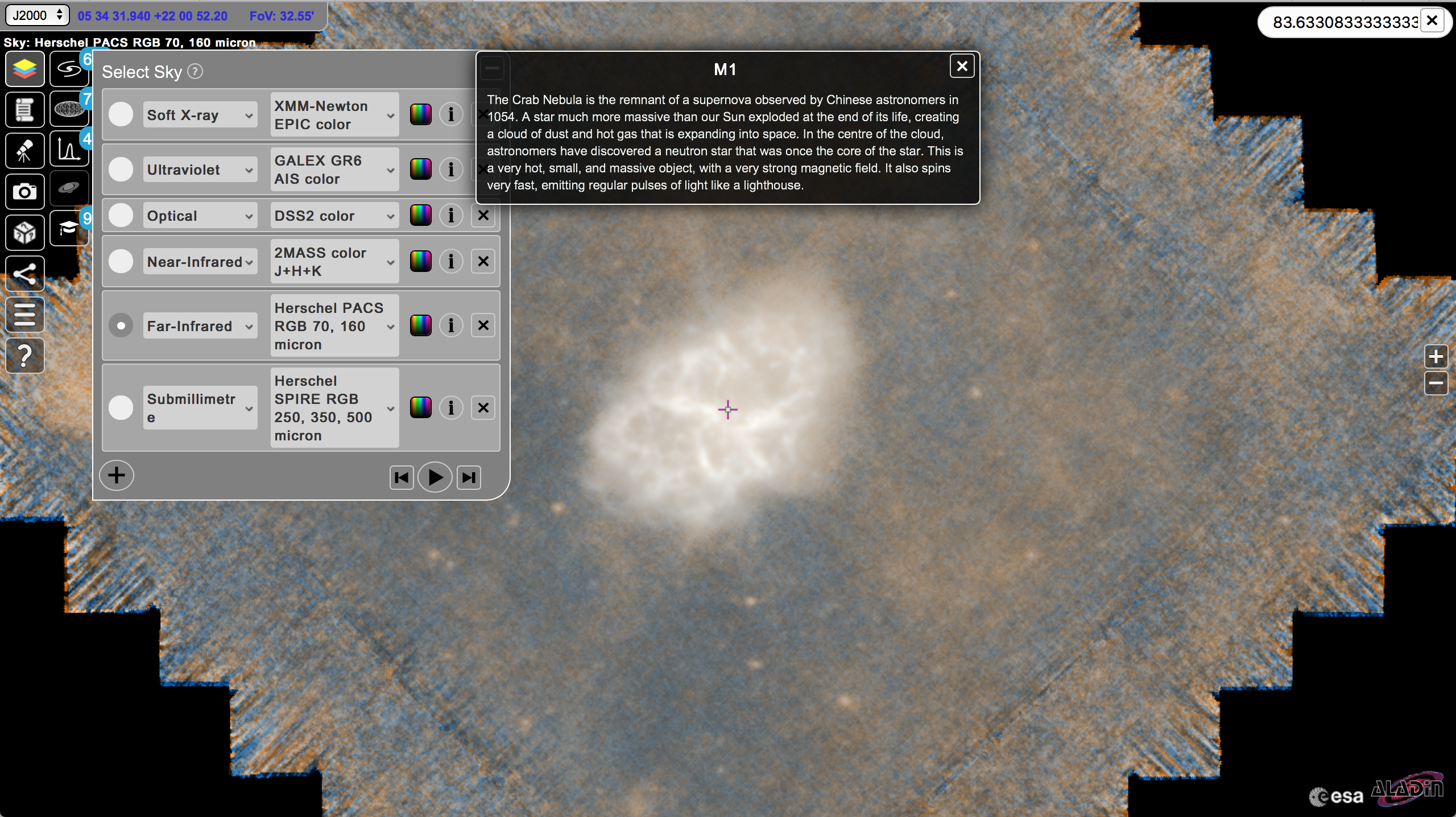 An introduction to multi-wavelength Astronomy and the ESA astronomical missions exploring the full spectrum.
​Spanish version of the activity/ Versión en español:
​
EXPLORING THE ISM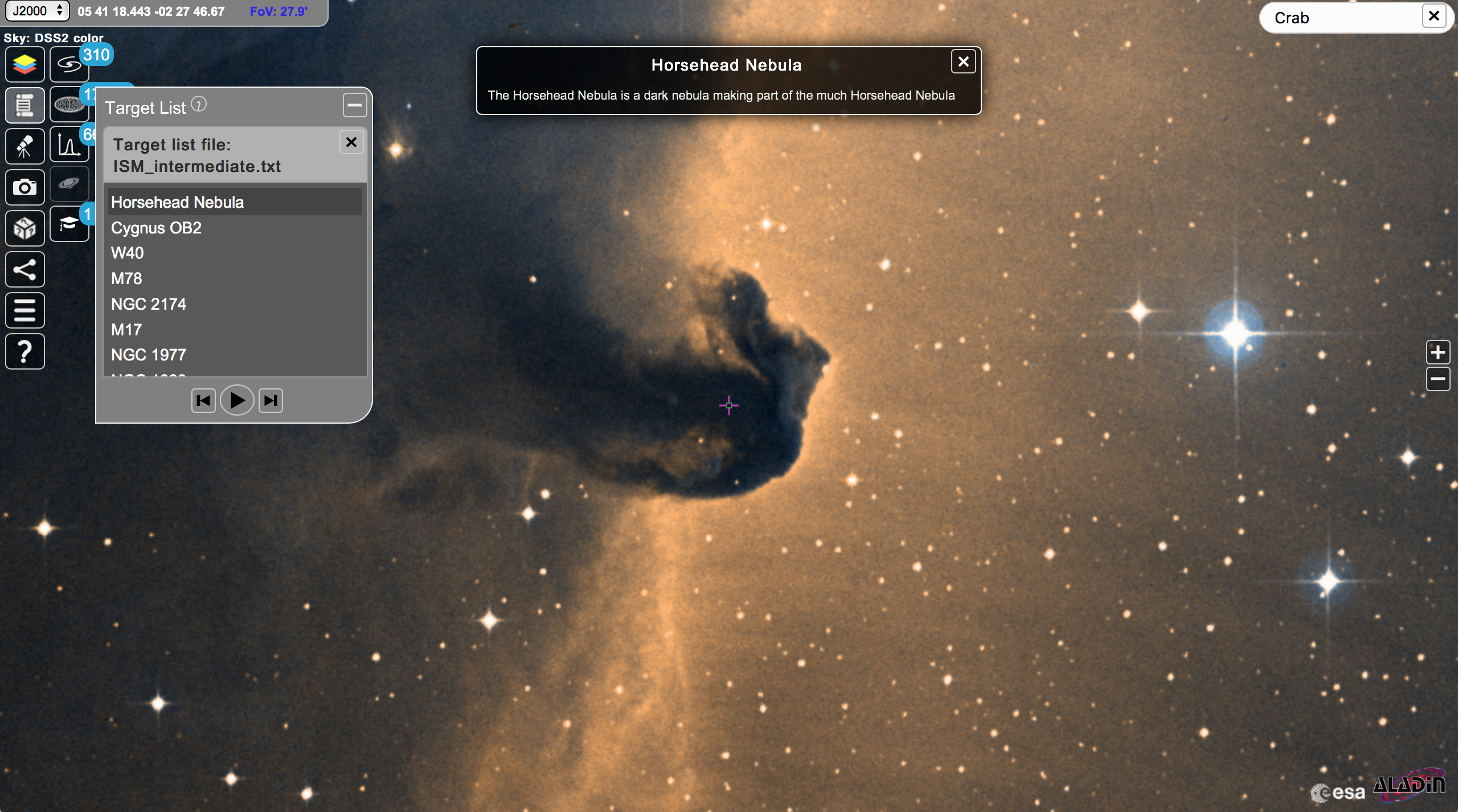 An introduction to the Interstellar Medium and the way astronomers learn about it.
Spanish version of the activity/ Versión en español:
​
The secrets of galaxies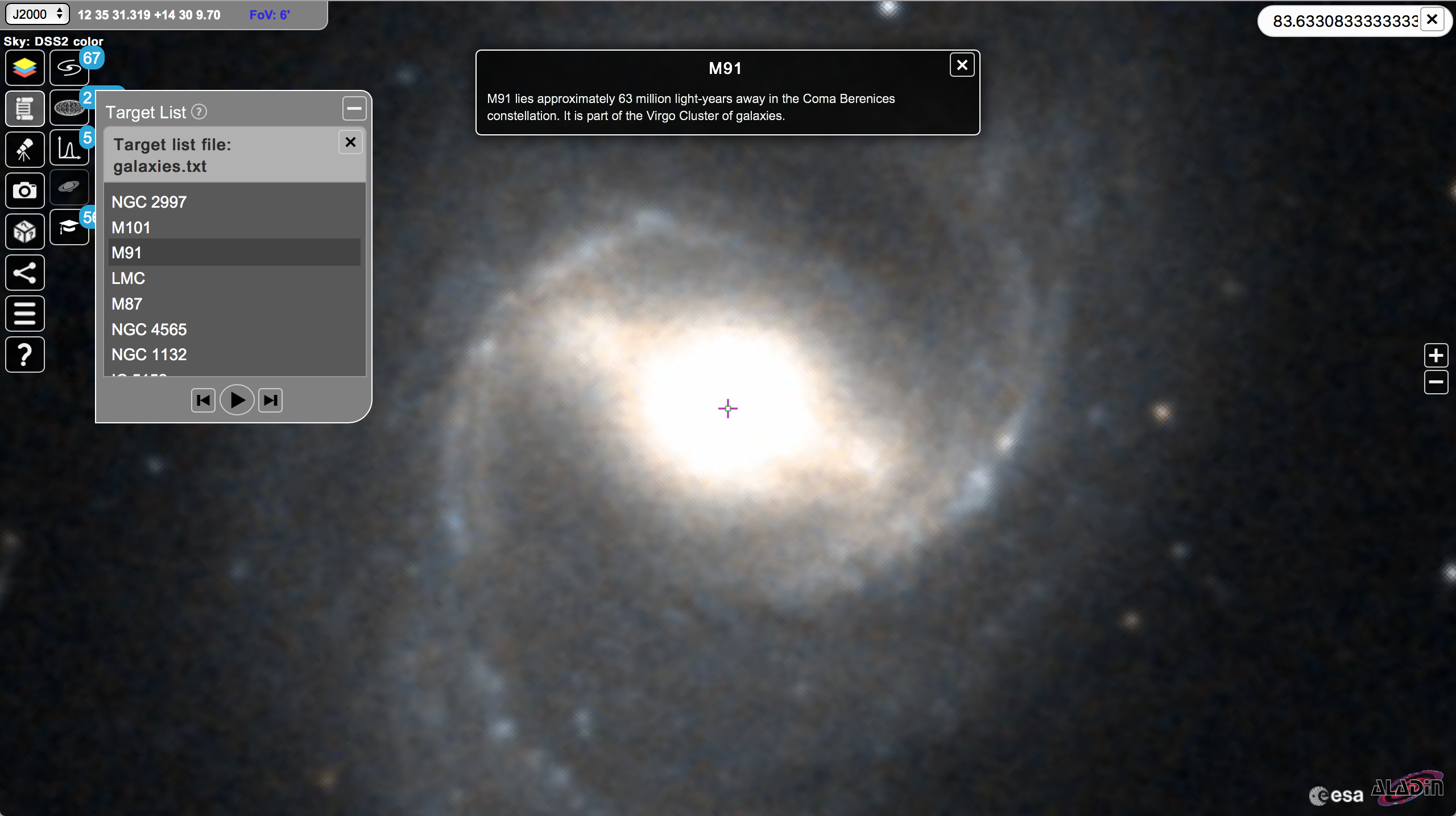 An introduction to the Hubble Tuning Fork and the basic properties of galaxies.
Spanish version of the activity/ Versión en español:
​