Planetary Science AT ESTEC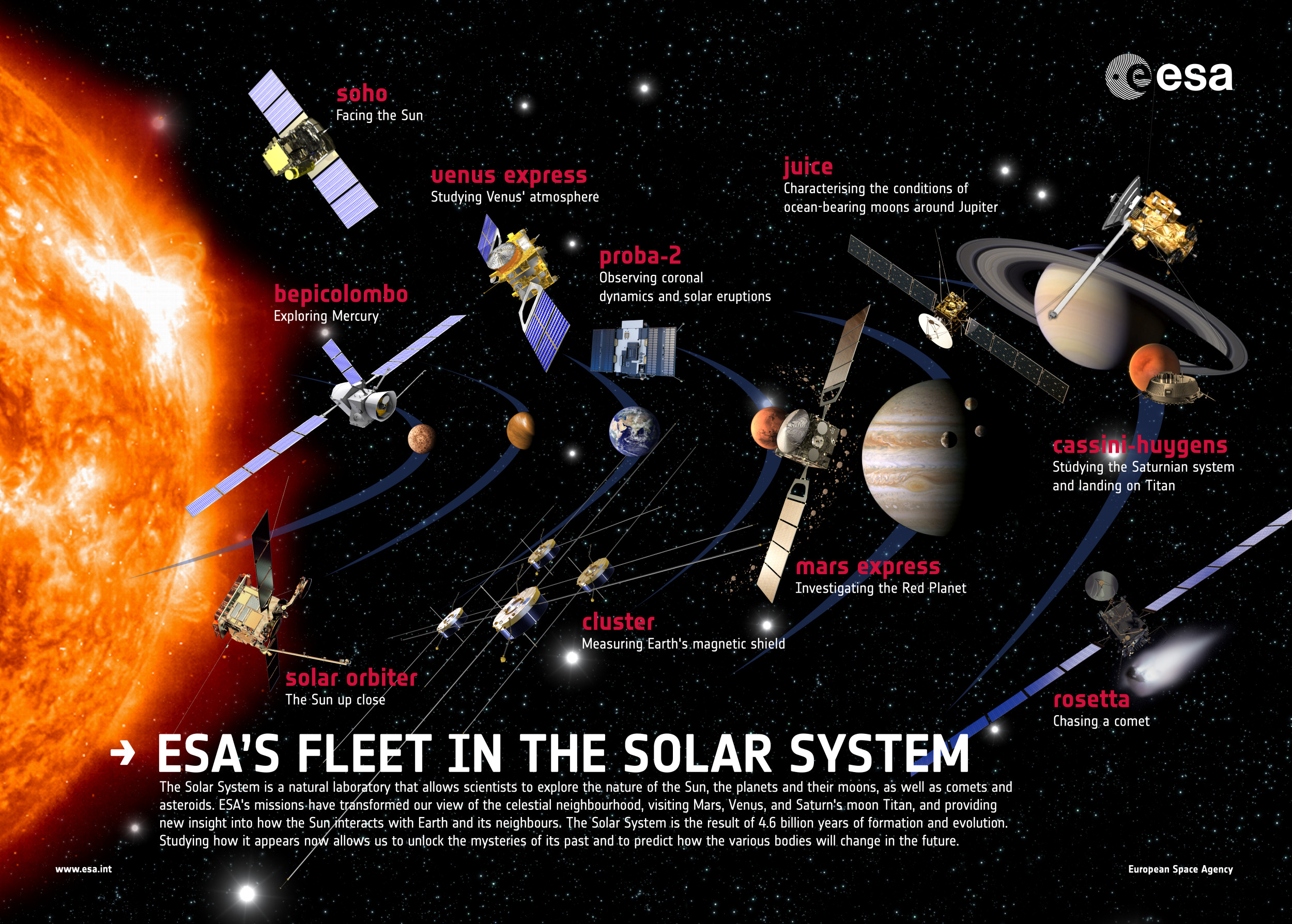 Several members of the Science Faculty at ESTEC carry out research in the field of planets, with emphasis on the use of data from ExoMars 2016, Mars Express, Venus Express, Cassini-Huygens, Chandrayaan-1, and Smart-1, as well as from other relevant facilities. Investigations related to the preparation of the Bepi-Colombo, ExoMars 2022 and JUICE missions are also supported.
See also:
Our research includes the following topics:
Planetary surfaces (Moon, Mars, Mercury), including mapping, geology, spectroscopy, petrology, impact craters, stability of ices, sample return and astrobiology.

Planetary magnetism (Moon, Mercury).

Planetary atmospheres, ionospheres, magnetospheres, solar wind interactions (Mercury, Venus, Mars, giant planets).
If you are interested in the ESA trainee programme, research fellowship and/or in scientific collaborations, you will find below a list of planetary scientists to contact:
Name

Keywords

Individual web page

Johannes Benkhoff

Mercury science, stability of ices

X

Bernard Foing

Mars, Moon, planetary geology, astrobiology, instrumentation

X

Dave Heather

Moon, planetary geology, remote sensing, surface mineralogy, volcanism

X

Hans Huybrighs

Europa, Galilean moons, moon-magnetopshere interactions, plumes

Detlef Koschny

Work with the ExoMars 2020 Close-Up Imager

X

Elliot Sefton-Nash

Mars, Moon, Phobos, Planetary geology and remote sensing, MMX, ExoMars 2022

X

Hakan Svedhem

Planetary atmospheres

Dmitri Titov

Planetary atmospheres

Jorge Vago

Mars, ExoMars 2022, astrobiology

Olivier Witasse

Aeronomy, Mars, Phobos, JUICE

X

Joe Zender

Mercury science

X
Contact
This web page is managed by Olivier Witasse at ESTEC.
To contact any person by email, please use first.last at esa.int or first.last@cosmos.esa.int