Accommodation
Participants are presumed to spend the two nights in the hotel. This is automatic in the registration.
The 8th Inter-Departmental Science Workshop will be hosted at the Hotel Barceló in the historic town of Aranjuez, which lies only 48 km from Madrid, Spain, and within easy reach of the airport.
...para comer (Food)
The meeting is full board with all meals included.
The first meal is lunch on Monday day 9th and the last will be lunch on Wednsday 11th.
There will be buffet dinner on Monday night and a more formal meal on Tuesday night.
...para relajarse (Relaxation)
The hotel facilities (the hotel includes a spa, fitness centre, outdoor swimming pool and padel courts), will be available to us out of meeting hours.


...para trabajar (Work)
Internet will be available in the rooms, but will be switched off in the main meeting room excpet during breaks.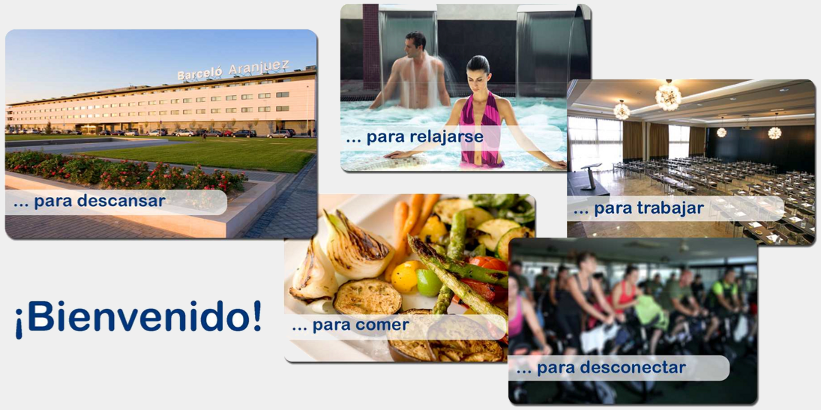 Hotel Barceló | Plaza de la Unesco, 2 | 28300 Aranjuez | Madrid
TLF: 91 809 93 99
www.barceloaranjeuz.com