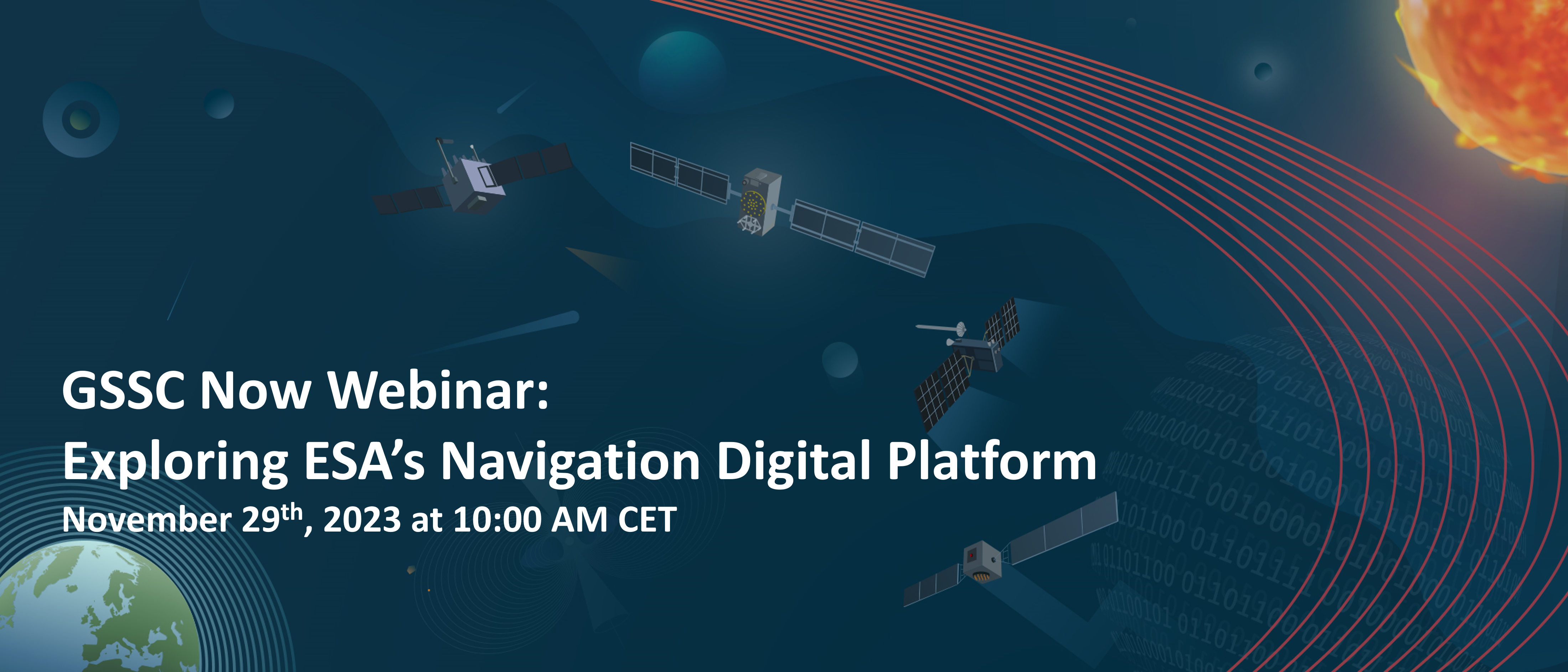 The ESA's GNSS Science Support Centre (GSSC) is excited to invite all enthusiasts and professionals to join their upcoming webinar, titled "GSSC Now Webinar: Exploring ESA's Navigation Digital Platform".
GSSC Now is an advanced digital platform created by the GSSC team for researchers, professionals, and anyone working with GNSS-related activities. This platform acts as a central hub with useful features, such as data access, data analysis tools, collaborative capabilities, and more.
Webinar Details at a Glance
Date: Wednesday, November 29th, 2023
Start: 10:00 AM CET
Registration: Secure your spot by registering here. Please note that spaces are limited, so don't delay!
Location: Online
What to Expect at the Webinar
During this webinar, participants will embark on a guided tour of the GSSC Now portal. You'll receive an in-depth introduction, unveiling the platform's layout, and functionality.
In addition to the platform's features, we will provide an exclusive showcase of the latest research and development activities made possible by GSSC Now. This is also an opportunity to shed light on our collaborative endeavours with other dedicated teams within ESA, enhancing the landscape of GNSS research.
Who is the event for?
Whether you are new to GSSC Now, eager to explore its potential, or an experienced user in search of the latest updates and significant enhancements, this event is tailored to meet your unique needs. For newcomers, it serves as the ideal introduction to a world of GNSS possibilities. For seasoned users, our webinar offers an exclusive walk-through of the latest developments.