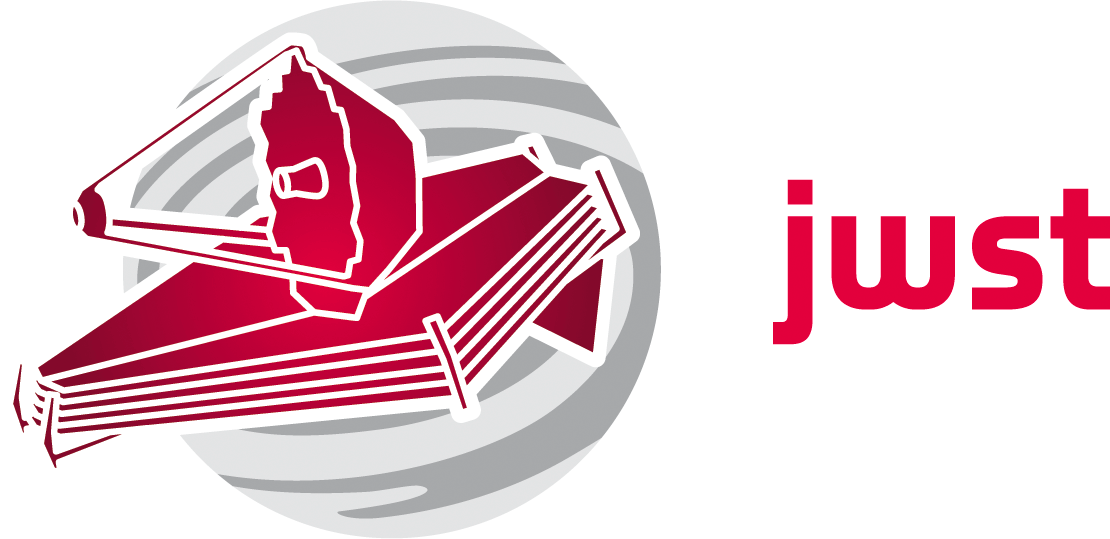 The James Webb Space Telescope
Welcome to ESA's website for JWST's scientific community
News and Highlights
28 March 2018 - The JWST Cycle 1 GO/AR Proposal Deadline Has Been Delayed. Yesterday, JWST's scientific operation center STScI announced that the cycle-1 GO/AR proposal deadline was delayed to no earlier than the 1st of February 2019. For more details, please consult the web feature published by STScI (here).
---
27 March 2018 - James Webb Space Telescope Update: New Launch Window Under Review.

The NASA/ESA/CSA James Webb Space Telescope (JWST) is currently undergoing final integration and test phases that will require more time to ensure a successful mission. After an independent assessment of remaining tasks for the highly complex space observatory, the previously revised 2019 launch window now is targeted for approximately May 2020. For more information, please consult the ESA portal article (here) or the NASA press release (here).
---
22 March 2018 - The European Week of Astronomy and Space Science meeting (EWASS 2018) is approaching. It will include several events directly related to JWST. The symposium "Early Science with JWST" (S1) and a special session "Exploring the high-redshift Universe in advance of JWST" (SS10). JWST will also be present on the ESA booth. We hope to see you there.
---
22 March 2018 - The presentations from the JWST IAC workshop "GO1 Proposal Planning" that was held on March 12-13 are now available. They can be retrieved here.
---
Calls
The Call for Proposals for the Early Release Science program is now closed. The results of the selection have been announced (here). More details can be found on STScI's web site.
The Guaranteed Time Observer (GTO) team have also submitted their proposals on the 31st of January 2018. More details can be found here.
All the proposal files for the ERS and GTO programs are public and can be retrieved directly in the Astronomer's Proposal Tool (APT) using the proposal number provided in the STScI web sites. It is also possible to access the pdf version of the proposal here.
---
Mission Status:
Launch in May 2020 (under review)
EVENTS ( IN EUROPE ):
3-6 April 2018 in Liverpool, UK
"Early Science with JWST" symposium at EWASS 2018. The web page of the symposium is now available here.
23-27 July 2018 at ESA/ESTEC in the Netherlands
Meeting "The Near, The Far, and the In-between: Synergy between low and high redshift galaxy evolution studies in the era of JWST and EUCLID". Deadline for the abstract submission and the pre-registration: 31 March 2018. See here.
20-22 August 2018 in Vienna, Austria
Focus meeting "JWST: launch, commissioning and cycle 1 science" during the 2018 IAU General Assembly
More complete list of events maintained by STScI: here.
---
Image of the month: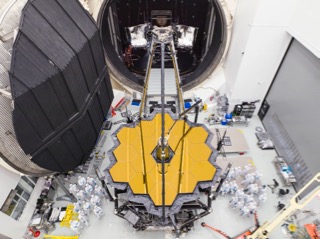 JWST is being rolled-out of the enormous cryogenic chamber at NASA's Johnson Space Center in Houston, where, in the previous months, it underwent comprehensive testing at temperatures similar to those of the environment at L2.
(Credit: NASA)
---