The James Webb Space Telescope
Welcome to ESA's website for JWST's scientific community
News and Highlights
28 June 2018 - Updates to the JWST Cycle 1 Proposal Timeline. Following the announcement of a new launch date by NASA (see below), STScI has published a short piece of news with information about the expected timeline for the call for proposals for cycle 1 (relative to launch). The full text can be found here.
---
27 June 2018 - NASA Completes Webb Telescope Review, Commits to Launch in Early 2021. The full text of the news release can be found here.
---
---
Calls
The Call for Proposals for the Early Release Science program is now closed. The results of the selection have been announced (here). More details can be found on STScI's web site.
The Guaranteed Time Observer (GTO) team have also submitted their proposals on the 31st of January 2018. More details can be found here.
All the proposal files for the ERS and GTO programs are public and can be retrieved directly in the Astronomer's Proposal Tool (APT) using the proposal number provided in the STScI web sites. It is also possible to access the pdf version of the proposal here.
---
Mission Status:
Launch in March 2021
EVENTS ( IN EUROPE ):
No announcement currently. The program for 2019 is being prepared.
More complete list of events maintained by STScI: here.
---
Image of the month: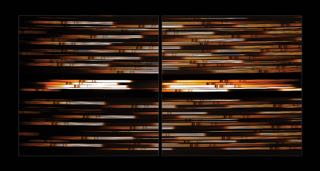 Calibration exposure acquired with NIRSpec in Multi-Object Spectroscopy (MOS) mode during OTIS testing in 2017. The image was produced by sending commands to open over 100 of the instrument's microshutters.
(Credit: ESA/SOT)
---