SPOTLIGHT
SOLAR ORBITER IN MAGNETIC FIELD SIMULATION FACILITY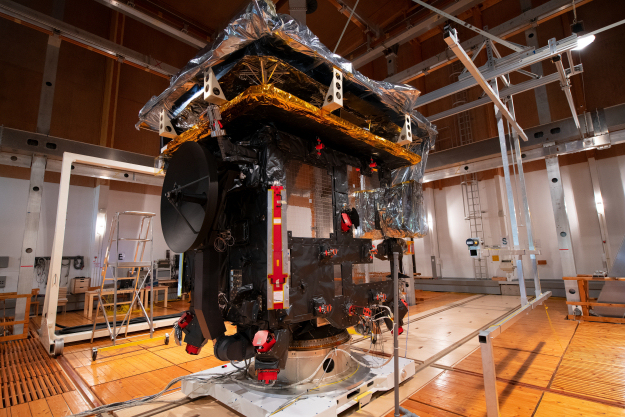 An important stage in the development of ESA's Solar Orbiter mission was completed between May and June, when a series of tests to validate the electromagnetic compatibility and magnetic properties was carried out on the spacecraft's flight model. Click here to read the whole story.
Science Working Team News
Science Operations Working Group News
Next SOWG Meeting (#15): 21-23 January 2020 at ESAC, Spain (TBC).