SPOTLIGHT
SOLAR ORBITER launch campaign begins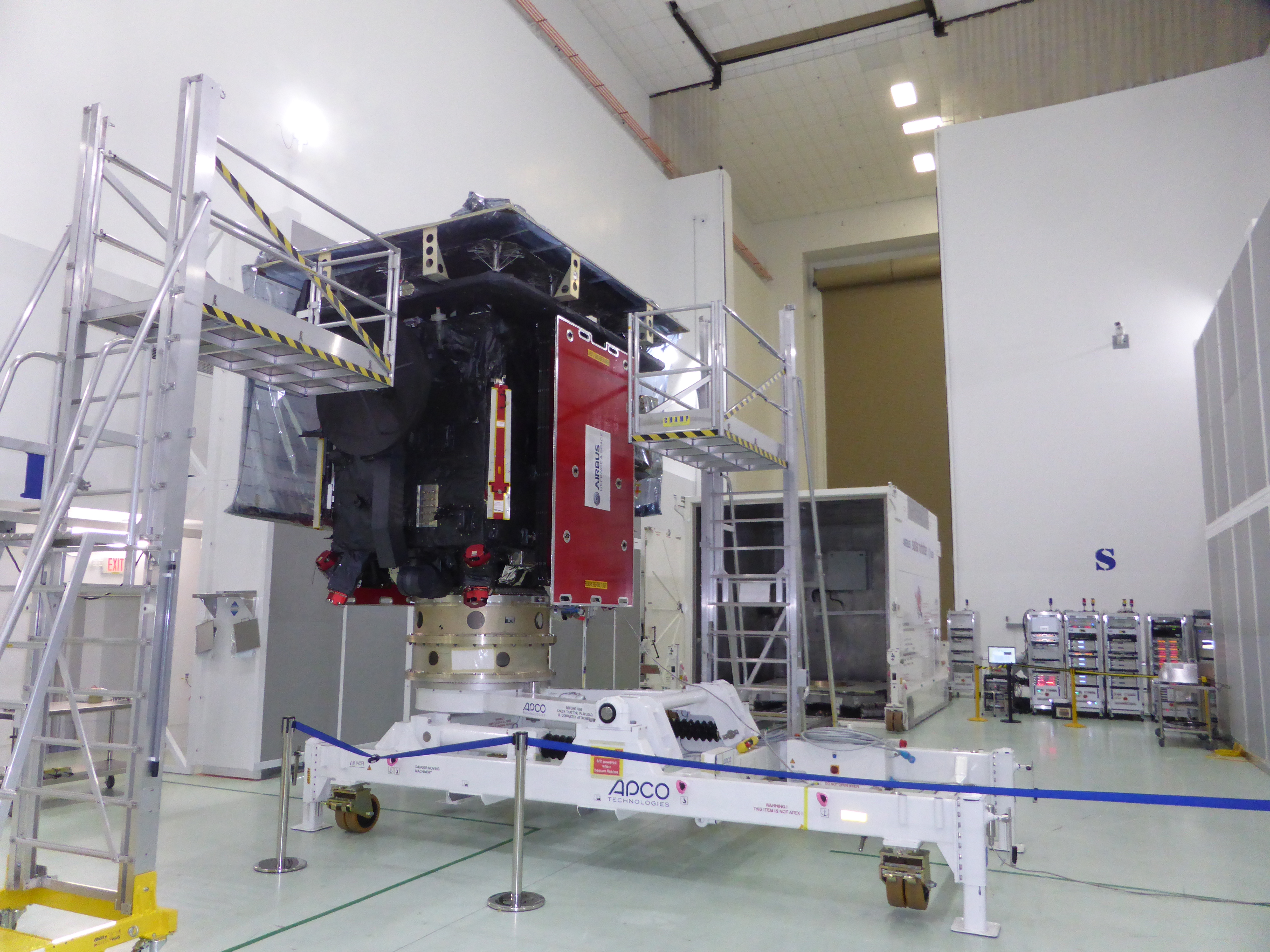 ESA's mission to the Sun has been unpacked following its arrival in Florida earlier this month, ready to begin pre-launch testing and checks.
The mission is currently scheduled to lift off from Cape Canaveral launch complex late in the evening of 5 February U.S. time (early morning 6 February central European time) on an unprecedented mission to study our star up-close.
An Antonov cargo plane transported the spacecraft and essential ground support equipment from Munich, Germany, to Florida, landing at the Shuttle Landing Facility at Kennedy Space Centre on 1 November. From there the satellite and equipment travelled by road to the AstroTech Space Operations facility. The first weeks were dedicated to setting up the equipment that will be needed to perform the upcoming checks and tests on the spacecraft. This will include repeated simplified tests of the spacecraft and science instruments so that the functioning of the various systems is confirmed as it was before the long flight, and checking of the propellant pressurisation system pressure before eventually fueling the spacecraft. Click here to read the whole story.
Science Operations Working Group News
Next SOWG Meeting (#15): 30 March - 1 April 2020 at ESOC, Germany (TBC).