Venue
The workshop will be held at the European Space Agency's European Space Research and Technology Centre (ESA/ESTEC). ESTEC is located in Noordwijk, approximately 35 km southwest of Amsterdam Schiphol airport.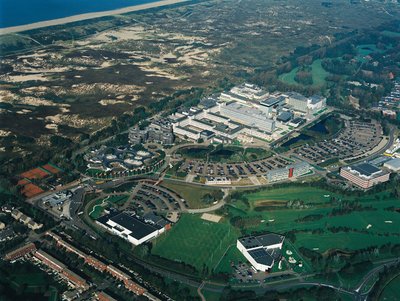 Getting to ESTEC
Arriving by air:
From Schiphol you have a choice of transportation:
Train: Schiphol Train Station is accessible from the main terminal building where you can buy a ticket to Leiden Centraal Station (the journey lasts approximately 15-20 minutes). From Leiden Centraal Station take the bus 30 or 31 towards Katwijk (see 9292.nl for bus times). Both buses stop directly in front of ESTEC.
Taxi: A taxi from Schiphol to ESTEC will take approximately 30 minutes.
Rental Car: If you rent a car at Schiphol, please follow the instructions below as coming from Amsterdam.
Arriving by car:
From Amsterdam, take the A4 in the direction of Den Haag-Rotterdam and then at the junction take the A44. Take the Noordwijk-Voorhout exit, continue to Noordwijk and then from there follow the signs for "ESA ESTEC".
From Den Haag, take the A44 motorway in the direction of Amsterdam and exit at Leiden. Follow the N206 to Katwijk and Haarlem and take the Katwijk Noord exit. From there, follow the signs for "ESA ESTEC".
Accommodation
You can choose to book accommodation in either Noordwijk or Leiden. The former is closer to ESTEC, while the latter offers more opportunities for eating or tourist attractions. From Noordwijk, you can reach ESTEC either by taxi or the ESA hotel shuttle (shuttle info). From Leiden, you can reach ESTEC either by taxi or by bus (30 or 31) from Leiden Centraal Station.
Arrival At ESTEC
When you first arrive at ESTEC, please report to the security building where you will have to present valid identification in order to receive your visitor badge. With this badge and your identification you will be allowed entry into ESTEC. You will also be provided with a map to help find your way to the workshop venue (Escape Dance Room). Your visitor badge must be worn at all times while inside ESTEC. On the second morning, please remember to bring both your badge and identification, because without these documents you will not be able to enter ESTEC.