Some important information on Traveling to Münster and to the Meeting Place, Information about Lunch Options, and wifi access.

How to reach our meeting place?
Welcome to Münster! We are looking forward seeing you in Münster for a great meeting. For your convenience, we have put together some useful information that might help you in planning your trip.
GENERAL INFORMATION
In 797 AD, missionary Ludger founds a Cathedral School in the location of Münster. Münster is a member of the Hanseatic League and is probably most famous for the Westphalian peace treaty, which ended the 30-year war in 1648. Today, 300,000 people (500,000 bicycles) live in Münster, which is home to the Westfälische Wilhelms-Universität (43,000 students) and the Institut für Planetologie.
MEETING VENUE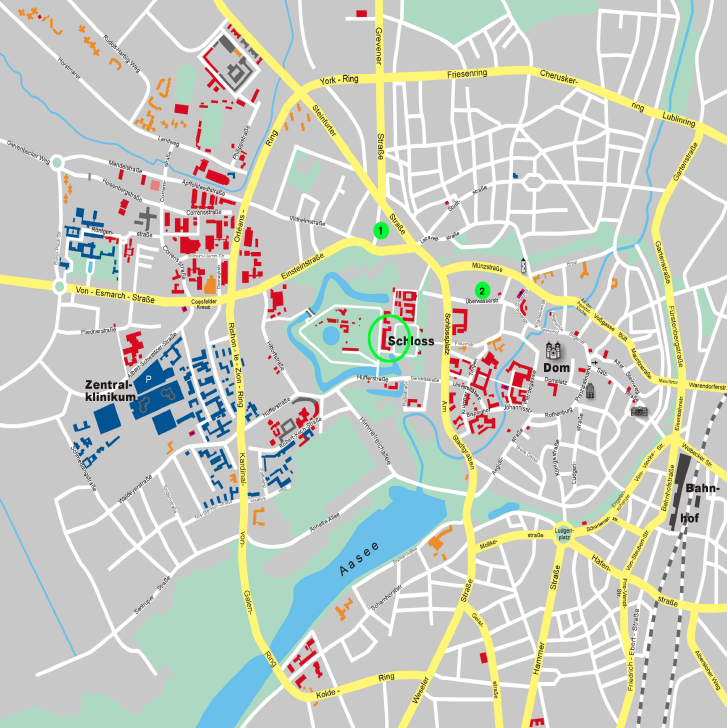 The BepiColombo SWT meetings will take place at the main building of the university, labeled "Schloss" in the map below. The street address is: Schlossplatz 2, 48149 Münster. After entering the building, you will immediately find the registration desk on the ground floor. The meeting room seats about 390 people and is equipped with a beamer (HDMI, VGA). There are also other smaller rooms available for break-out and splinter meetings.
The meeting venue is shown in the green circle.
LODGING
There are many hotels in the inner circle (green circle in the image below) of Münster, although early booking is recommended. We do not have arrangements, but nearly all of them are available via booking.com or hrs.de.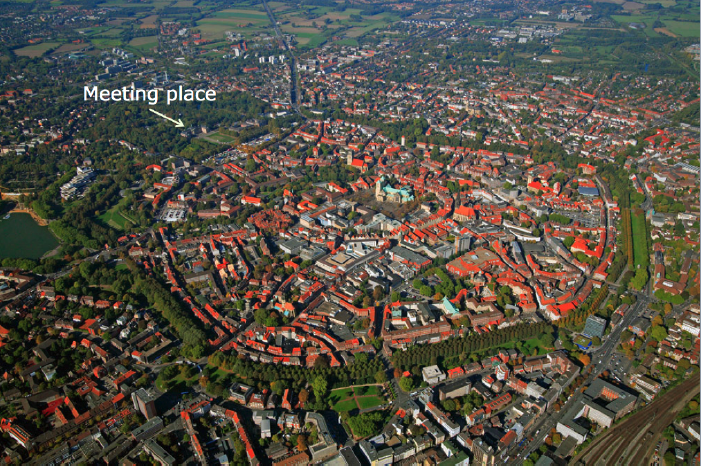 Downtown area with the promenade and the dom. The Aasee is at the left margin, central station(Bahnhof) is to the lower right.
TRANSPORTATION
Airports:
Münster is served by several airports:
Münster (FMO) (it is about 24 km north of Münster; it will take you about 21min by car)
Düsseldorf (DUS) (125 km; 1h30min)
Amsterdam (AMS) (225 km; 2h30min)
Frankfurt (FRA) (280km; 2h55min) - There are several flights per day from/to FRA.
If you travel by plane, please use Frankfurt or Düsseldorf Airport in Germany. Münster can be easily reached by train from both Airports in about 3 or 2 hours, respectively. There is also a local airport, Münster-Osnabrück, close by from where a bus is running regularly to Münster. There is a good public transport by busses which brings you very quick to the meeting place. However, if you book a hotel close to the center of Münster the meeting place in walking distance.
Link to registration?
What is important to know about the social event?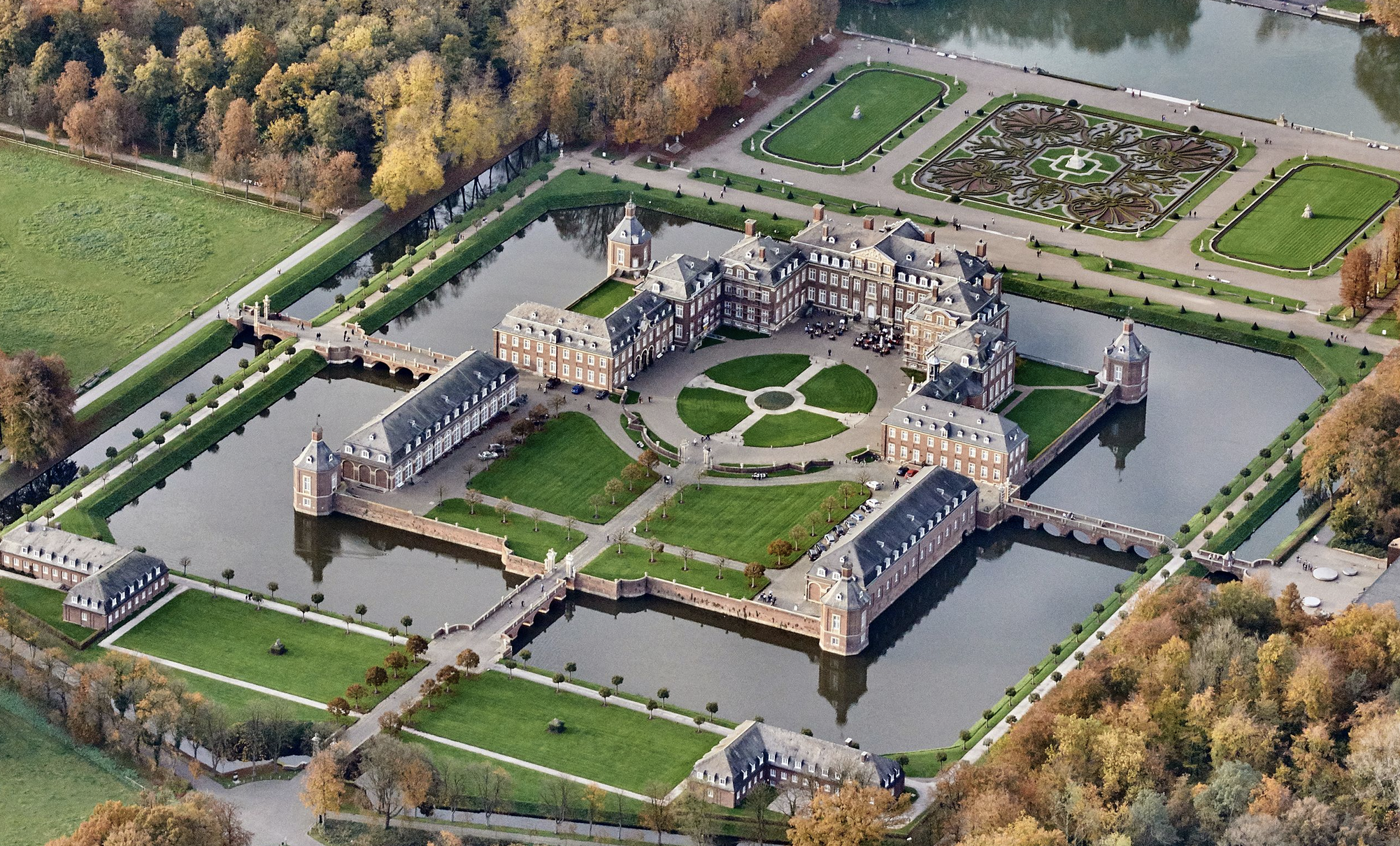 Since our meeting place is booked on Wednesday afternoon for another event, we plan to organise a solcial event on that afternoon (start at 13:30). The tour will bring you to some of the famost and most buitiful castles: Schloss Nordkirchen is a palace situated in the town of Nordkirchen, Germany. The schloss was largely built between 1703 and 1734 and is known as the "Versailles of Westphalia" since it is the largest of the fully or partly moated Wasserschlösser in that region. It was originally one of the residences of the Prince-Bishopric of M​​ünster.
In the evening of Wednesday we also have reserved a restaurant for a social dinner. You can have a meat, fish, or vegetarian meal option.
Map of Münster and Major Train Station: