1st Announcement: FAIRPLAY workshop
The Fluvial Aeolian InteRactions on PLAnetarY surfaces workshop (FAIRPLAY) aims to promote synergy between different scientific communities that are directly or indirectly involved in the research of aeolian-fluvial interactions on planetary surfaces.
This workshop is organised by the Working group on Aeolian-Fluvial Terrain Interactions (WAFTI), recently established at the European Space Agency (ESA). The workshop will be a hybrid event with space for 100 in-person attendees. Registration and abstract submission will be free of charge.
The workshop focusses on aeolian-fluvial interactions on Earth, Mars and Titan, in the following subject areas:
The influence of aeolian transport on fluvial morphodynamics and vice versa
Sediment transport, sediment budgets and bedform dynamics
Sedimentology
Coupling between atmospheric and surface processes
Remote sensing and in situ measurements
Planetary analogues
Implication for past or present habitable environments on other planets
The potential for future exploration and investigation of planetary surfaces
We accept research on all spatial and temporal scales.

Date: 1-3 November 2023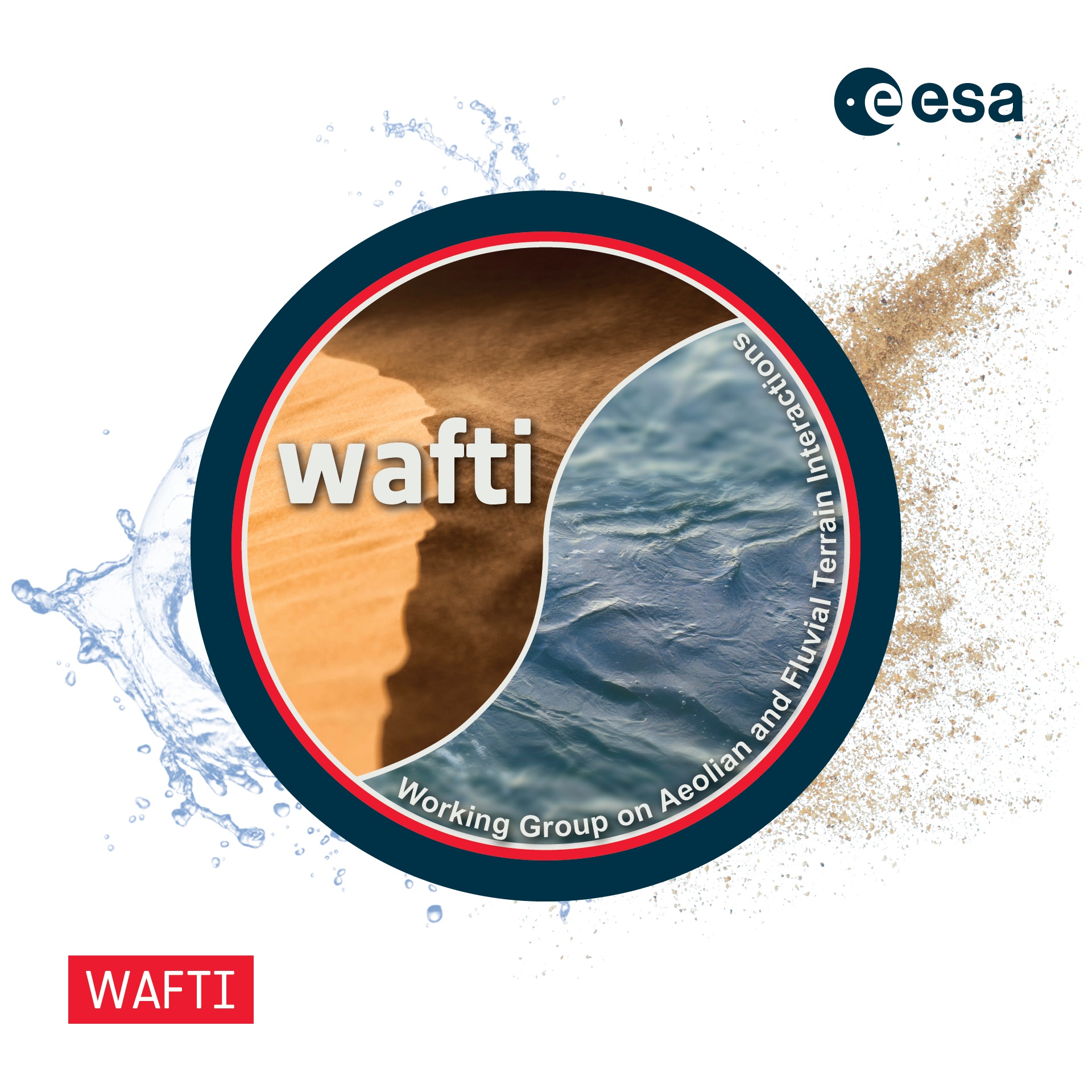 LOCAL ORGANISING COMMITTEE (WAFTI MEMBERS)
Rickbir Bahia – ESA/ESTEC
Eleni Bohacek – ESA/ESTEC
Lisanne Braat – ESA/ESTEC
Lucie Riu – ESA/ESAC
Sarah Boazman – ESA/ESTEC
Colin Wilson – ESA/ESTEC
Elliot Sefton-Nash – ESA/ESTEC