Internet connection at ESAC
EDUROAM
For more deails please click here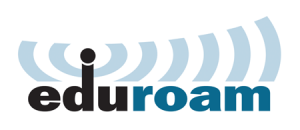 ESA wifi self-registration
Each participant can self-register themselves for an account to access the "esa-public" or "esa-conference" WiFi profiles.
Registration Code valid for the period of the Workshop:
for ESA-Public: ESA06830
for ESA-Conference: ESA54498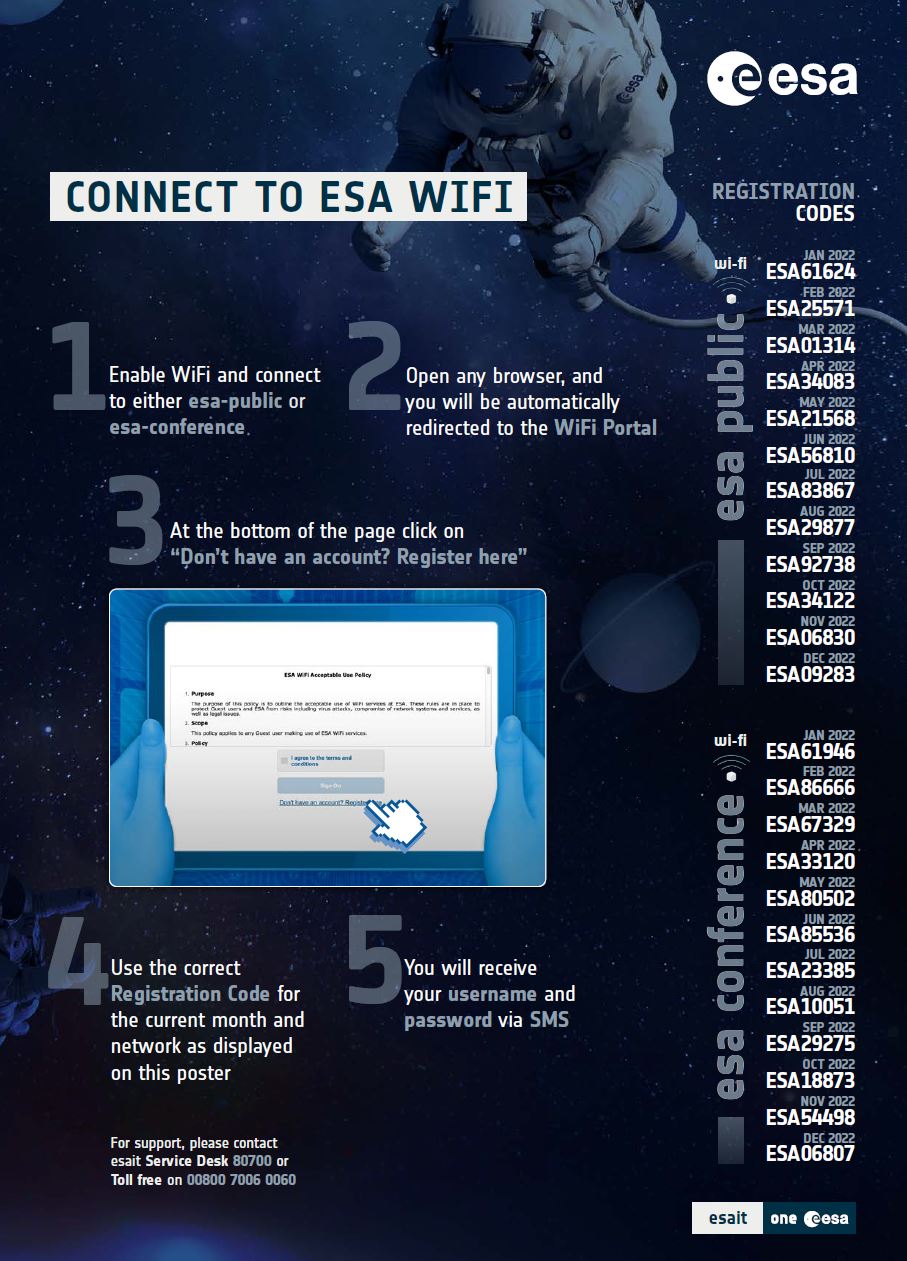 If you would like to proceed with self-registration you should, once at ESAC:
Connect to the "esa-public" or "esa-conference" Wi-Fi profile.
Open an Internet browser: you will then be redirected to the Guest Portal as shown below.
Click on the "Don't have an account? Register here" link at the bottom of the page.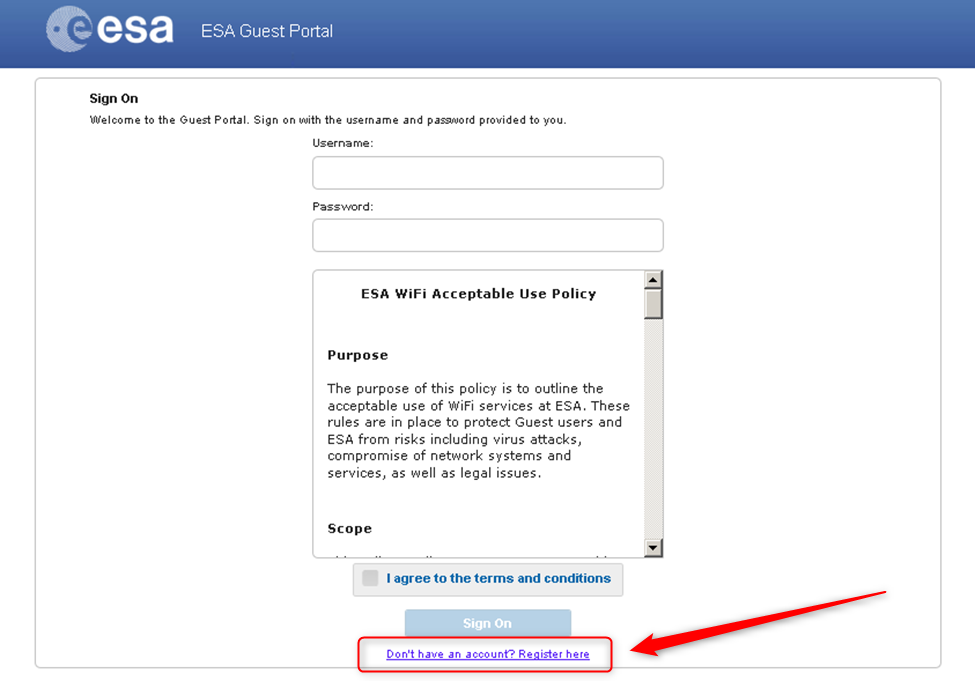 fill in the requested information and click on "Register"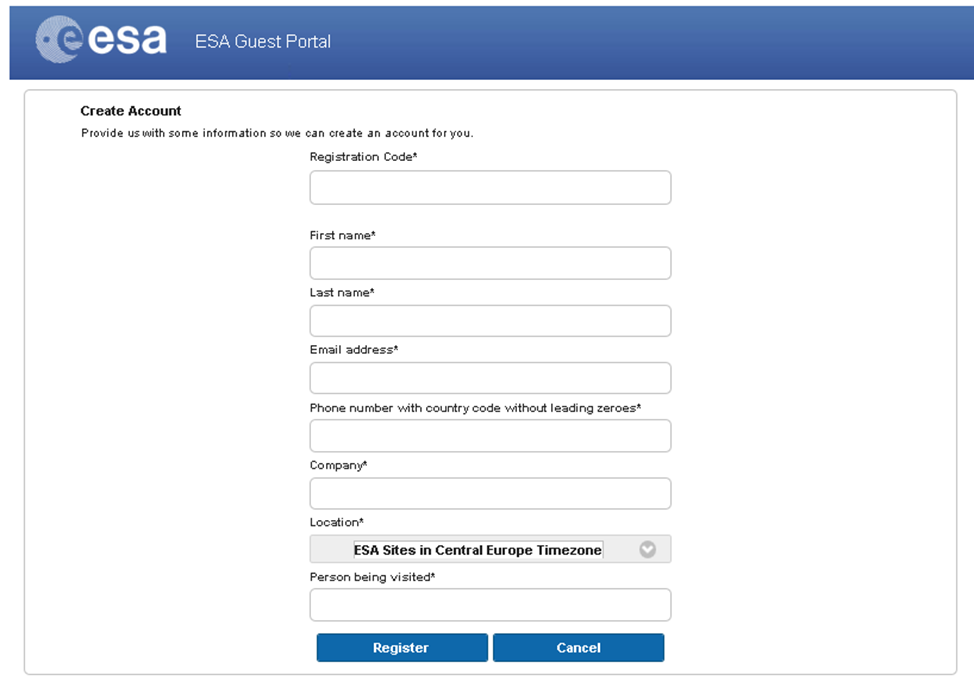 You will then receive your credentials via SMS directly on your mobile phone; the account is valid for 5 calendar days from creation.