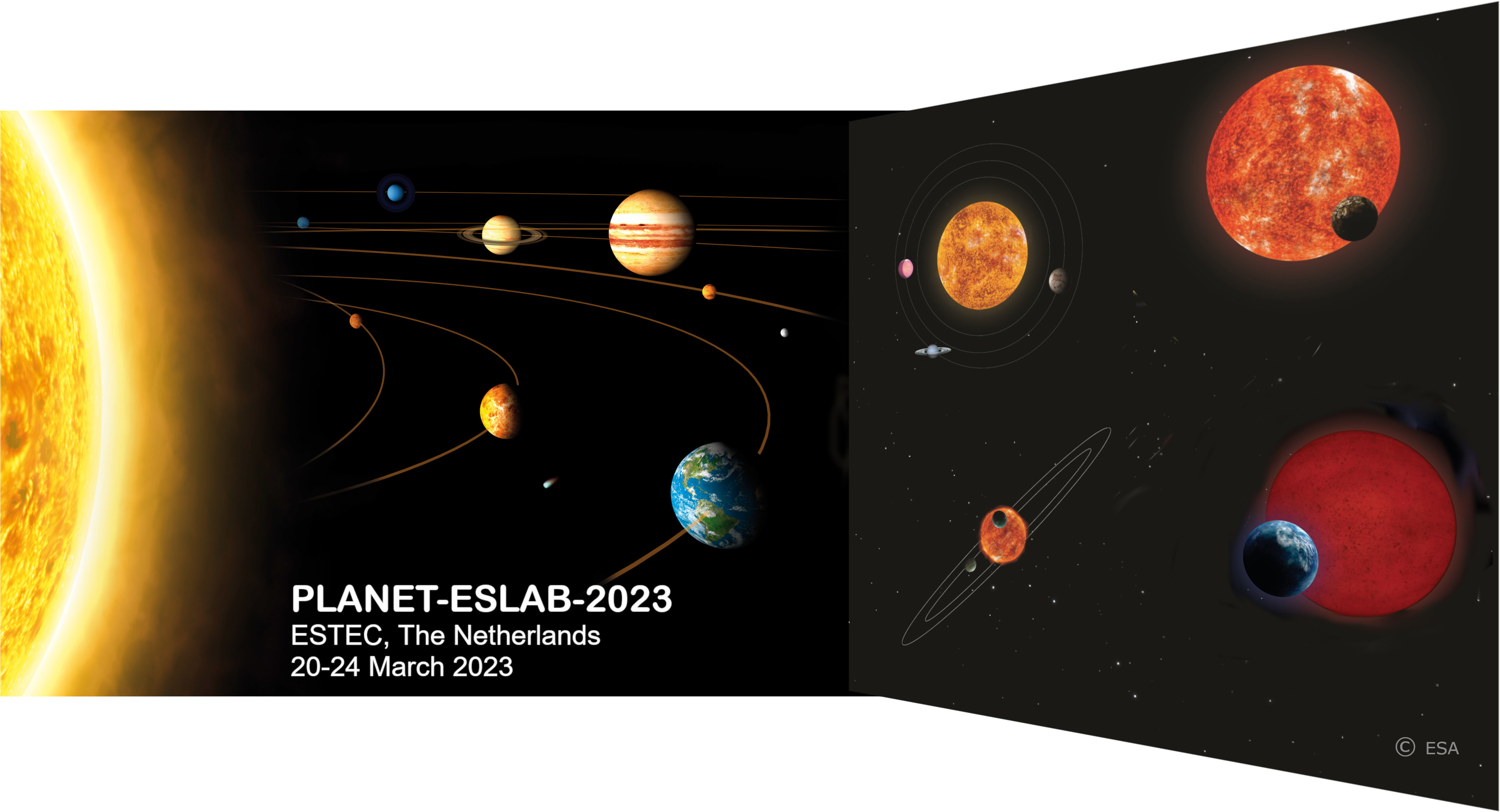 First announcement
ESA are pleased to announce the symposium "PLANET-ESLAB-2023​ Understanding planets in the solar system and beyond​", aimed at bringing together the communities involved in our fleet of planetary and exoplanetary science missions and exploring their synergies.
Themes to be covered in the symposium, for both solar system planets and exoplanets, will include:
Planetary formation & evolution
Planetary system architecture, dynamics, stability
Interior structure & processes
Surface geological & geophysical processes
Atmospheric dynamics & chemistry
Ionospheres, magnetospheres, plasma environment
Stellar/solar activity and interaction with planet
Habitability & exobiology
The symposium will be held on 20-24 March 2023 at ESA-ESTEC, in the Netherlands. We envisage a hybrid conference with both in person and virtual participation options; further details will be announced in autumn 2022.
ESLAB is an annual symposium organised by the Science and Operations Department in the European Space Agency's Directorate of Science. The ESLAB symposia have been held since 1966 having as main objective to foster scientific cooperation.
Please save the date! Further announcements will be posted at this website.