EnVision Study Manager: Thomas Voirin (ESA)
EnVision Project Manager: Anne Pacros (ESA)
EnVision Study/Project Scientist: Anne Grete Straume-Lindner (ESA)
EnVision Study Team: Thomas Voirin (Study Manager), Robert Buchwald, Pierre-Elie Crouzet, Martin Haag, Jayne Lefort, Anne Pacros, Ana Piris-Nino, Ishuwa Sikaneta, Mei Mei Stienstra, Anne Grete Straume-Lindner, Arno Wielders (ESA)
EnVision Project Team: Anne Pacros (Project Manager), Alessandro Azzei, Manuela Baroni, Johannes Gumpinger, Sven Landström, Jayne Lefort, Ana-Elena Rugina, Alex Short, Bruno Sousa, Mei Mei Stienstra, Anne Grete Straume-Lindner, Thomas Voirin, Arno Wielders (ESA)
Coordination Office of the ESA Science Programme: Luigi Colangeli
EnVision team NASA HQ and MSFC: Ramon De Paula (NASA HQ), Joshua Moore (NASA MSFC), Mitch Schulte (NASA HQ)
EnVision Science Study Team co-chairs: Anne Grete Straume (ESA, EnVision Study Scientist), Mitch Schulte (NASA HQ, EnVision Program Scientist)
EnVision Science Study Team members:
Lorenzo Bruzzone (RSL, Università di Trento, Italy)
Paul Byrne (Washington University in St. Louis, St. Louis, MO, USA)
Lynn Carter (LPL, University of Arizona, Tucson, AZ, USA)
Caroline Dumoulin (LPG, Nantes Université, France)
Gabriella Gilli (Instituto de Astrofísica de Andalucía (IAA-CSIC), Granada, Spain)
Joern Helbert (Inst. for Planetary Research, DLR, Berlin, Germany)
Scott Hensley (Jet Propulsion Laboratory, NASA, Pasadena, CA, USA)
Kandis Lea Jessup (Southwest Research Institute, Boulder, CO, USA)
Walter Kiefer (Lunar and Planetary Institute, Houston, TX, USA)
Emmanuel Marcq (LATMOS, IPSL, Guyancourt, France)
Philippa Mason (Dpt. Earth Science & Engineering, Imperial College, London, UK)
Alberto Moreira (Microwaves and Radar Institute, DLR, Oberpfaffenhofen, Germany)
Ann Carine Vandaele (Royal Belgian Institute for Space Aeronomy, BIRA-IASB, Brussels, Belgium)
Thomas Widemann (LESIA, Observatoire de Paris, France)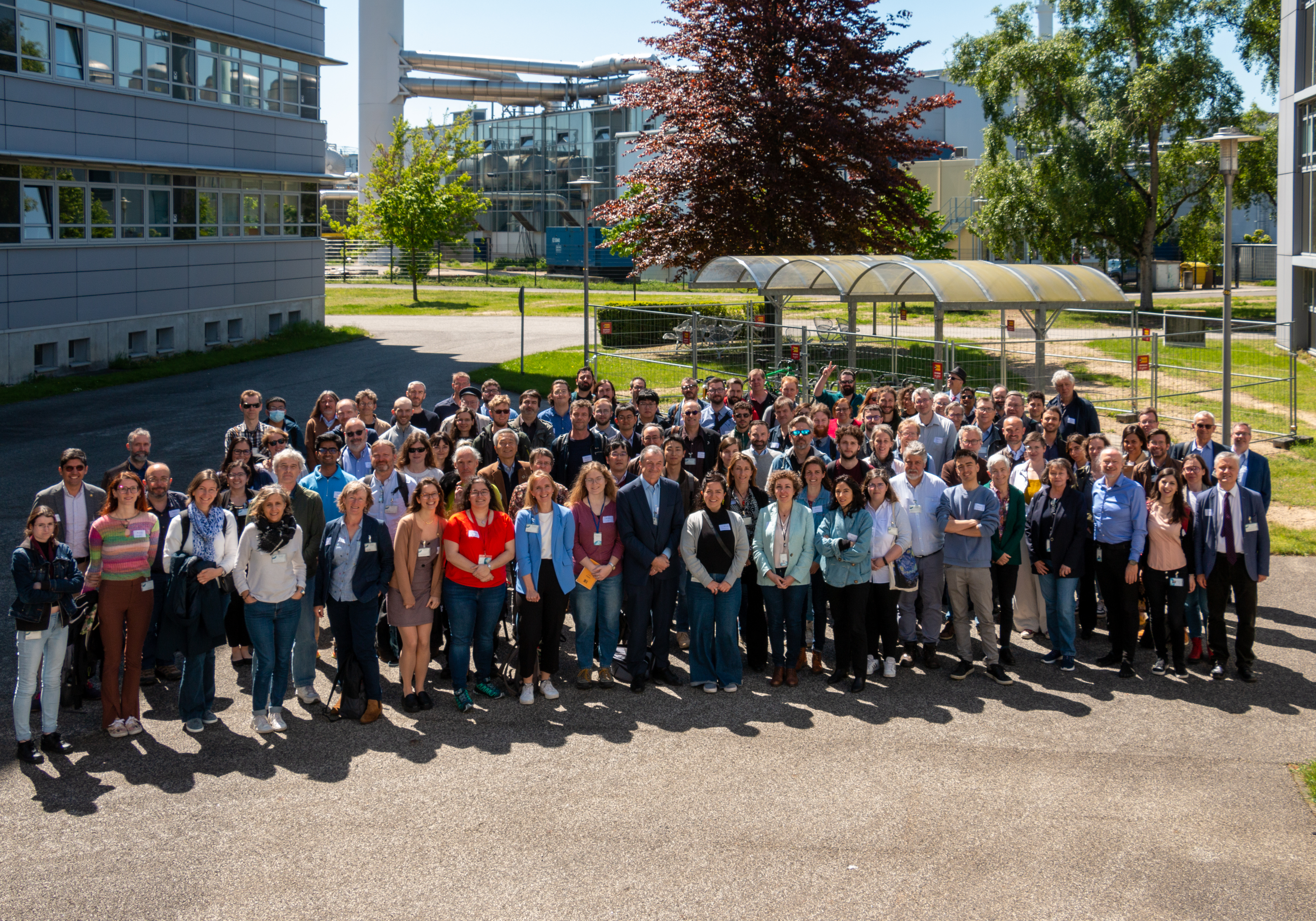 International EnVision Venus Science Workshop, DLR, Berlin, May 9-11 2023, attended onsite and online by ~220 participants.