SCROLL DOWN FOR DAY#3 TRANSPORTATION POLL
Accommodation
We recommend JWST Workshop participants to book their hotels in the area around Plaza de España and Gran Via. A selection of recommended hotels is provided in the following map (click on upper left to display further details and access links):
You may find more hotels in the following link:
https://www.google.nl/maps/search/Hotel/@40.4229691,-3.7127688,17.38z/data=!4m5!2m4!5m3!5m2!1s2017-10-04!2i2
Transportation to/from Workshop
The bus pick-up-point will be located next to the gray Kiosk (right picture) on Plaza de España, across from the Cambridge Institute (Plaza de España, 7).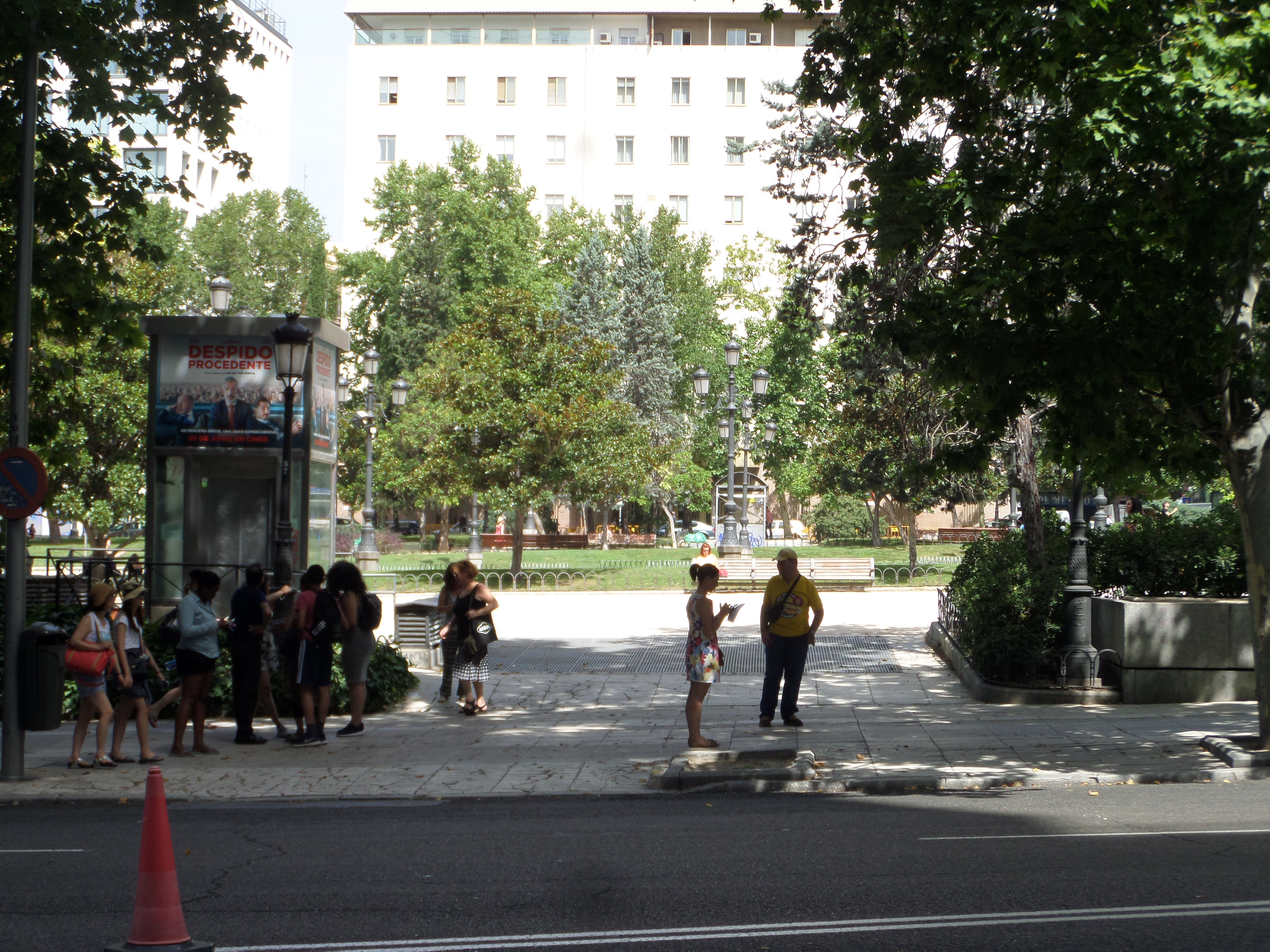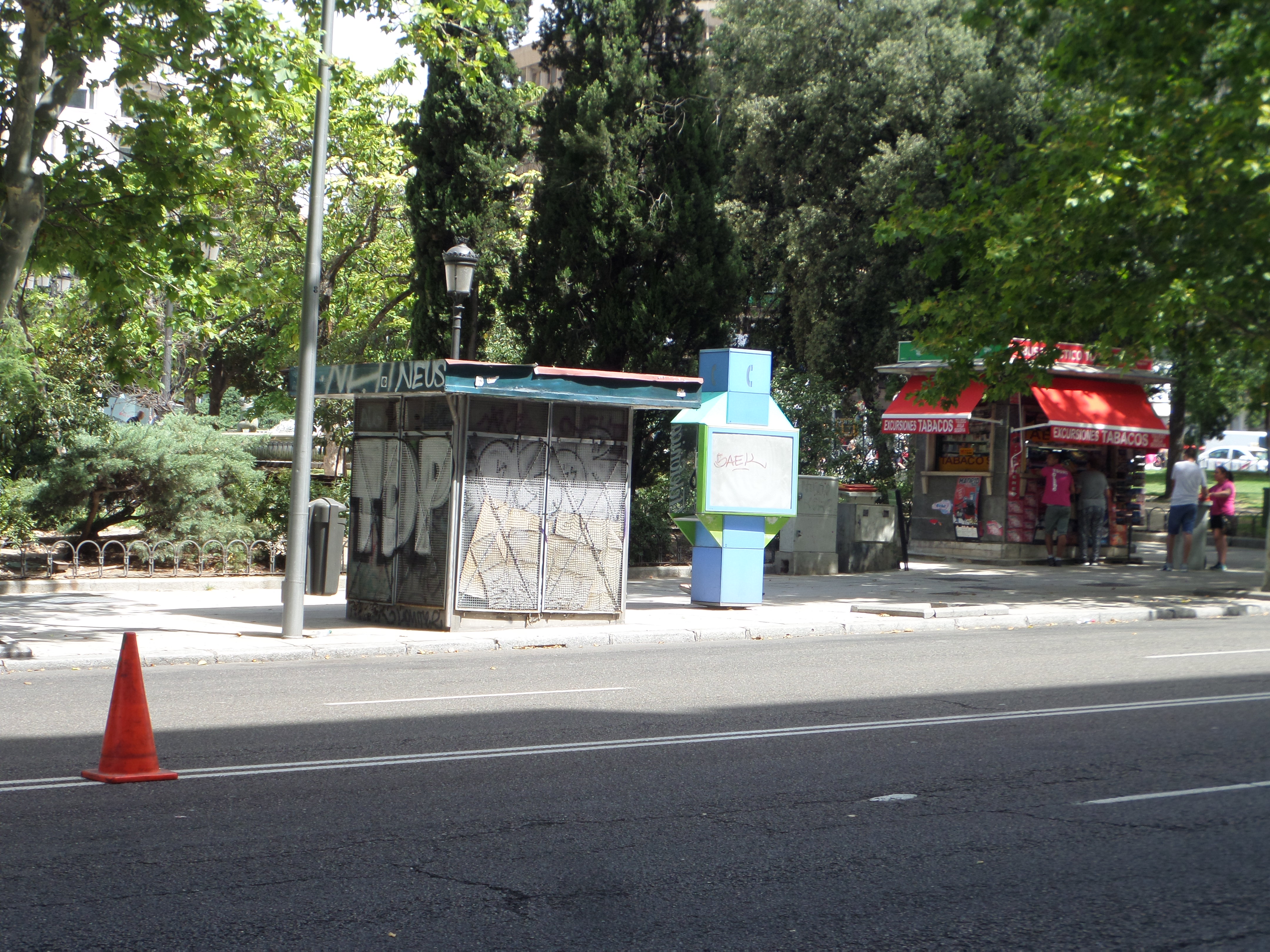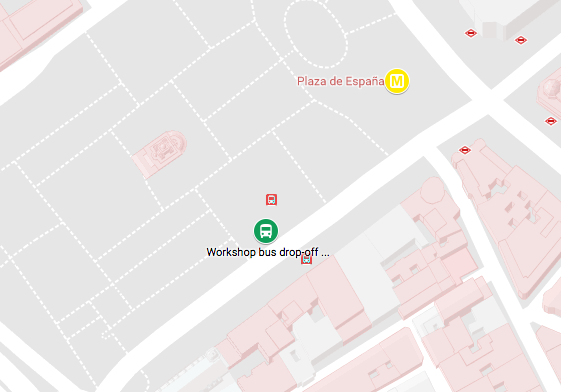 The location is busy with buses, check for the ESA/ESAC sign displayed in the bus.
Bus schedule is the following:
| | Depart from Plaza de Espana | Depart from ESAC |
| --- | --- | --- |
| Day#1 (Wed 4 Oct) | 8:15 | 17:30 |
| Day#2 (Thu 5 Oct) | 8:30 | 19:30 (after cocktail) |
| Day#3 (Fri 6 Oct) | 8:30 | 14:30 |
Transportation Day#3
After the Workshop, there will be a bus for participants to Madrid Airport and another one to Madrid Downtown (Plaza de Espana). The following doodle poll is available to sing up for any of those.