MARS EXHIBITION AND COCKTAIL
MARS Exhibition
On Tuesday 27th at 20:30 we will visit the
Mars Exhibition
inside the historical building of Fundación Telefónica (
Fuencarral 3, <M> Callao / Gran Vía
), with a nice review of the exploration missions, the scientific knowledge and the impact of Mars in society thourought history.
COCKTAIL
At 21:15 we will celebrate the Mars Express 15th Anniversary with a free cocktail/dinner courtesy of ESA.
The cocktail/dinner is reserved to participants booked via the
registration form
. In case of late reservations or cancellations please contact the organization.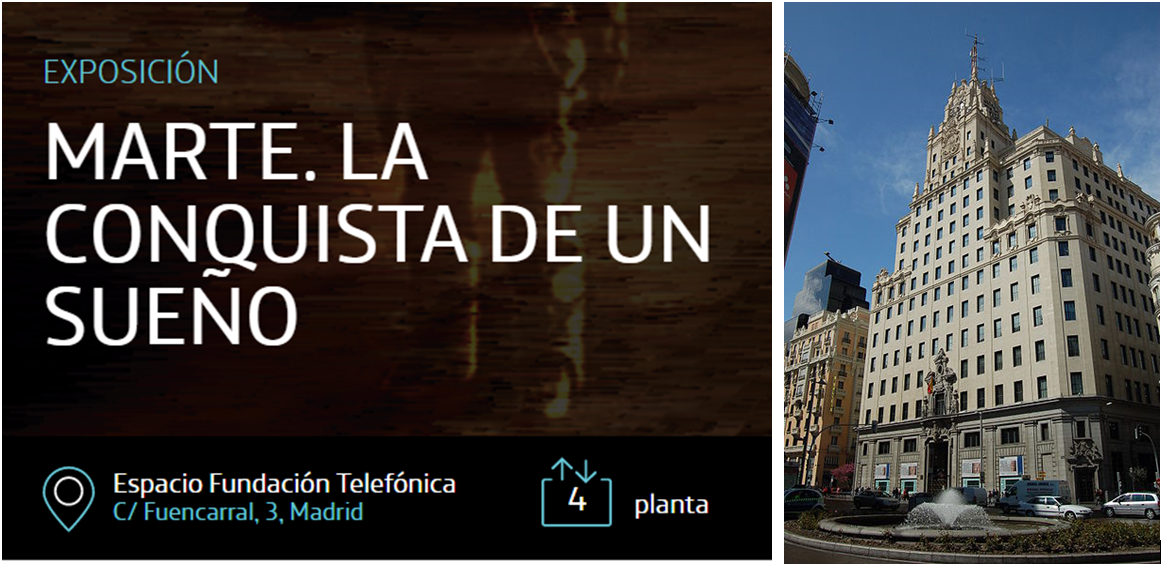 HOW to get to Fundación Telefónica building