Archive - Image of the month:
May 2017:
JWST is being prepared to enter the enormous cryogenic chamber at NASA's Johnson Space Center in Houston, where it will undergo comprehensive testing at temperatures similar to those of the environment at L2.
(Credit: NASA)
November 2016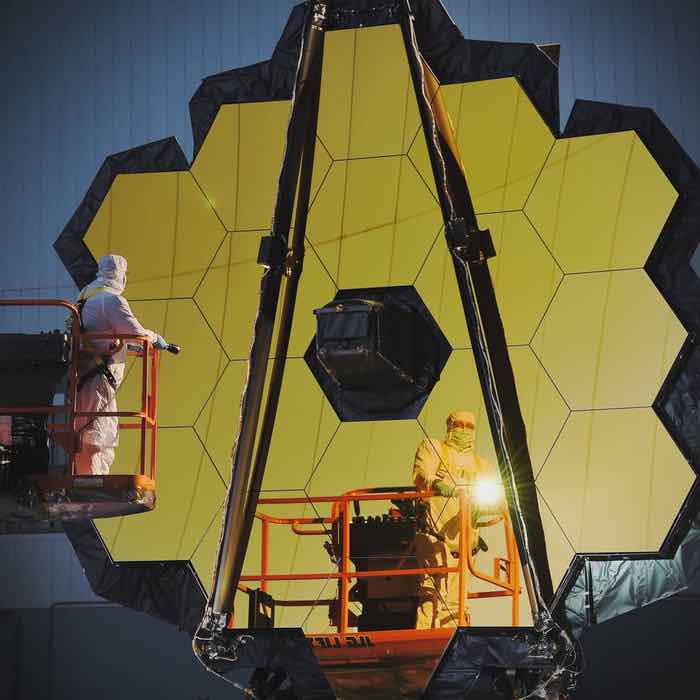 The primary mirror of JWST is being carefully inspected before the start of the acoustic and vibration tests that the telescope together with the scientific instruments will undergo in the coming months.
(Credit: NASA/Chris Gunn)
July 2016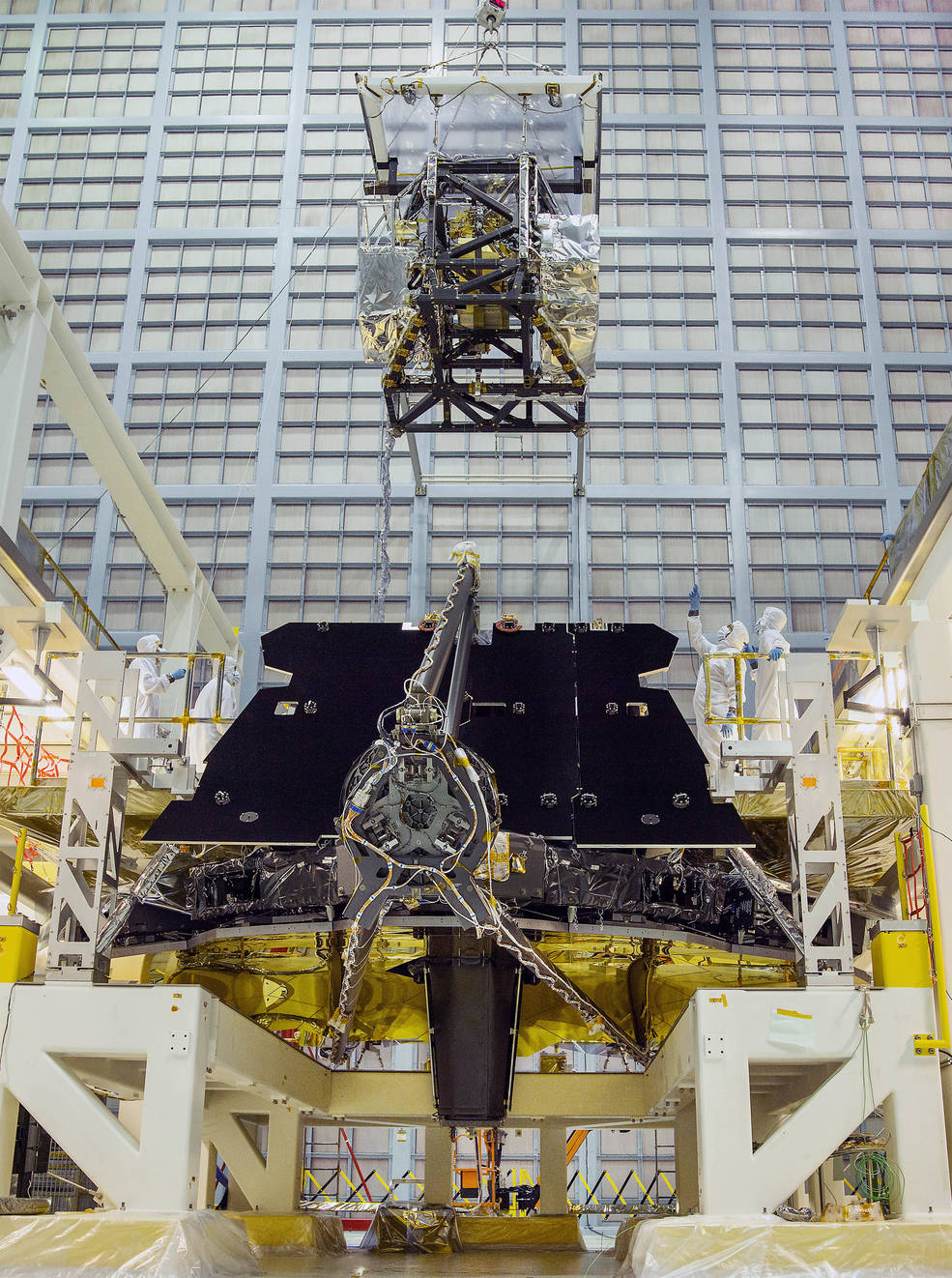 JWST payload module (called ISIM) is being slowly and carefully lowered for its installation on the back of JWST's telescope (seen face down in this picture).
(Credit: NASA/Chris Gunn)
May 2016
A rare view of the completely uncovered JWST primary mirror with the unfolded secondary mirror structure, in the large clean room at the NASA Goddard Space Flight Center.
(Credit: NASA/Chris Gunn)
---
April 2016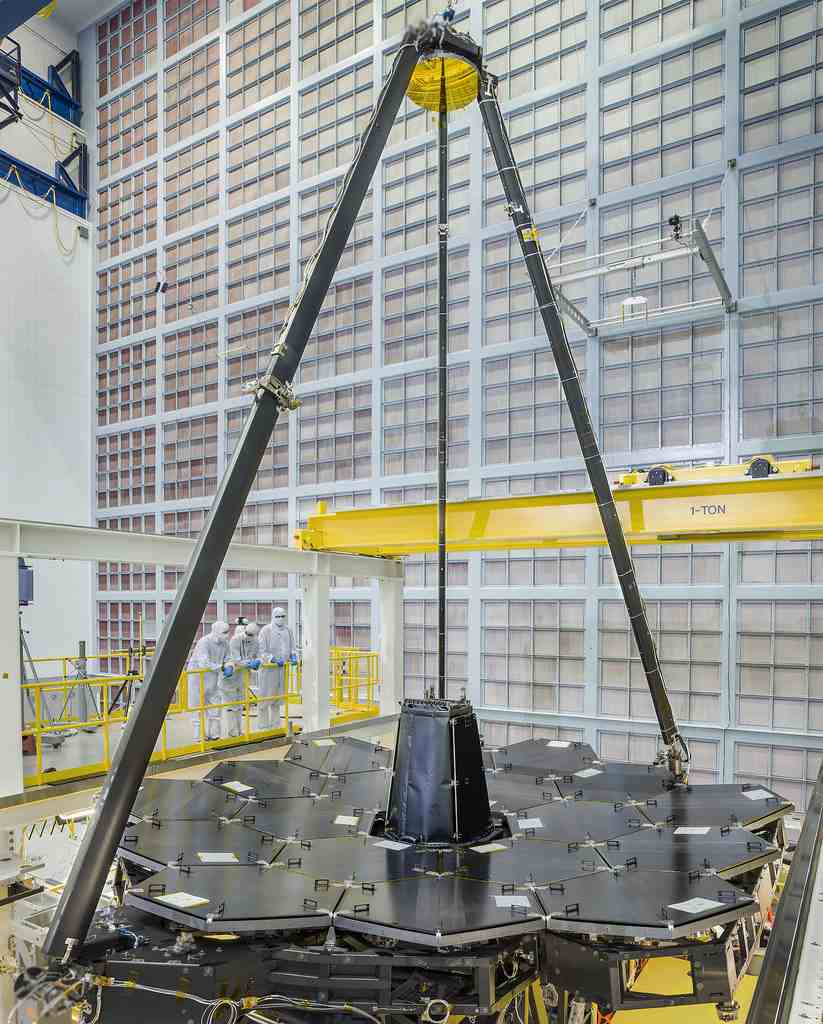 JWST primary mirror with the unfolded secondary mirror structure, in Goddard clean room. The tertiary mirror assembly has also been integrated.
(Credit: NASA)
---