EUROPLANET N3 Strategic Workshop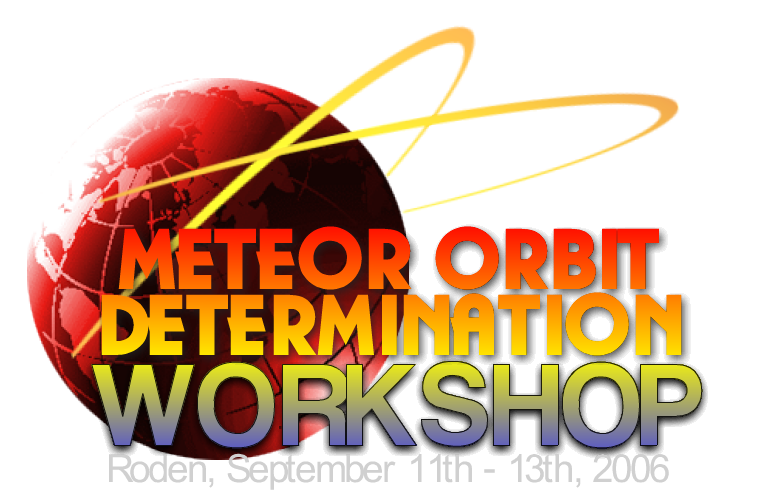 Monday, 11 Sept. 2006 to Wednesday, 13 Sept. 2006
Roden, The Netherlands.
---
Introduction
The first meteor orbit workshop took place just before the 2006 International Meteor Conference in the 'Groepsaccommodatie de Hullen', Roden, The Netherlands, from Monday, 11 Sep 2006, 10 h, to Wednesday, 13 Sep 2006, 18 h. The workshop was organised by Jonathan Mc Auliffe and Detlef Koschny of ESA/ESTEC. This workshop was organised as a EUROPLANET N3 strategic workshop.
The proceedings can be ordered via the International Meteor Organisation (http://www.imo.net).
Page Created by J. Mc Auliffe 11 Sep 2006 - updated 03 Oct 2016, dvk