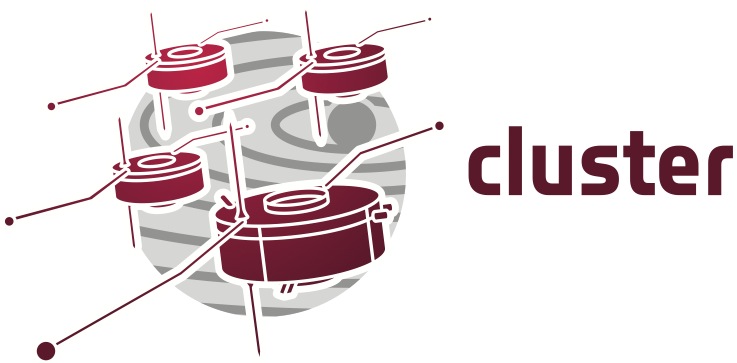 The Cluster and Double Star Science Archive
version 1.4.7, released 2 October 2017
→ START THE CSA GRAPHICAL USER INTERFACE (1.4.7)
To access the archive through its Java graphical user interface, please use the above link. This interface includes the following data services:
Direct data download up to 1 GB or Schedule data download up to 40 GB
Visualize key datasets (on-demand & pregenerated plots)
Visualize particle distributions (on-demand only)
Browse inventory information
Store data profiles
Since August 1, 2017, command line users must renew their CSACOOKIE, due to the installation of a new server on July 31. Use the above link to learn how to access the Cluster science archive data products via several ways including: wget, MATLAB, IDL and data streaming.
Check the FAQ section if any problem occurs, or contact us.
Users are currently suffering from a much decreased transfer rate from CSA - we are looking into this.
KEY New Features
V1.4.7 Update of import and ingest processes, improvement and corrections of graphical products generation
V1.4.6 Minor corrections to fix plot images not appearing
V1.4.5 Minor corrections to AIO to enable scripts to run properly
V1.4.4 Faster CSA server installed, minor update of inventory plots; for command line users, it requires their CSACOOKIE to be regenerated
V1.4.3 Updated command line website and minor bug fix
V1.4.2 Minor corrections including distribution function and bug fixes
V1.4.1 Minor bug fix on pregenerated inventory plot generation (e.g. RAPID daily plot)
V1.4 HTTP now not allowed, improvement of performance for dataset search queries
V1.3.5 Correction to server access which prevented GUI use for https
V1.3.4 Security updates (https, CSACOOKIE parameter)
V1.3.3 Slight GUI design update, major backend update
V1.3.2. 1h pregenerated graphical plots now available
V1.3.1. Measurement type update
V1.3. Double Star data, redesign&update of search view, menus and user guide
V1.2.1. New IDL script example on the command-line website; new security certificate.
V1.2. Quicklook plots visualisation, improved usability (e.g. automatic login, make a shortcut)
V1.1.7. Bug fixed on the generation of inventory information (command line).
V1.1.6. Bug fixed to set back the 40 GB limit per request on asynchronous download
V1.1.5. Bug fixed on the Distribution Function visualisation for CIS angle-angle plots
V1.1.4. Distribution function visualisation now available
V1.1.3. Multiline plots now available for selected graphical datasets
V1.1.2. Dynamic asynchronous download area icon now mentioning the number of datsasets pushed
V1.1.1. New design of the graphical user interface
V1.1. Data streaming | 24h&6h Pre-generated graphical plots | Inventory Plots | Data access time improved
Public version 1.4.7, released October 2, 2017.