HOW TO EDIT YOUR CSA USER DETAILS
To edit your Cluster Science Archive user details, please follow the instructions below.
This takes 3 steps:
Step 1: Sign in
Please enter your CSA username & password. If you've forgotten either of them, you can recover your username or reset your password, or if you've not previously kept your email up-to-date, you can contact us and we can update it for you.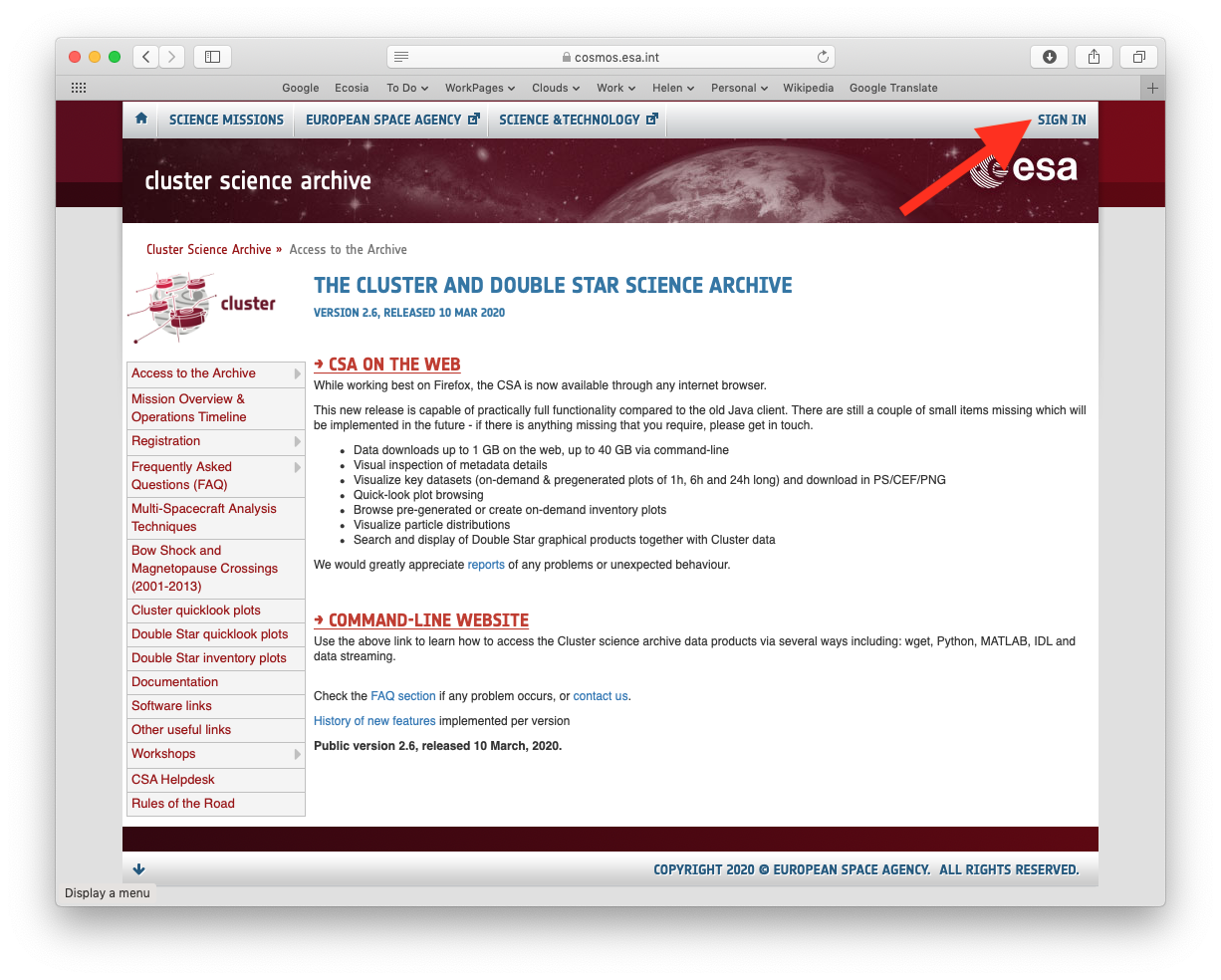 Step 2: Click on the down arrow next to your name, and select 'My Account'
This will be in the top right of your browser window.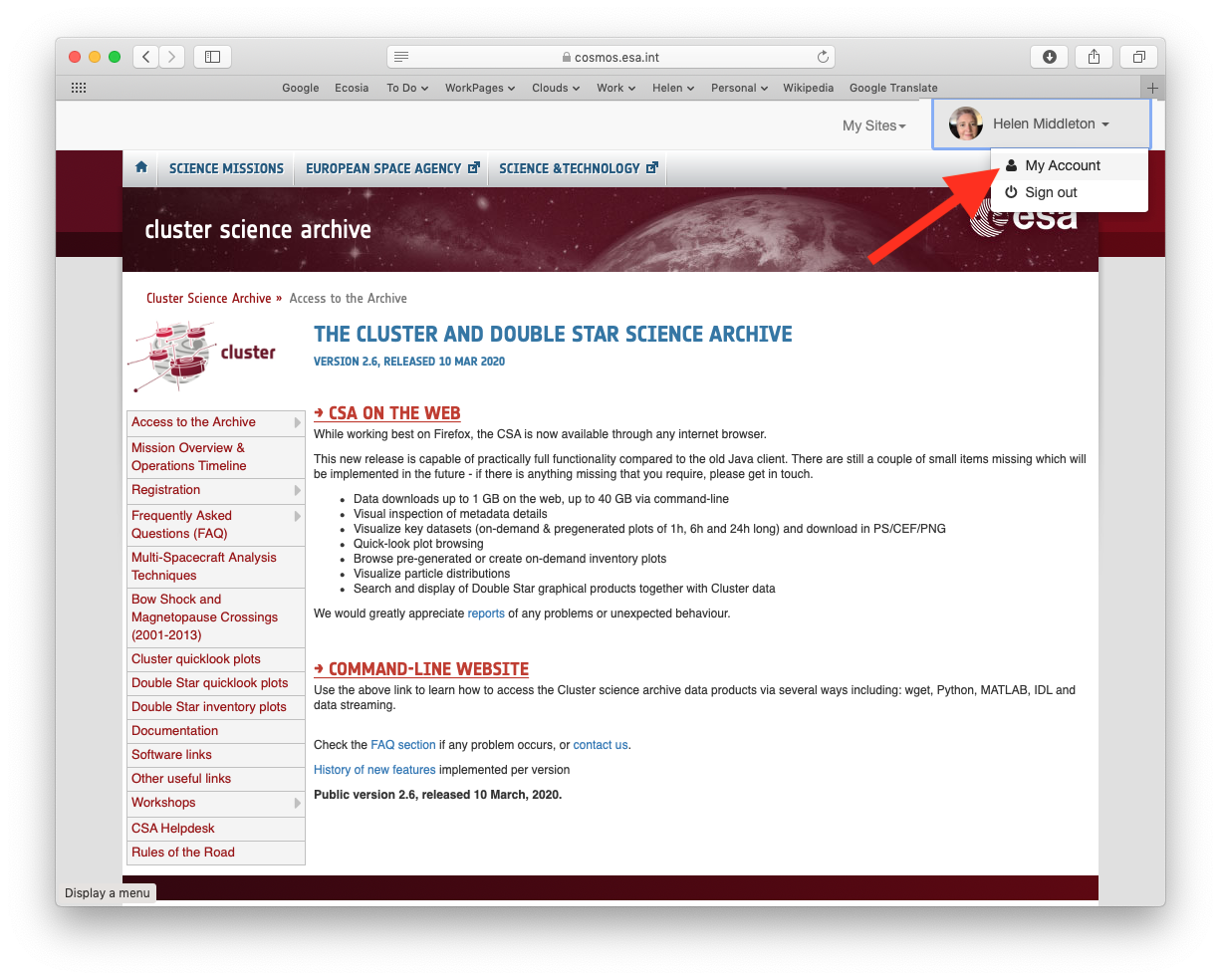 Step 3: Update the form with your email and/or affiliation
Note that the email field is towards the bottom of the form.