How to Edit your CSA user details
To edit your Cluster Science Archive user details, please follow the instructions here (see also section: why update my profile?).
This update shall be performed in 3 steps:
Step 1: Login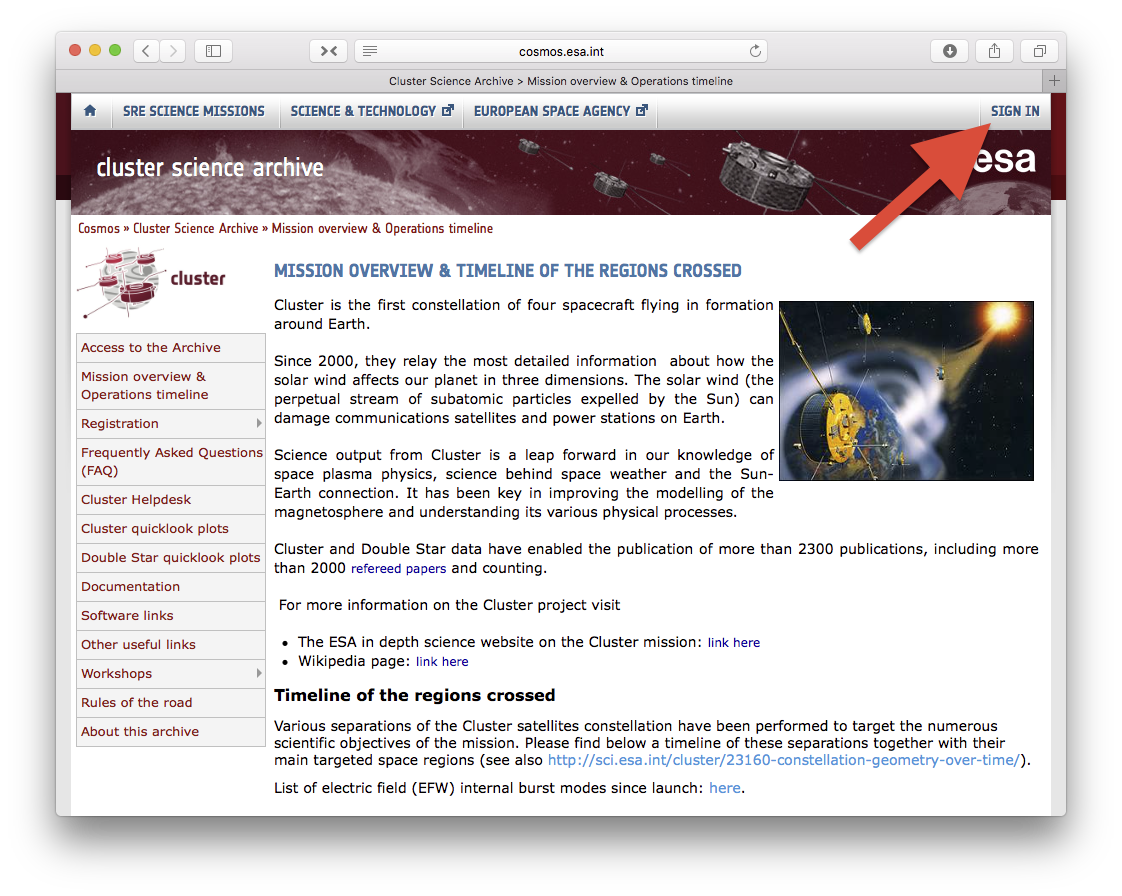 Please enter your CSA username & password (hint: you can recover them here)
Step 2: Click on your name
This will be in the same place as 'Sign In' in the screenshot above.
Step 3: Update your email and/or affiliation
Note that the email field is at the bottom of the form.
Why update my CSA user details?
Keeping your CSA user details up-to-date (e.g., email, affiliation) is important when using CSA. For instance, your email address is used by CSA in two cases:
1. Warn you if major issues are found to the data already delivered to you, including major calibration issues.
2. Make you aware of major new releases of CSA.