THE CLUSTER AND DOUBLE STAR SCIENCE ARCHIVE

VERSION 3.3.0, RELEASED 8 JUNE 2023
While working best on Firefox, the CSA is available through any internet browser.
Search, download and display Cluster and Double Star data

Data downloads up to 1 GB on the web directly, up to 40 GB via command-line request (link provided)

Visual inspection of metadata details

Visualize key datasets (on-demand & pregenerated plots of 1h, 6h and 24h long) and download in GIF/PS/CEF/PNG

Quick-look plot browsing

Browse pre-generated or create on-demand inventory plots

Visualize particle distributions
We would greatly appreciate reports of any problems or unexpected behaviour.
Use the above link to learn how to access the Cluster science archive data products and metadata via several ways including: wget and curl, Python, MATLAB, IDL and data streaming.
New Tools!
Data Mining - Search for intervals from the whole mission that match ranges of many key parameters
Interactive Plotting - New interactive plotting allows zooming and fully customisable ranges, axis labels, titles, fonts...
Bryant Plots - View key parameters and predicted boundaries over ranges of whole orbits

Check the FAQ section if any problem occurs, or contact us.
History of new features implemented per version.
Public version 3.3.0, released 8 June, 2023.
---
Earth, as seen from the VMC (visual monitoring camera) on spacecraft 3 on 5th June 2016: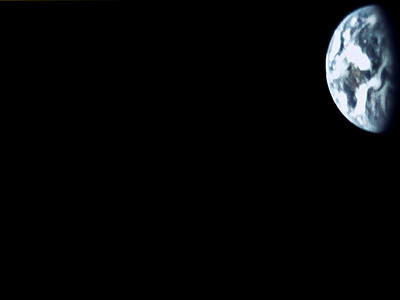 The VMCs are installed in the umbilical separation connector bracket on the base of the upper spacecraft (CUS) in each Cluster pair, in order to take a series of 27 colour images of the lower spacecraft (CLS) during separation. An image of the separation is here and the other images of the Earth from June 2016 are on Flickr.