ESASKY HELP
---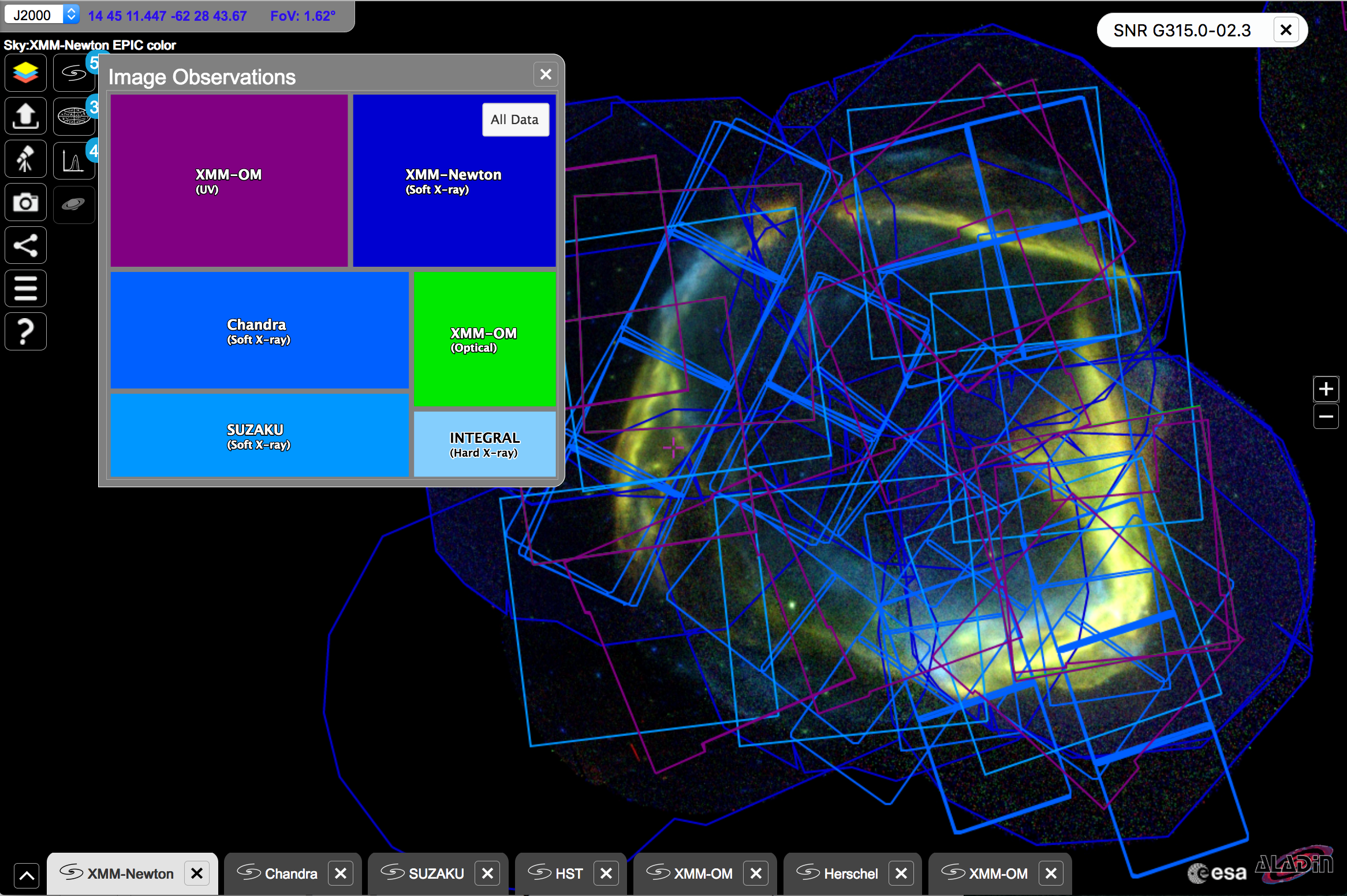 INTRODUCTION
ESASky is a science driven discovery portal providing full access to the entire sky as observed with Space astronomy missions.
If you do not find the information you need within these help pages, please contact us.
GETTING STARTED
USE CASES (VIDEOS)
For the latest use case videos, please see our How To page.
It is possible to query ESASky using a dedicated python Astroquery module.
OBSERVATIONAL INFORMATION
If you want to make your data available through ESASky, please contact us. After mutual agreement, you will have to prepare your data according to these instructions.
CONTACT US
Contact us either via UserEcho or our helpdesk.
Some educational activities that make use of ESASky.
ESASKY Newsletter
Subscribe to our ESASky newsletter here.