ESASKY HELP
---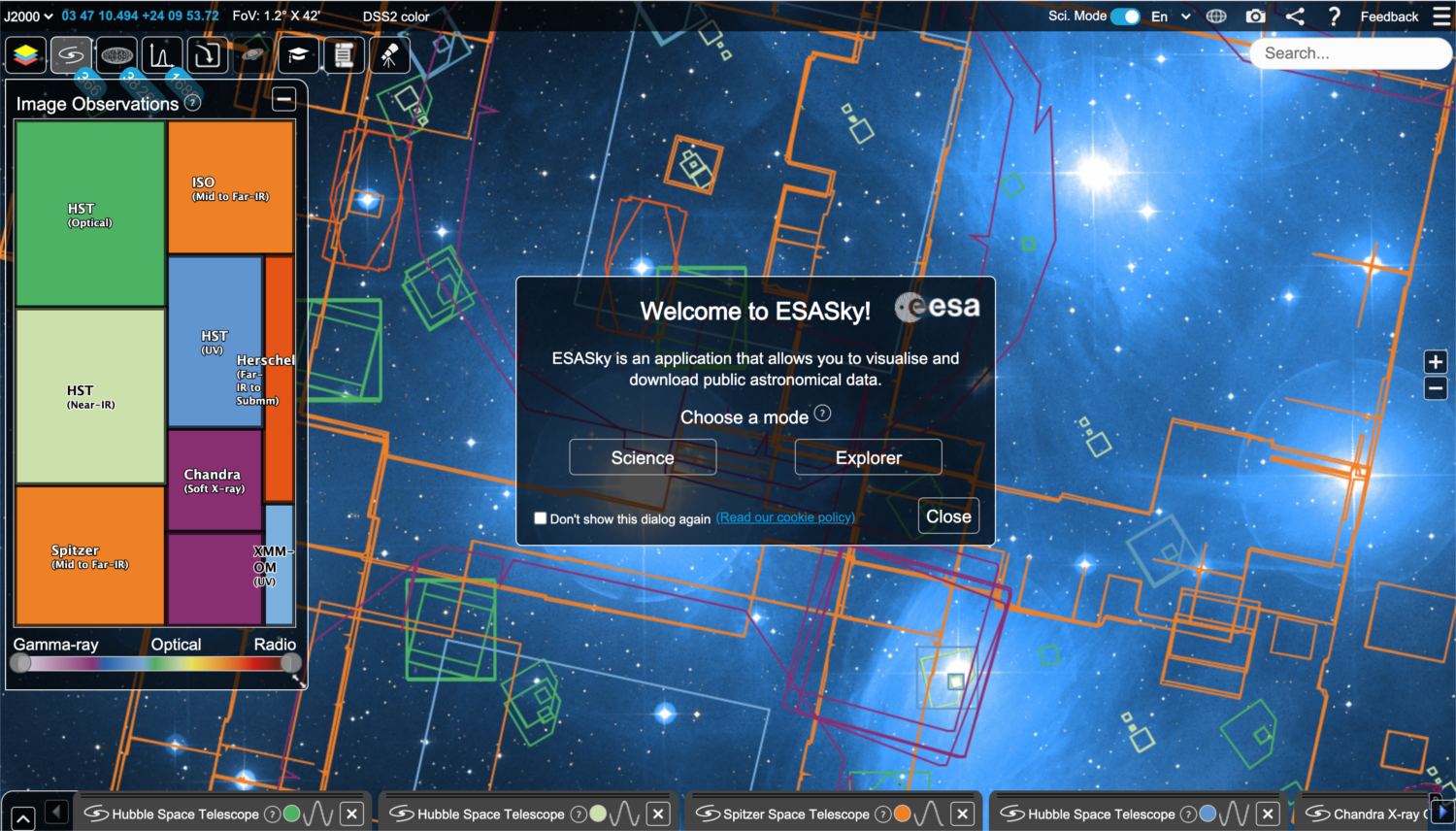 INTRODUCTION
ESASky is a science driven discovery portal providing full access to the entire sky as observed with space, ground based and multi-messenger astronomy missions.
If you can not find the information you need within these help pages, please contact us.
ESASky has been tested throughly with Chrome, Firefox and Safari web browsers. We recommend users to open ESASky in Chrome.
GETTING STARTED
USE CASES (VIDEOS)
For the latest use case videos, please see our How To page.
It is possible to query ESASky using a dedicated python Astroquery module.
EDDIE CUTOUT SERVICE
This is a tool to generate images from a given sky map (HiPS), a field of view and a specific projection. Click here for information.
OBSERVATIONAL INFORMATION
The following catalogues are also available through the ESASky Legacy TAP:
The catalogues for the following EU-funded projects, based on ESA missions data, are available through the ESASky Legacy TAP:
If you want to make your data available through ESASky, please contact us. After mutual agreement, you will have to prepare your data according to these instructions.
CONTACT US
Contact us either via UserEcho or our helpdesk.
Cookie Policy
ESASky only uses a cookie if you check the "Don't show this message again" check box to remember your decision. The following information is collected:
For further information please see the ESDC cookies policy.
Some educational activities that make use of ESASky.
Information in connection with your use of the website, such as information in server logs, including information on how the website was used by you and your search queries. This is collected and analysed in order to continue improving the application.