Explore ESA's Planetary Science Archive!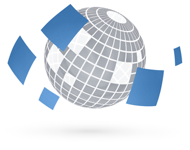 The European Space Agency's Planetary Science Archive (PSA) is the central repository for all scientific and engineering data returned by ESA's Solar System missions: currently ExoMars 2016, Giotto, Huygens, Mars Express, Rosetta, SMART-1, and Venus Express, as well as several ground-based cometary observations.
The PSA has undergone a complete renewal of its user interface, aiming to provide a smoother and more efficient means of accessing the data you are interested in. The initial release is an indication of things to come and new functionalities will continue to be added in the coming months. Should you have any comments or queries regarding the new interface, please don't hesitate to contact us.
Access the Data
| | |
| --- | --- |
| Anonymous FTP | WEB Search INTERFACE |
| Get access to all publicly available data via an anonymous FTP server. Unlike the other interfaces, it has no search capability but you can quickly browse the content of the archive using the FTP-client application of your choice. | Search through a web-based form which allows for complex querying of data. You can search using a wide variety of query parameters using a filter menu on the left-hand side. |
| | |
In addition to these interfaces, you can programmatically query and retrieve data products using EPN-TAP and
PDAP
(see the
documentation
for more information).