Introduction to the PSA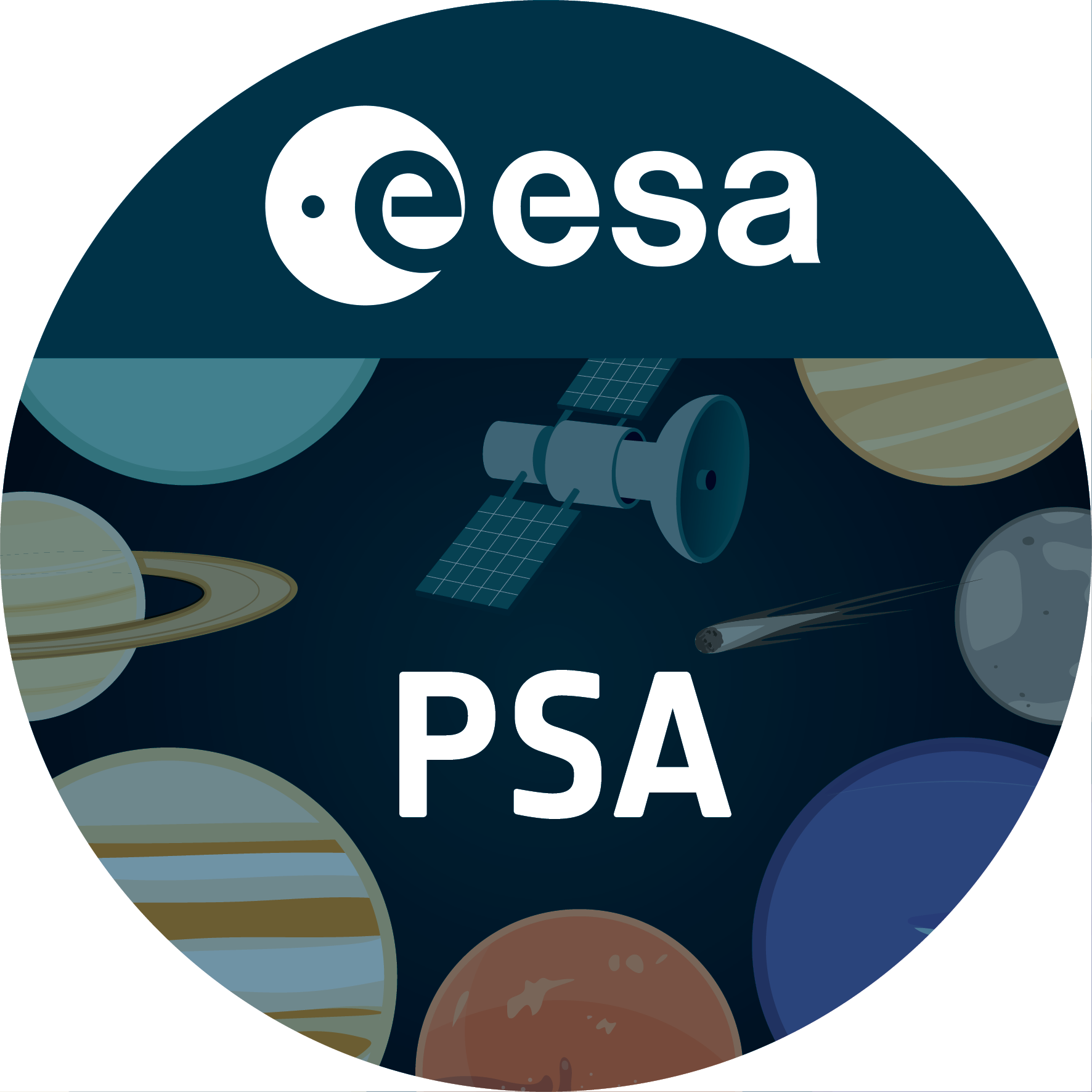 The European Space Agency's Planetary Science Archive (PSA) is the central repository for all scientific and engineering data returned by ESA's Solar System missions: currently ExoMars 2016, Giotto, Huygens, Mars Express, Rosetta, SMART-1, BepiColombo and Venus Express, as well as several ground-based cometary observations.

Archiving Standards
All PSA data comply with NASA's Planetary Data System (PDS) standards. Since the founding of the PSA, the PDS Standards have evolved from version 3 to version 4. You can find out more about the archiving process, the standards and the differences between the versions here:
PSA Support
The PSA provides support to all data users and data providers, as described in the following links. Should you have any queries related to our data or services, don't hesitate to contact us, or refer to our Resources and FAQ pages.
​
HELP

Visit our Resources pages or contact us directly for any enquiries related to data retrieval and usage.