ESAC Solar Observatory (Helios)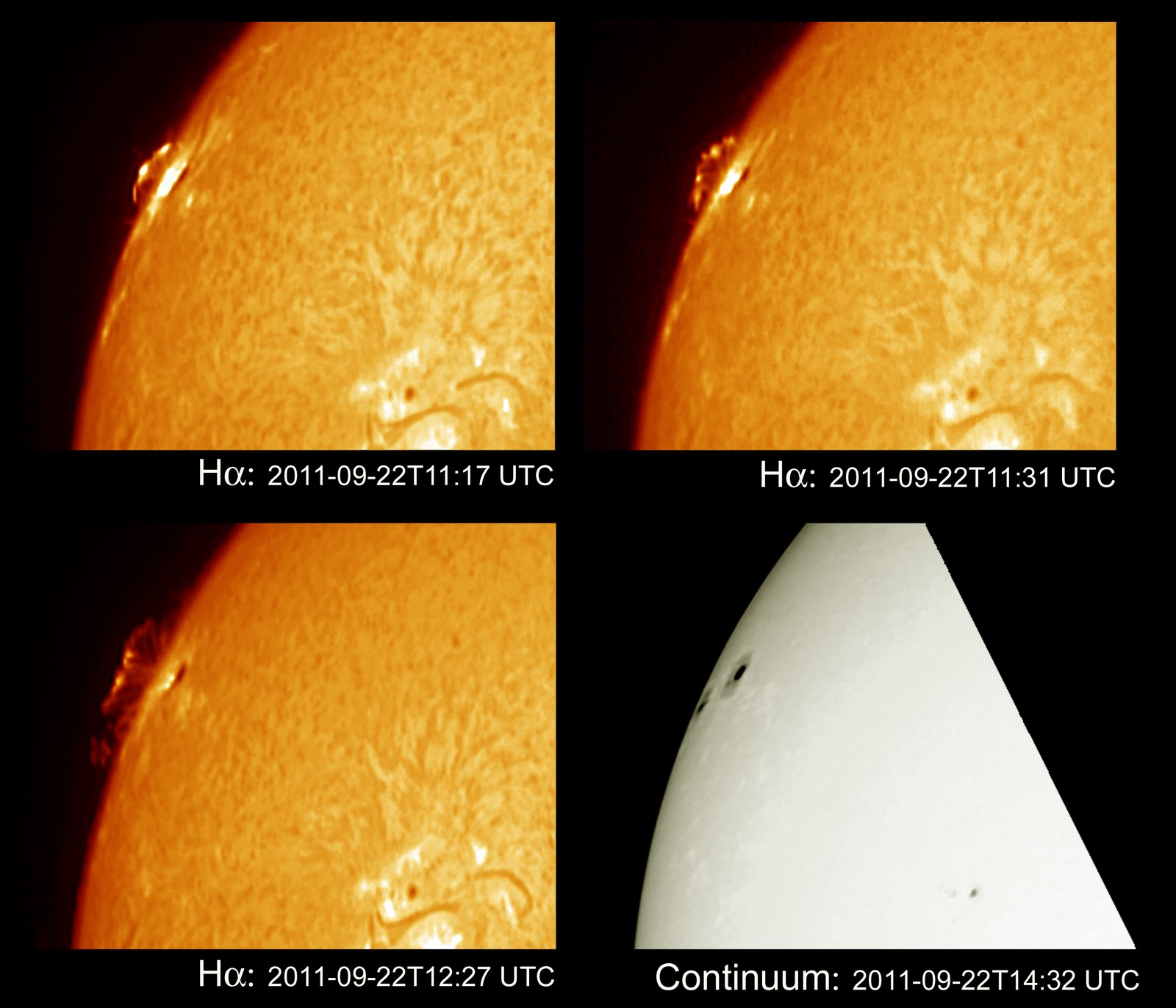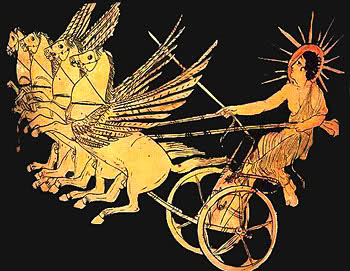 The ESAC Solar Observatory (Helios) was installed at ESAC in 2012. It consists of a 3 meter remotized classical dome with roof sliding door (Scopedome 3M). The enclosure protects the following observing equipment from the weather:
​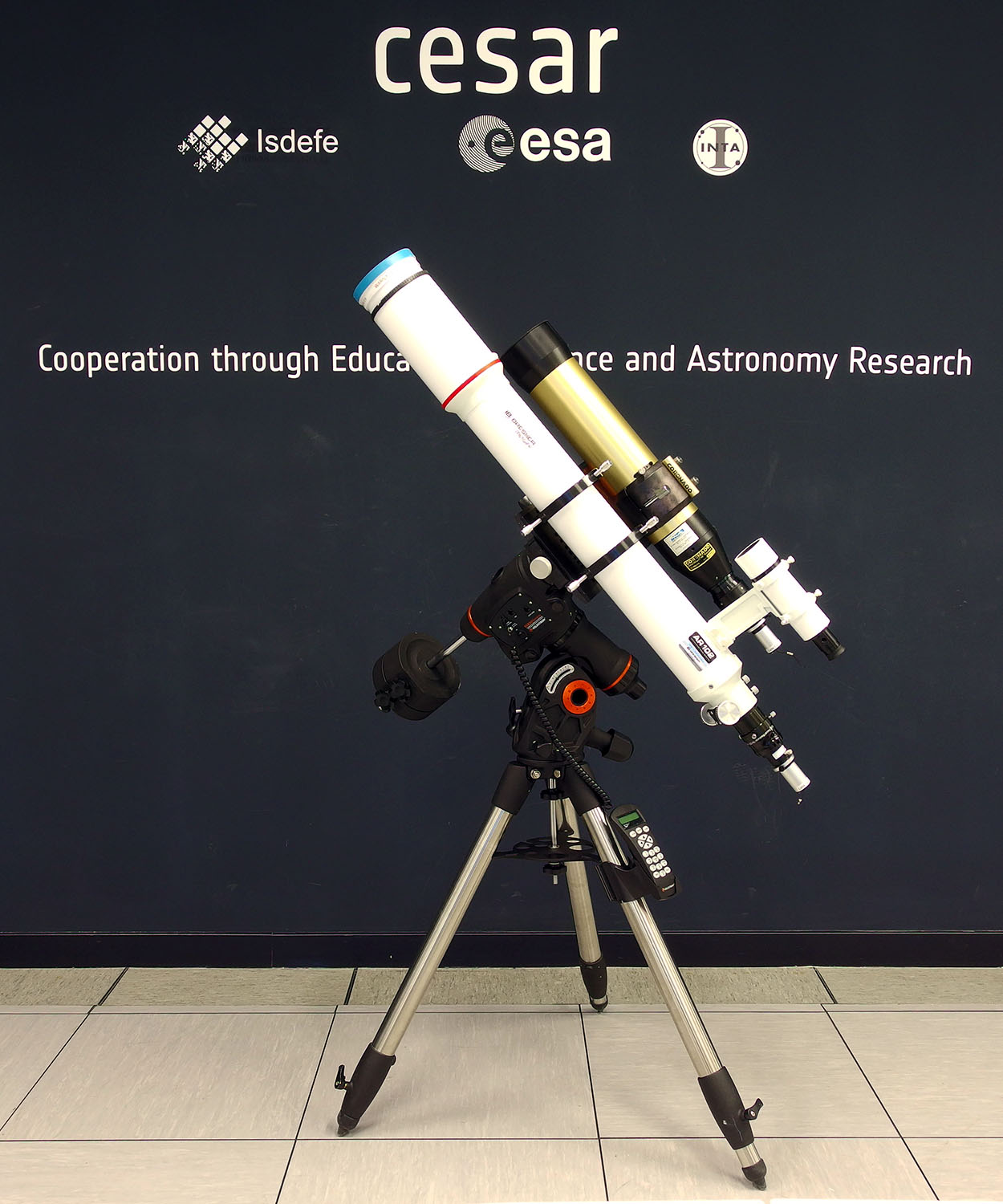 ​

Coronado Solarmax II 90

, in H-alpha, with double stack:

​

Aperture: 90mm

Focal Length: 800mm

Bandwidth: <0.5

Å

​

Bresser AR-102

, in visible (white-light):

​

Aperture: 102mm

Focal Length: 1000mm

Solar Filter: BAADER AstroSolar™ Safety Filter
A Celestron CGEM mount (since 2016, previously a MEADE EXOS-2 GOTO mount).

The observing cameras:

2 QHY5-II-M planetary cameras with a 1/2 CMOS sensor.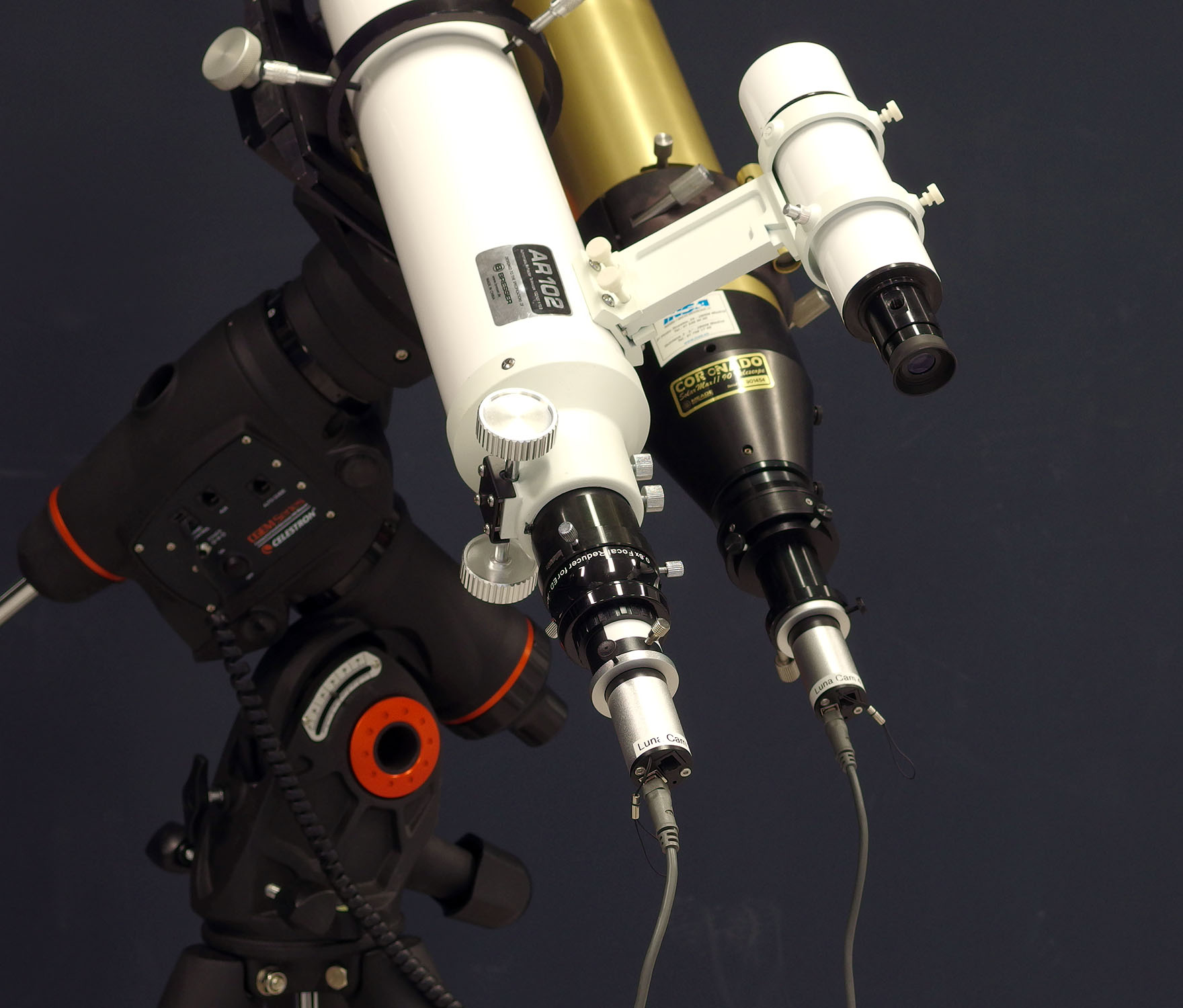 The electronic boards that control the dome and gear mechanisms

A AAG CloudWatcher weather station (standing in a pole outside the dome), for automatic door opening and closure depending on the rain and wind conditions. Cloud cover is also checked but the dome will not close if cloudy.

A master computer that controls the operating of the dome, cameras, link connections to the servers

2 webcams to see live the conditions from outside the dome, and inside.

A UPS to power the observatory in case of power line interruptions
ESAC Solar Observatory (RA)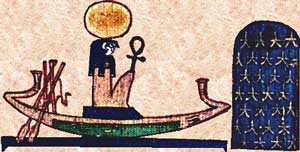 A twin portable telescope and mount set up is also available for testing, specific observations and dual observations. This (portable) observatory is called "RA", and it was used during the Venus Transit 2012, ISS crossing observations, and will be used for the Mercury Transit 2016.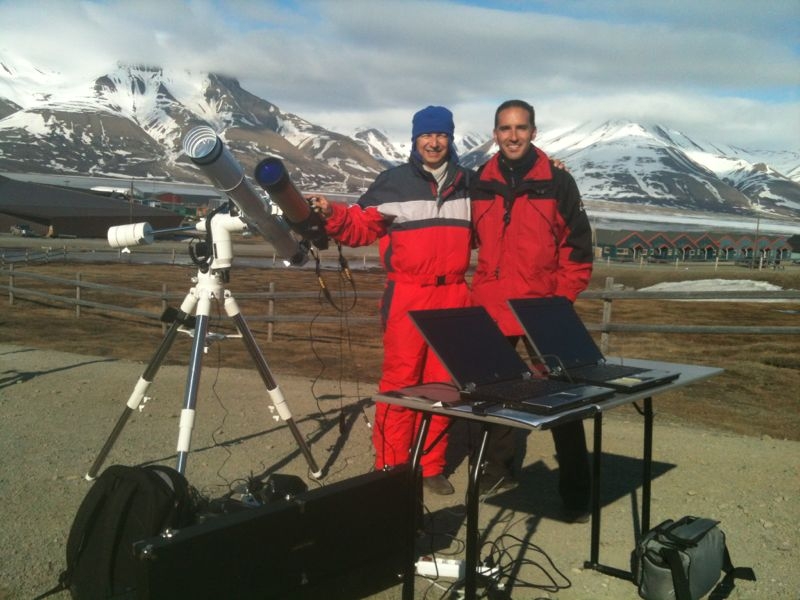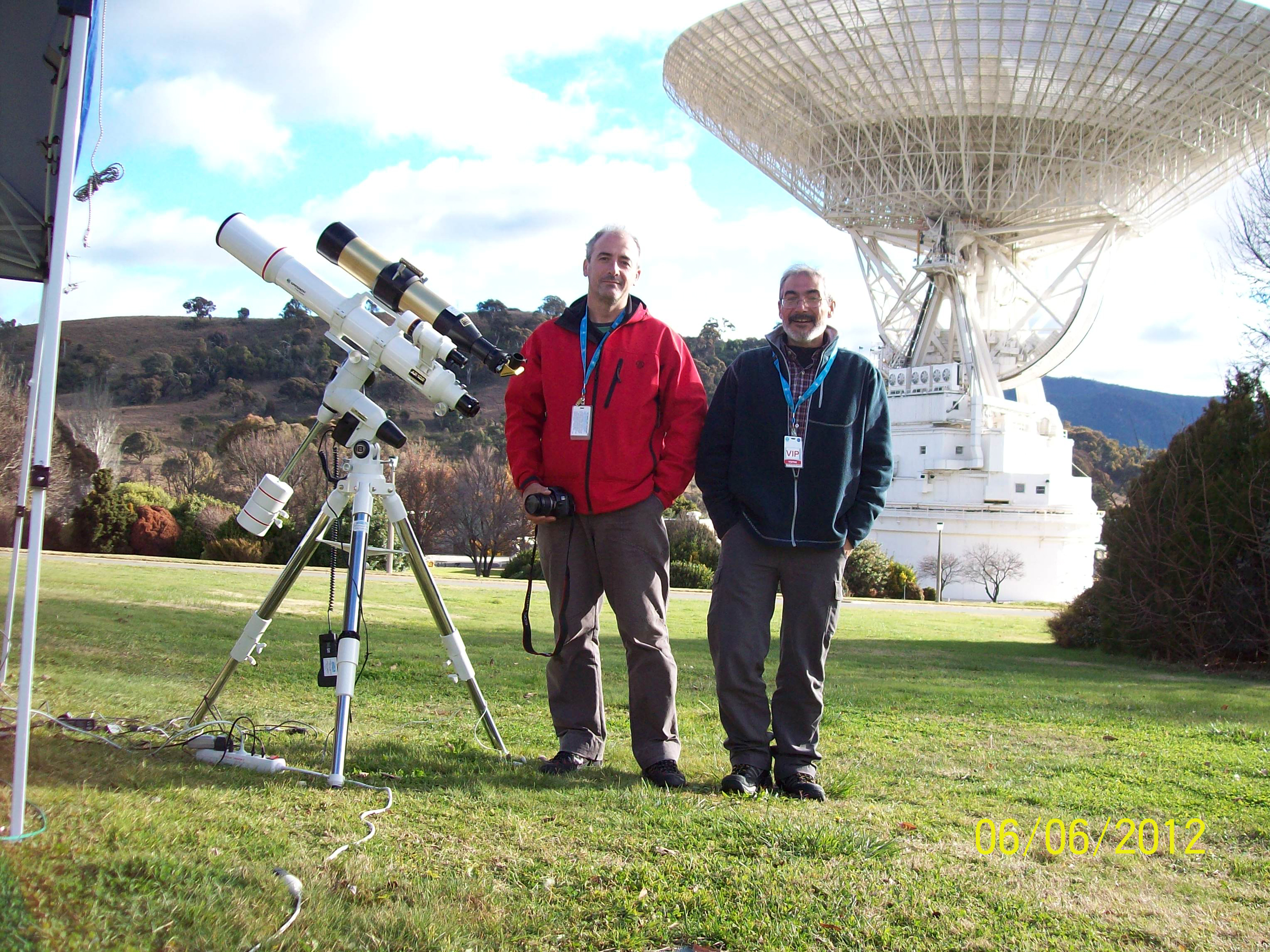 Michel Breitfelner, Miguel Perez Ayucar (left) and Manuel Castillo, Miguel Sanchez Portal (right) with the portable units during the Venus transit 2012 in Svalbard and Canberra