XMM-Newton EPIC 'Blank Sky' Count Rates
The following graphs show average count rates for each set of observations for each 'blank sky' file, based on the instrument-filter-mode classification in the standard SSC energy bands (0.2-0.5keV, 0.5-1.0keV, 1.0-2.0keV, 2.0-4.5keV & 4.5-12.0keV) and for pattern==0 or pattern<=12 for MOS or pattern<=4 for pn. In and out field of view (FOV) count rates are given. The in-FOV count rates were taken from a circle, radius 12000 (10 arcmin) in DETX, DETY units centered at DETX=0, DETY=0. The large spread in the observed count rates is indicated by the error bars which are one standard deviation on the mean.

For further details please visit the Blank Sky Background Page.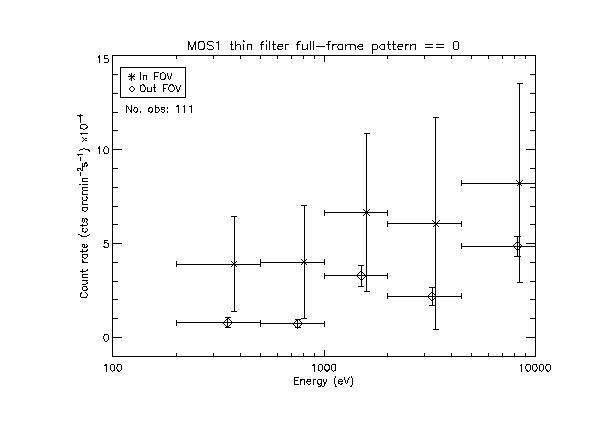 Download image in postscript format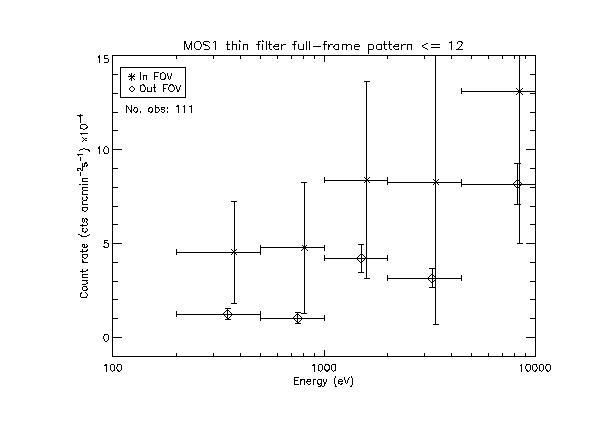 Download image in postscript format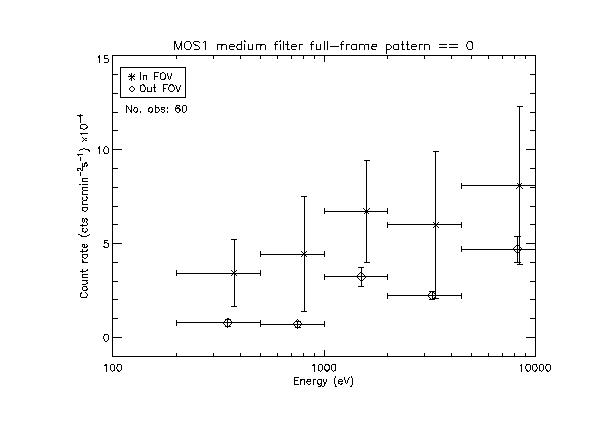 Download image in postscript format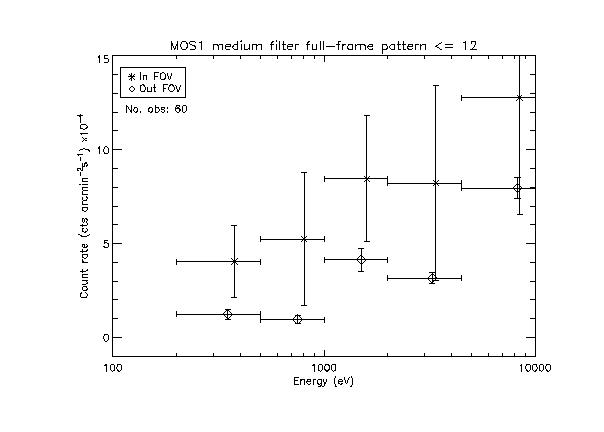 Download image in postscript format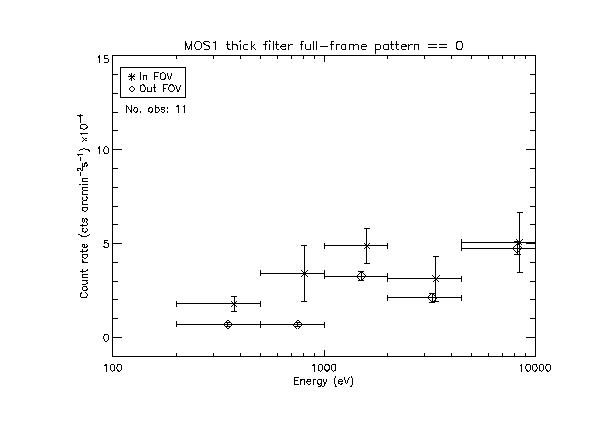 Download image in postscript format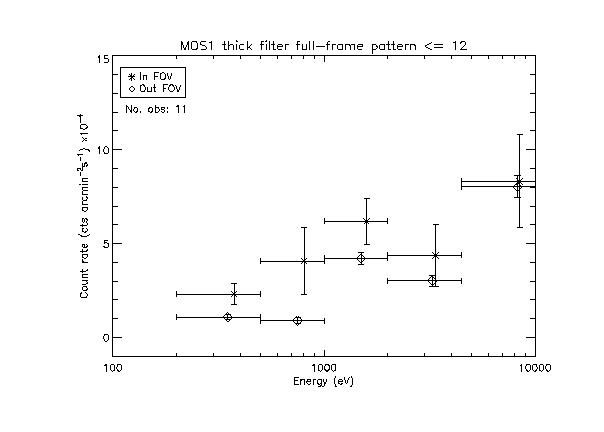 Download image in postscript format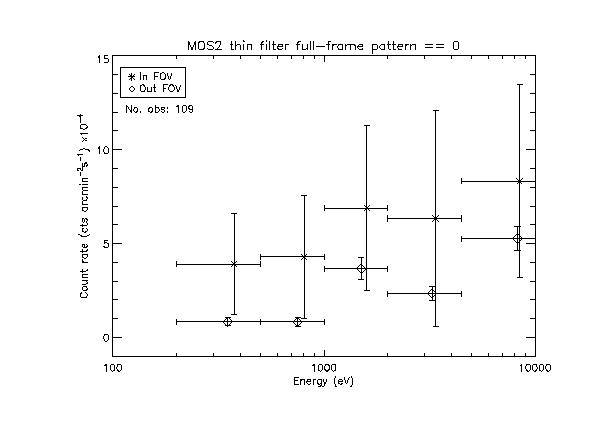 Download image in postscript format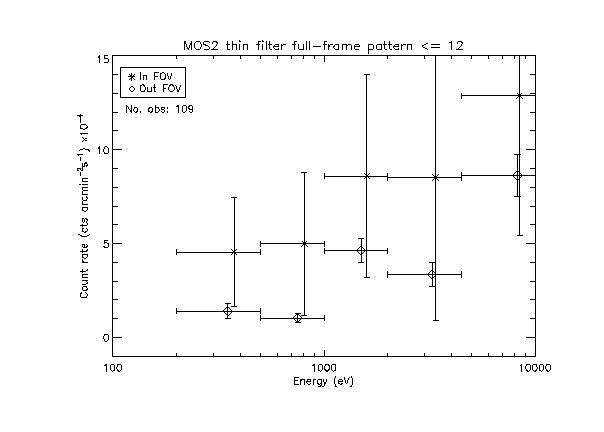 Download image in postscript format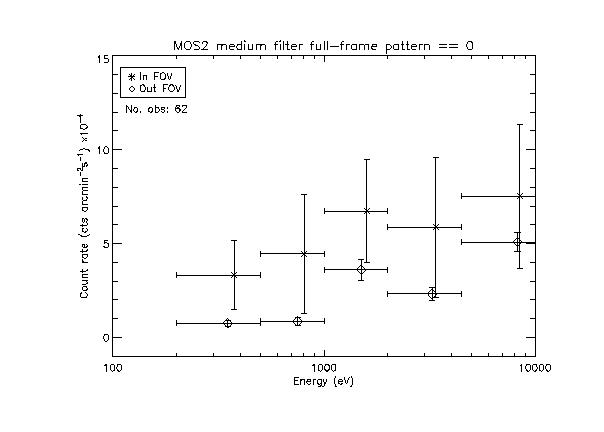 Download image in postscript format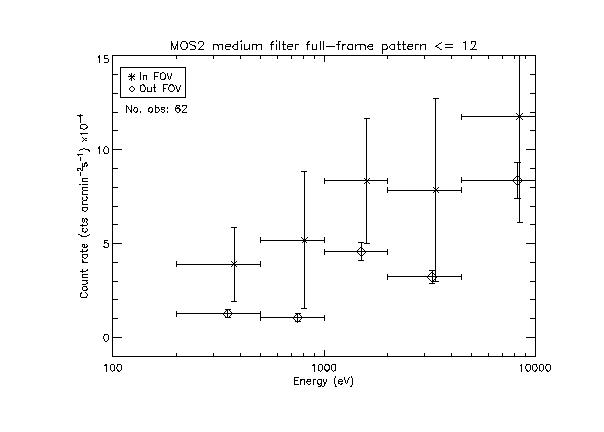 Download image in postscript format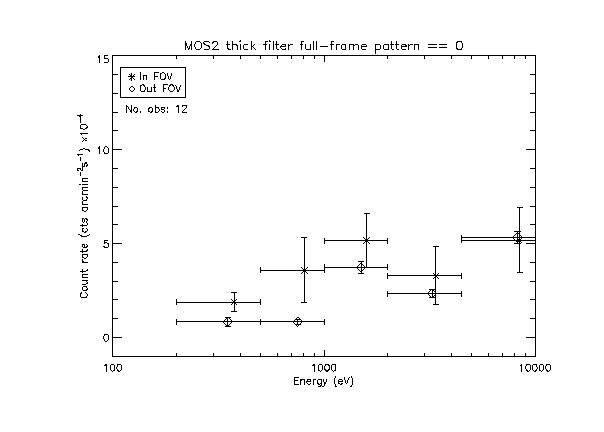 Download image in postscript format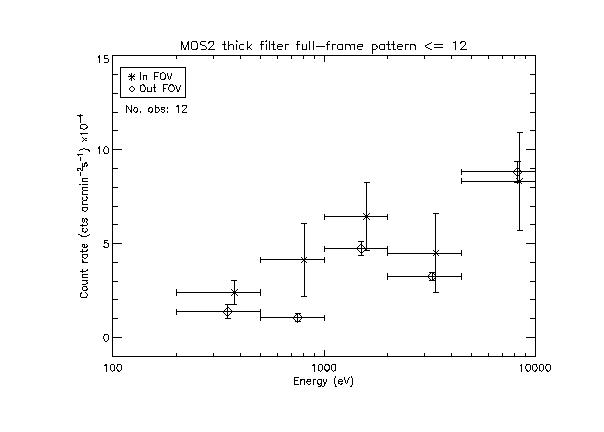 Download image in postscript format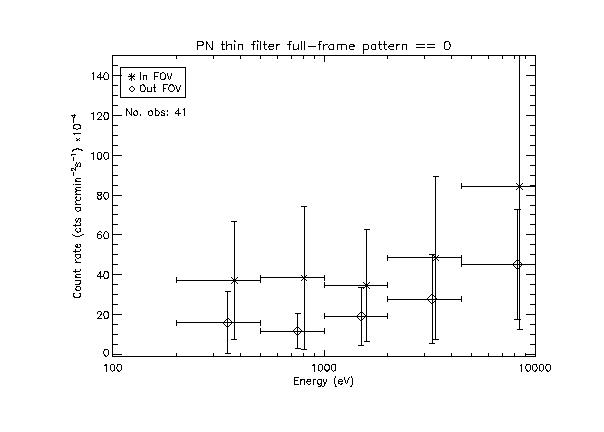 Download image in postscript format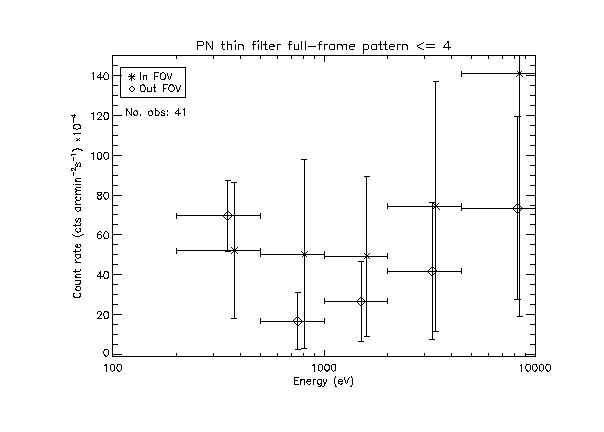 Download image in postscript format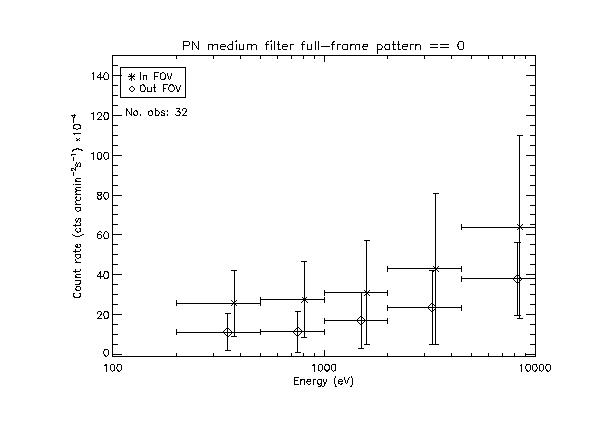 Download image in postscript format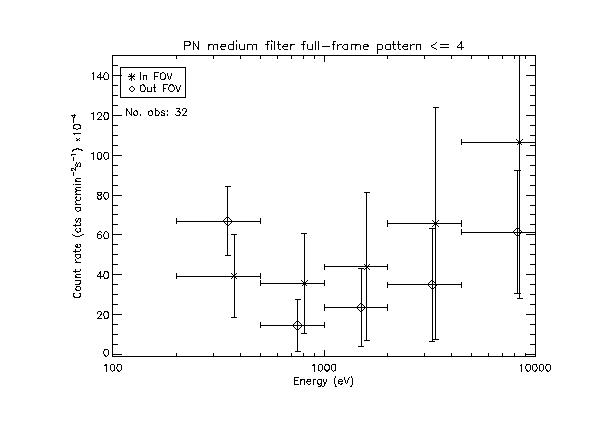 Download image in postscript format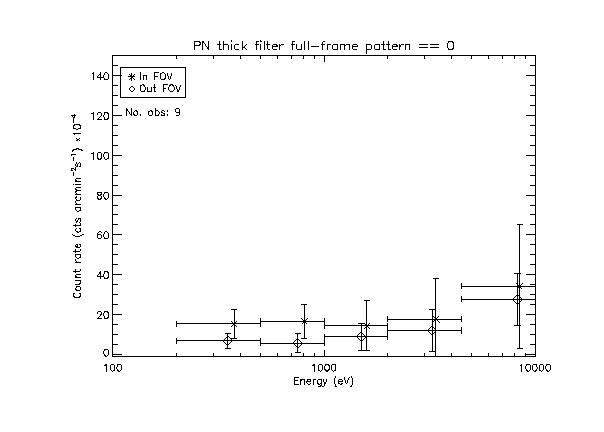 Download image in postscript format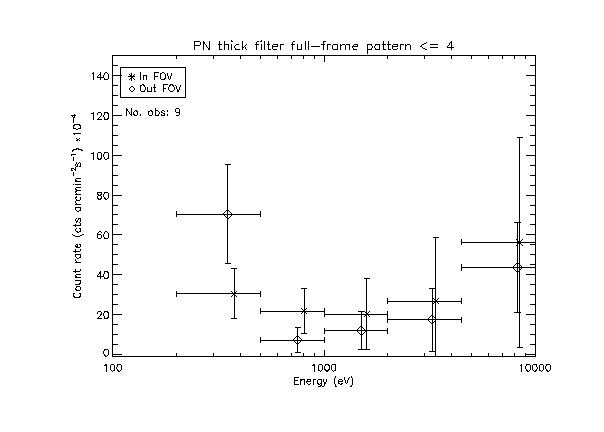 Download image in postscript format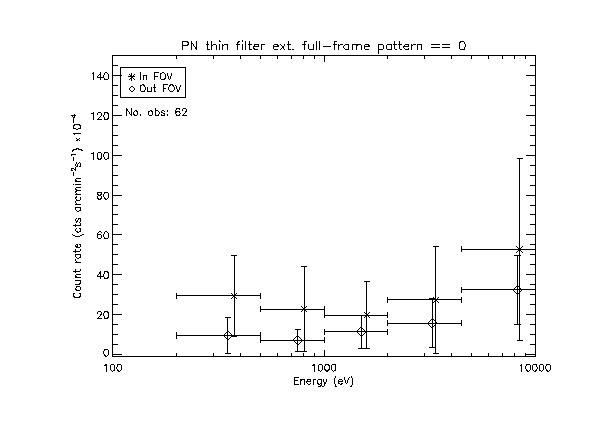 Download image in postscript format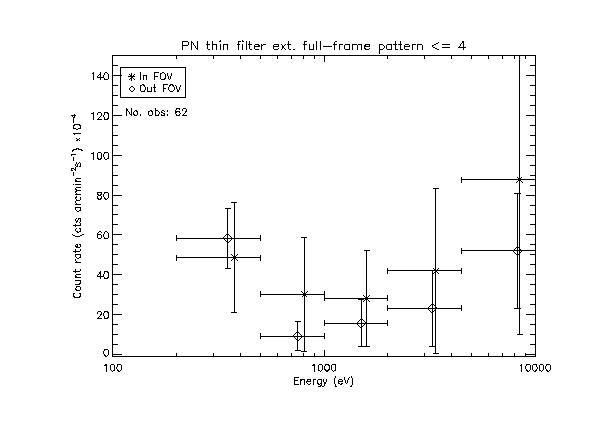 Download image in postscript format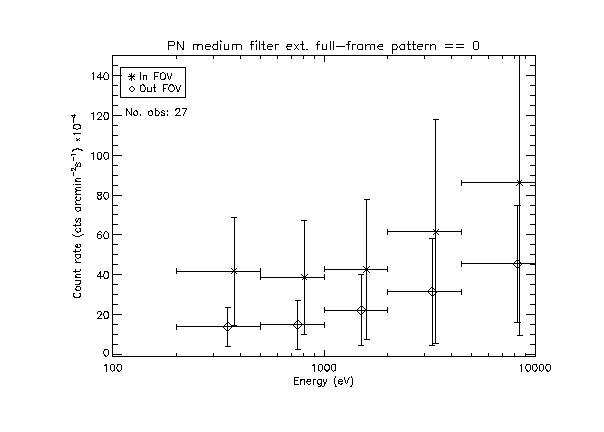 Download image in postscript format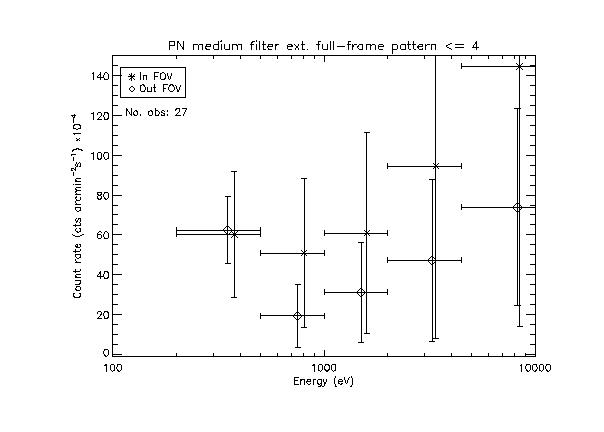 Download image in postscript format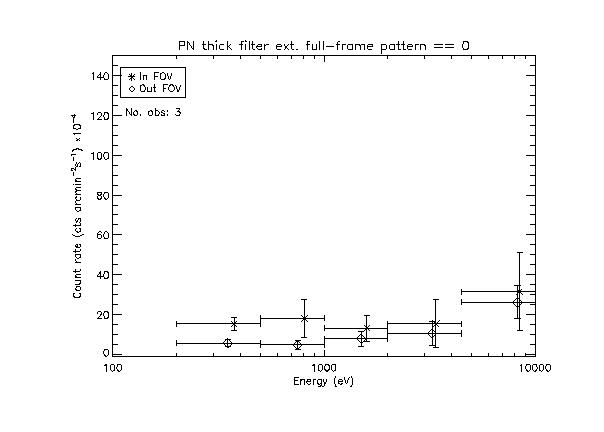 Download image in postscript format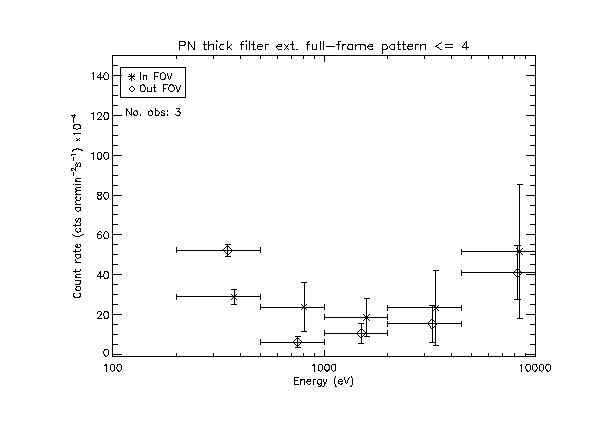 Download image in postscript format