13th XMM-Newton SAS Workshop
10 - 14 June 2013

XMM-Newton Science Operations Centre

European Space Astronomy Centre, Madrid, Spain


(click for pdf poster)
Motivation and rationale
The SAS workshop provides an introduction to the procedures and techniques of the Science Analysis System to reduce and analyse astronomical X-ray data from the XMM-Newton Observatory. No specific knowledge of X-ray data analysis is required to attend the workshop, although a general knowledge of XMM-Newton and its scientific payload is desirable. We recommend the workshop participants to refer to the XMM-Newton Users Handbook. Those wishing to familiarise themselves somewhat with the SAS may refer to the SAS Users Guide. The presentations from the previous workshop are also available here.

Workshop structure
The 5-day workshop was organised around 5 half-days of presentations and 5 half-days of practical training (hands-on) sessions. The presentations covered basic topics related to XMM-Newton data analysis and SAS, such as:
Introduction to X-ray data analysis
Statistics issues in X-ray spectral analysis
XMM-Newton instrument and calibration status
SAS installation and set-up
SAS data reduction meta-tasks
Spectral analysis of extended sources with EPIC
EPIC source detection
OM data analysis for imaging and timing modes (lenticular filters and grisms)
Processing Pipeline System products
The detailed programme of the Workshop is listed below. Presentations are available in PDF format just by clicking in the correspondent presentation's tittle. (pdf version of the programme)


The photo of some of the participants taken during the workshop can be found below.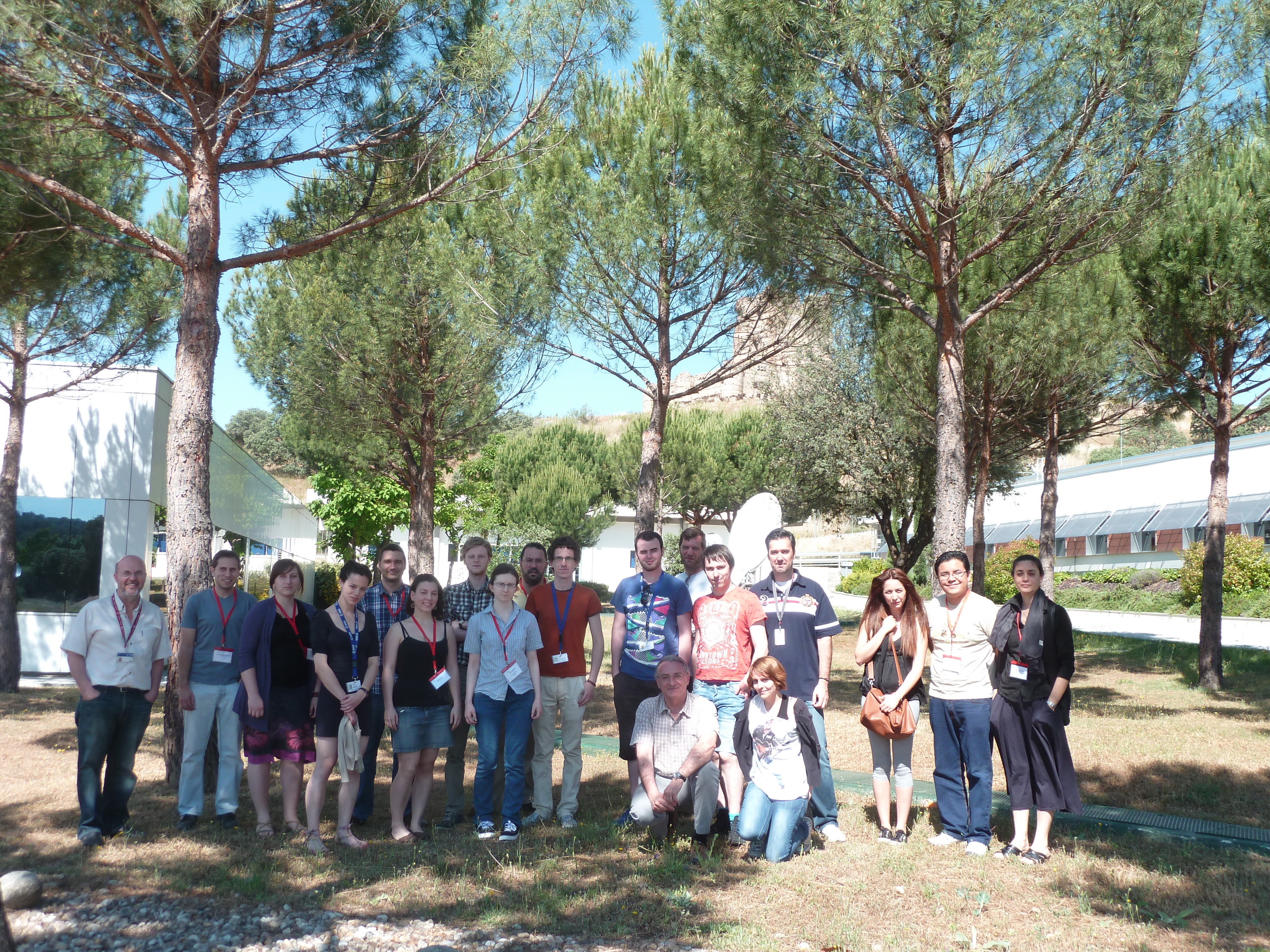 Some participants of the 13th SAS Workshop
How to Contact Us
For any further information, please do not hesitate to contact the XMM-Newton SOC HelpDesk.

SAS Workshop Local Organising Committee
Ignacio de la Calle (Chair)
Michelle Arpizou
Carlos Gabriel
Matteo Guainazzi
Nora Loiseau
Eduardo Ojero