Matteo Guainazzi
Astronomer
Main Research Fields
My main research interests focus on high-energy observations of Active Galactic Nuclei (AGN). I have recently used X-ray observations of nearby AGNt galaxies to study: a) the ionization mechanism of the Narrow Line Regions; b) the evolution of the AGN activity and environment in the late stages of gelaxy mergers, using data of X-ray observatories (primarily XMM-Newton). Bright times are coming for AGN science, with the unprecedented spectroscopic capabilities of the micro-calorimeters on board XRISM and Athena to become operational during the next decade. I am involved in the preparation of future missions as Project Scientist of the ESA contribution to XRISM, and Study Scientist for Athena and THESEUS.
Keywords
Active Galactic Nuclei (Seyfert Galaxies)

AGN outflows and feedback
Narrow Line Regions
Radio Galaxies

Late stages of galaxy merging and evolution
Ongoing collaborations
GSFC (Sibasish Laha)
IASP/INAF (Alessandra de Rosa)
Osservatorio Astronomico di Monteporzio (Enrico Piconcelli)
Universita' degli Studi "Roma Tre" (Stefano Bianchi)
Universita' de La Plata (Victoria Reynaldi)
UNAM (Anna Lia Longinotti)
Publications
Project/mission at ESA
Images from recent selected papers: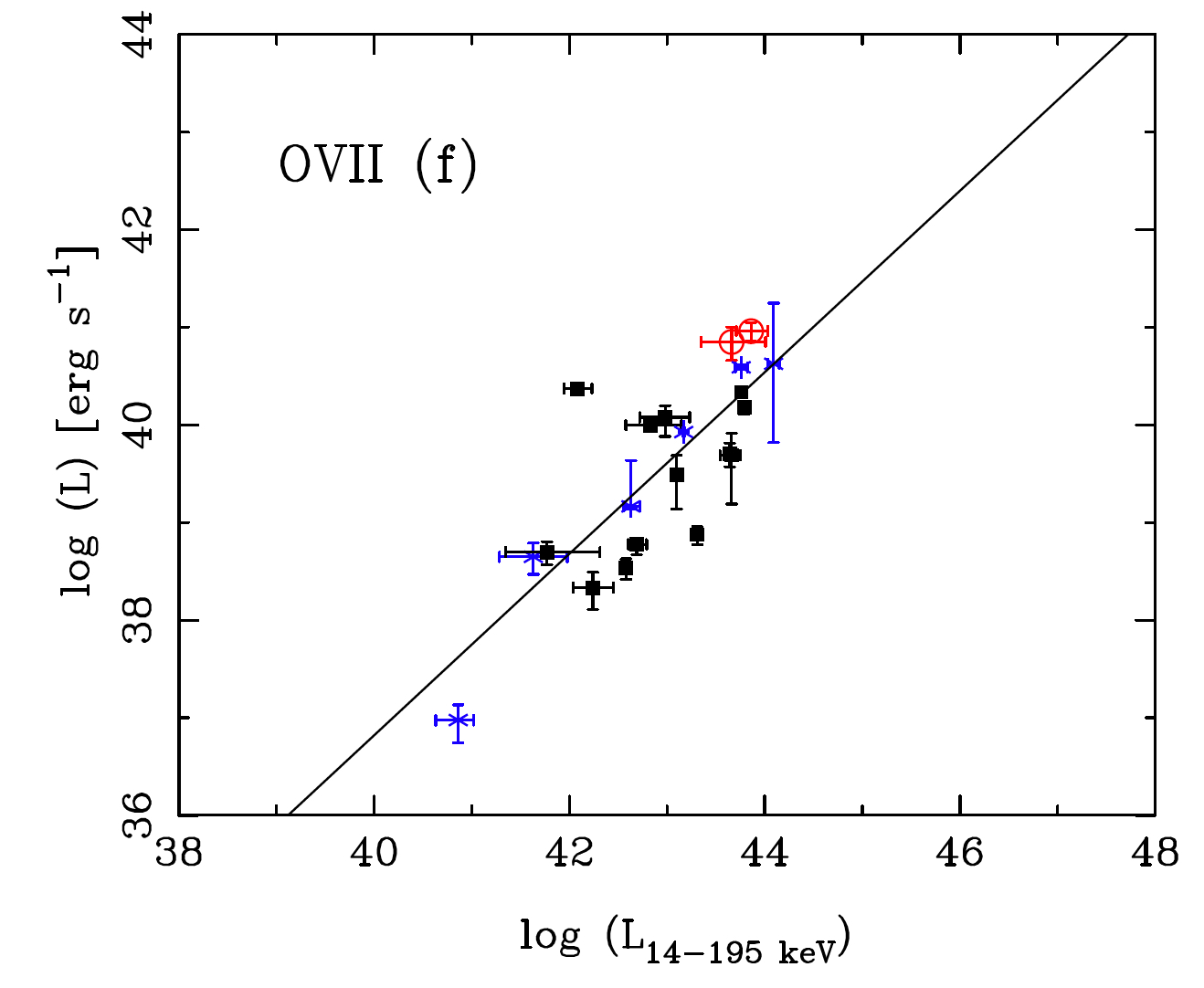 Correlation between the hard X-ray and the OVII(f) luminosity in a sample of nearby obscured AGN. Figure extracted from Reynaldi, Guainazzi, et al., 2020, MNRAS, 499, 5107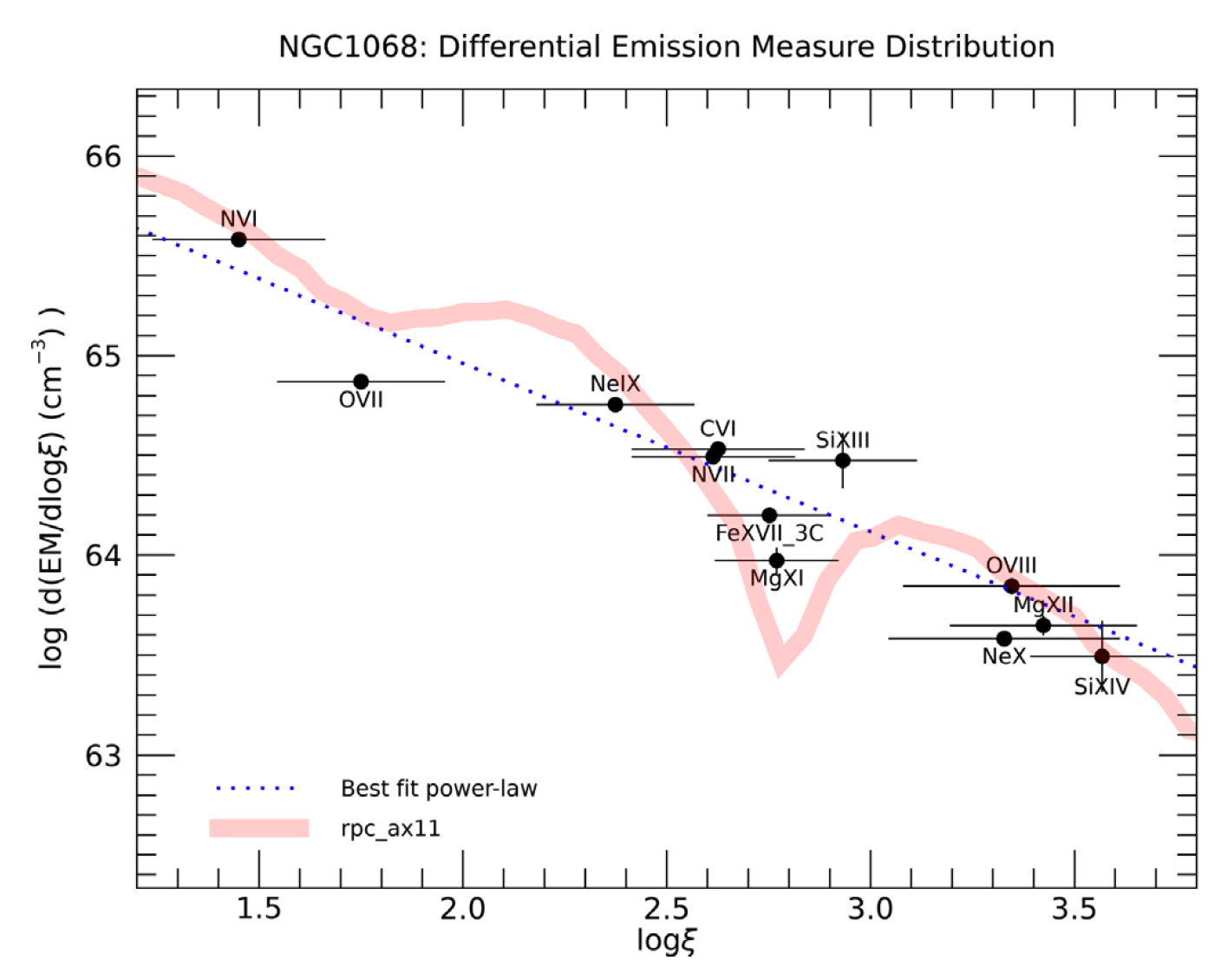 ​​​​​​​Differential Emission Measure calculated from the RGS/XMM-Newton spectrum of the obscured AGN (Seyfert Galaxy) NGC1068 (black points) against the prediction of a universal Radiation Pressure Compression model (red band). Figure extracted from Bianchi, Guainazzi, et al., 2019, MNRAS, 485, 461.
​​​​