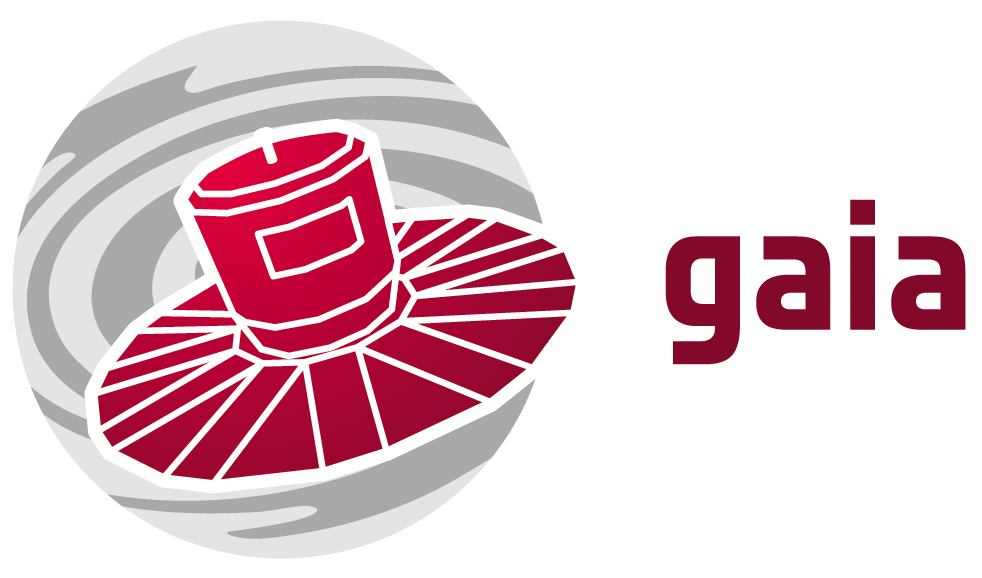 Science with 1 billion objects in three dimensions
Welcome to ESA's website for the Gaia Scientific Community
04/12/2013 Gaia fairing logo revealed

Measuring 3.5 x 3.5 metres, the fairing logo for Gaia will be applied to the shells which enclose the spacecraft and the Fregat upper stage. It is available for download in the Media Gallery.

Find out more about the fairing logo on the ESA Gaia blog.

02/12/2013 Revised Multilateral Agreement for Gaia signed

A revised Multilateral Agreement (MLA) has been signed at the Science Programme Committee meeting, held on 28 November 2013 at ESA Headquarters in Paris, France. The Gaia MLA defines the terms and conditions governing the commitment of each party to Gaia data processing. The revised agreement adds the Archive Access Coordination Unit (CU9) to the Data Processing and Analysis Consortium (DPAC). CU9 will be responsible, along with the Gaia Science Operations Centre, for providing a repository for Gaia data products as well as access tools to maximise the scientific exploitation of the Gaia data set. An image of the signatories to the revised MLA is available here.