Gaia data access
Gaia data is accessible from several data centres: the ESA Gaia Archive and our four partner data centres: Institut für Astrophysik Potsdam (AIP), Astronomisches Rechen-Institut (ARI), ASI Space Science Data Centre (ASI SSDC) and Centre de Données astronomiques de Strasbourg (CDS)
ESA Gaia Archive
The Gaia data is made available through the main Gaia Archive. The Gaia Archive is physically located at ESAC, Madrid and is under the supervision of the ESA Science Archives Team.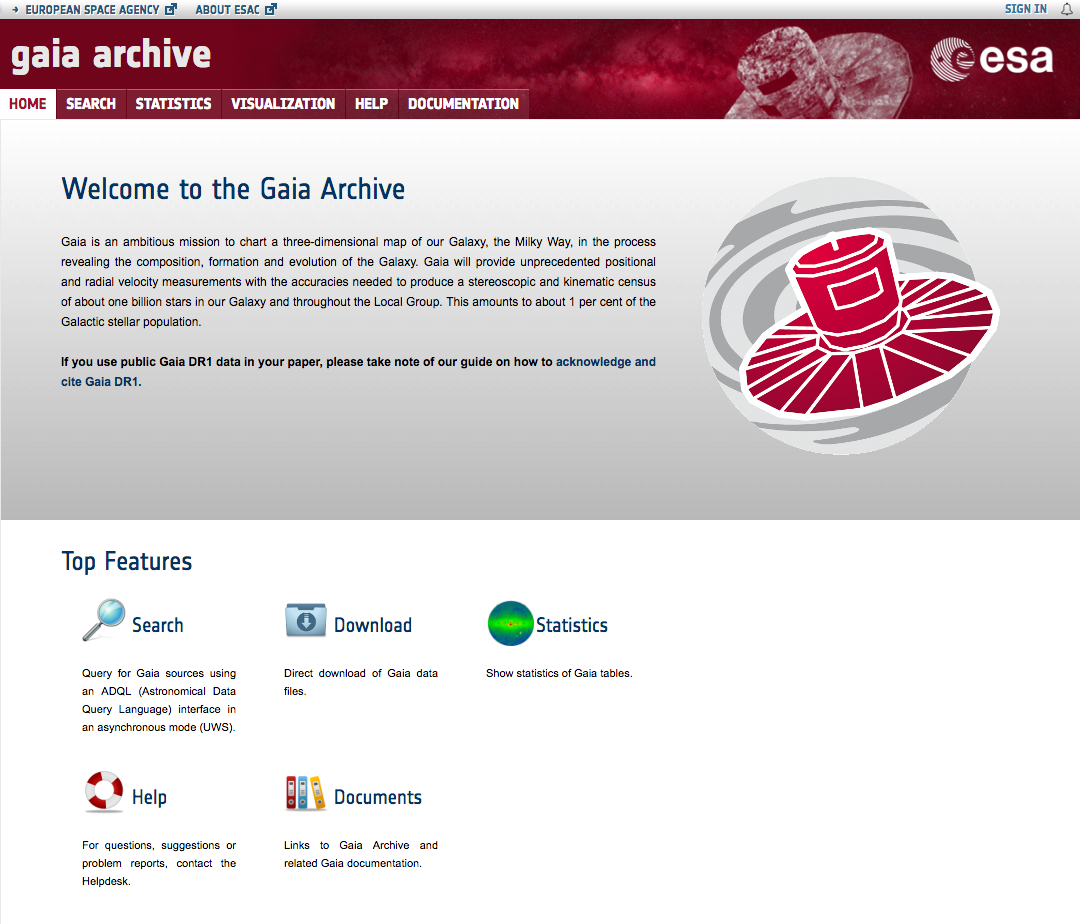 Partner data centres
In addition to the Gaia Archive, several partner data centres offer access to the Gaia data. These partner data centres are integrated in CU9, the coordination unit of our Data Processing and Analysis Consortium responsible for Catalogue Access. They offer some extra services in coordination with the main Gaia Archive.
Our partner data centers are: