Science with 1 billion objects in three dimensions
Welcome to ESA's website for the Gaia Scientific Community
News & Highlights
09/12/2019 Release of the Gaia DR2 primer
The Gaia Helpdesk is happy to announce the release of the Gaia DR2 primer "Everything you wish you had known before you started working with Gaia Data Release 2". This primer collects all information, tips and tricks, pitfalls, caveats, and recommendations relevant to Gaia's second data release in one place and provides pointers to where more detailed information can be found. It is aimed at astronomers interested in using Gaia DR2 data, including undergraduates and PhD students.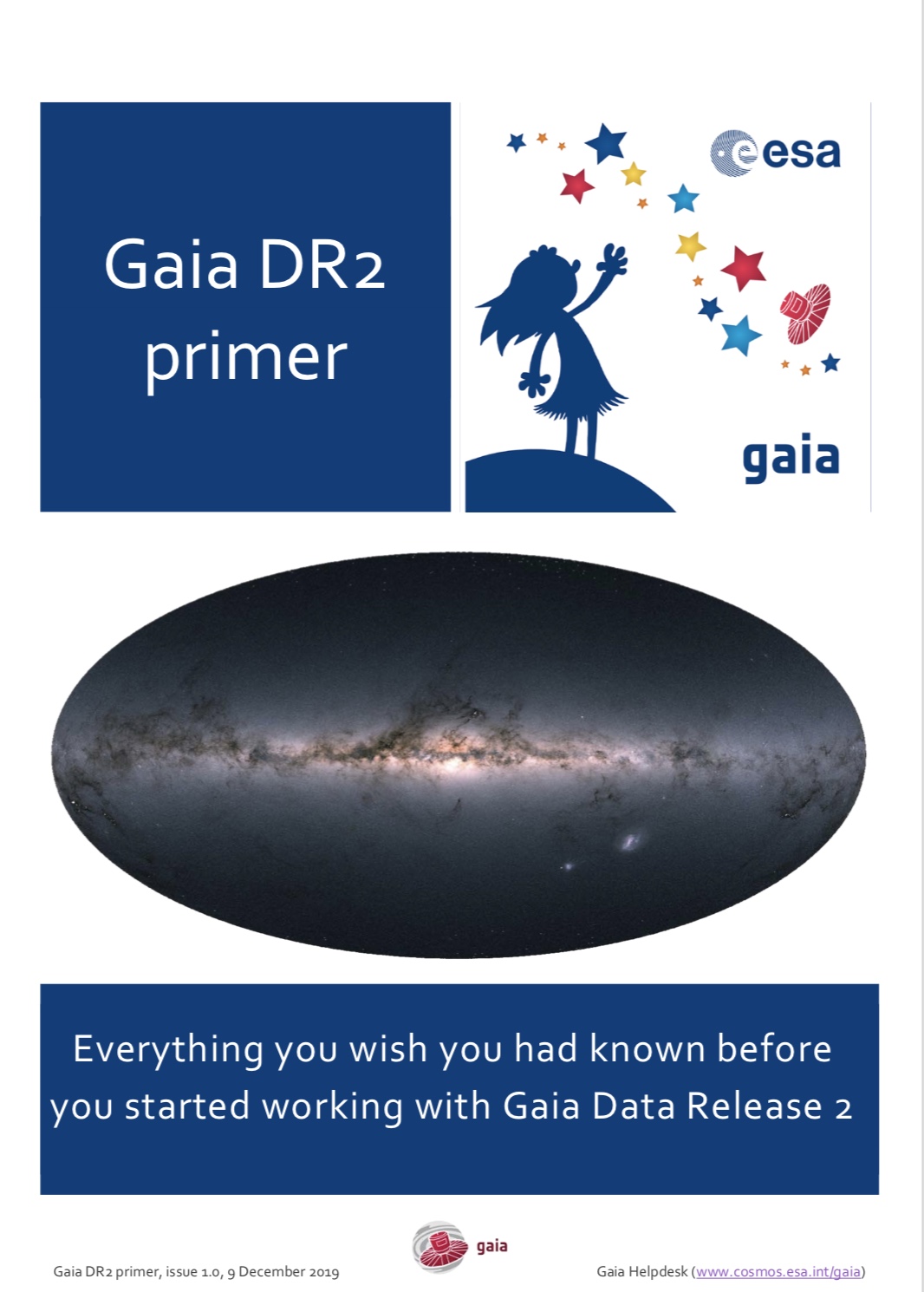 14/11/2019 Gaia Archive upgraded to new version
Today, the Gaia Archive will be unavailable from 10:00 to 14:00 CET for the release of a new version of the Archive software (version 2.7). Please be aware that access methods to epoch photometry will be upgraded with minor changes in the output format and updates in access scripts might be needed. The help pages will be updated accordingly.
26/09/2019 Update to the Gaia data release scenario
Data processing toward Gaia (E)DR3 continues to progress within the announced schedule. However, to ensure sufficient quality of the quasars and extended objects results, an additional processing run has to be scheduled moving their outcome from Gaia EDR3 to Gaia DR3. Another modification concerns a new data product. A pencil beam survey with (integrated) epoch photometry of all sources (variable and non-variable) will be added to Gaia DR3. The selected field is centred on the Andromeda Galaxy. The cone with 5.5 degree radius contains in total about 1 million sources both in M31 and the Milky Way. In order not to impact the release schedule, only a limited amount of explicit validation will be done on the pencil beam epoch photometry.
More news
Data Releases

Data Release 2

---

---

---

---

---