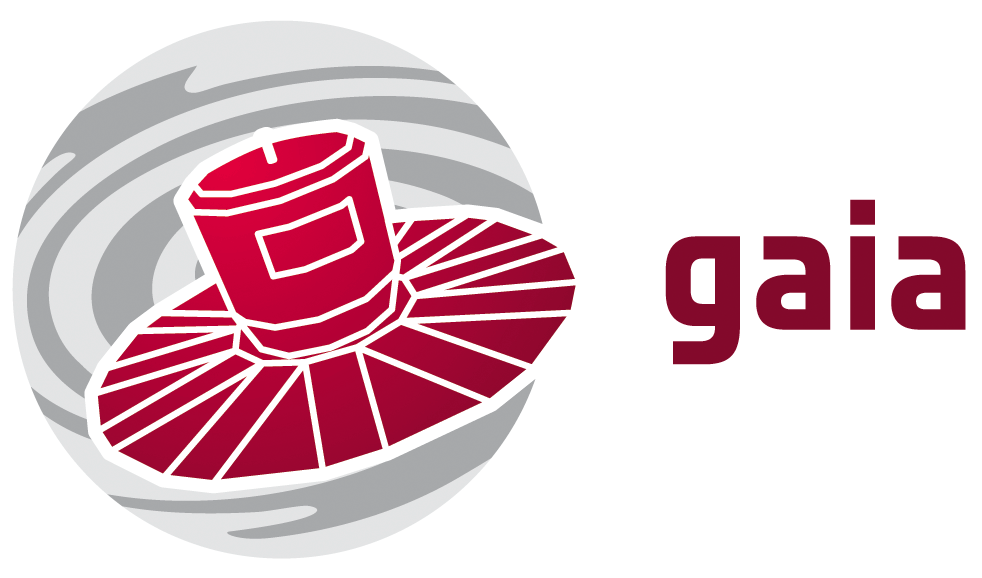 Science with 1 billion objects in three dimensions
Welcome to ESA's website for the Gaia Scientific Community
News & Highlights
20/04/2018 Gaia DR2 media kit available now
The media kit for our second Gaia data release is now available. Today also two stories were published on the results from Gaia data release 1. Read about Gaia's surprising discoveries: from the Sun's neighbourhood to the distant universe and Gaia's surprising discoveries: scrutinising the Milky Way.
19/04/2018 Updates on Gaia DR2 and call for the media
A call for the media went out for the Gaia DR2 press event at ILA in Berlin on 25 April. More information can be found here. The press event will start at 11:00 CEST and will last until about 12:15 CEST. There will be live coverage of the event for which the link is available here.
The Gaia Archive will open access to the second data release of Gaia on 25 April at 12:00 CEST.
16/04/2018 New version for the Gaia DR2 draft data model
Today a new version of the draft data model for Gaia DR2 was made available. The PDF file is accessible here.
14/04/2018 Gaia tops 100 billion star transits
Today the Gaia main database indicated that we topped 100 billion star transits through the focal plane. With celebrate this event with a dedicated image of the week. An overview of the total amount of observations taken is available on this page.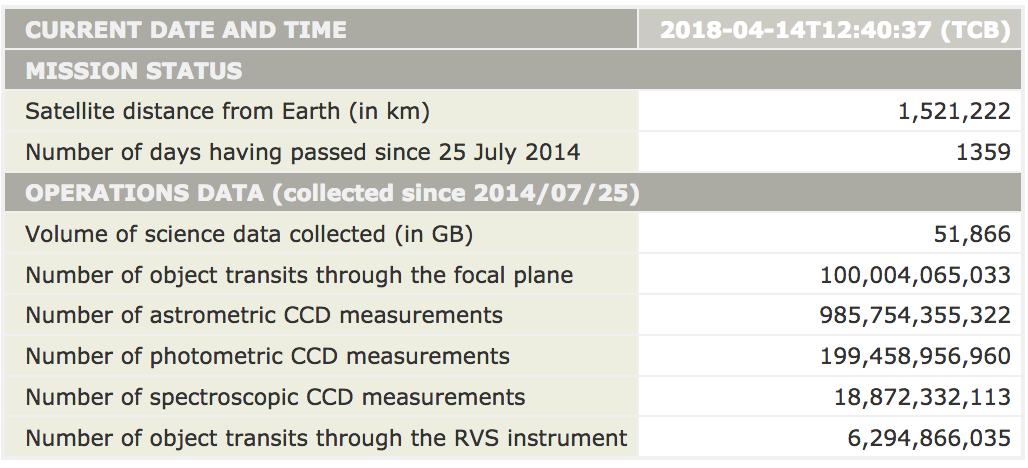 05/04/2018 Precise object counts for Gaia Data Release 2
Ever wondered how many sources we will release exactly in Gaia DR2? No need to keep guessing, exact object counts were just released here. More information can also be found in the news item by ESA Science & Technology.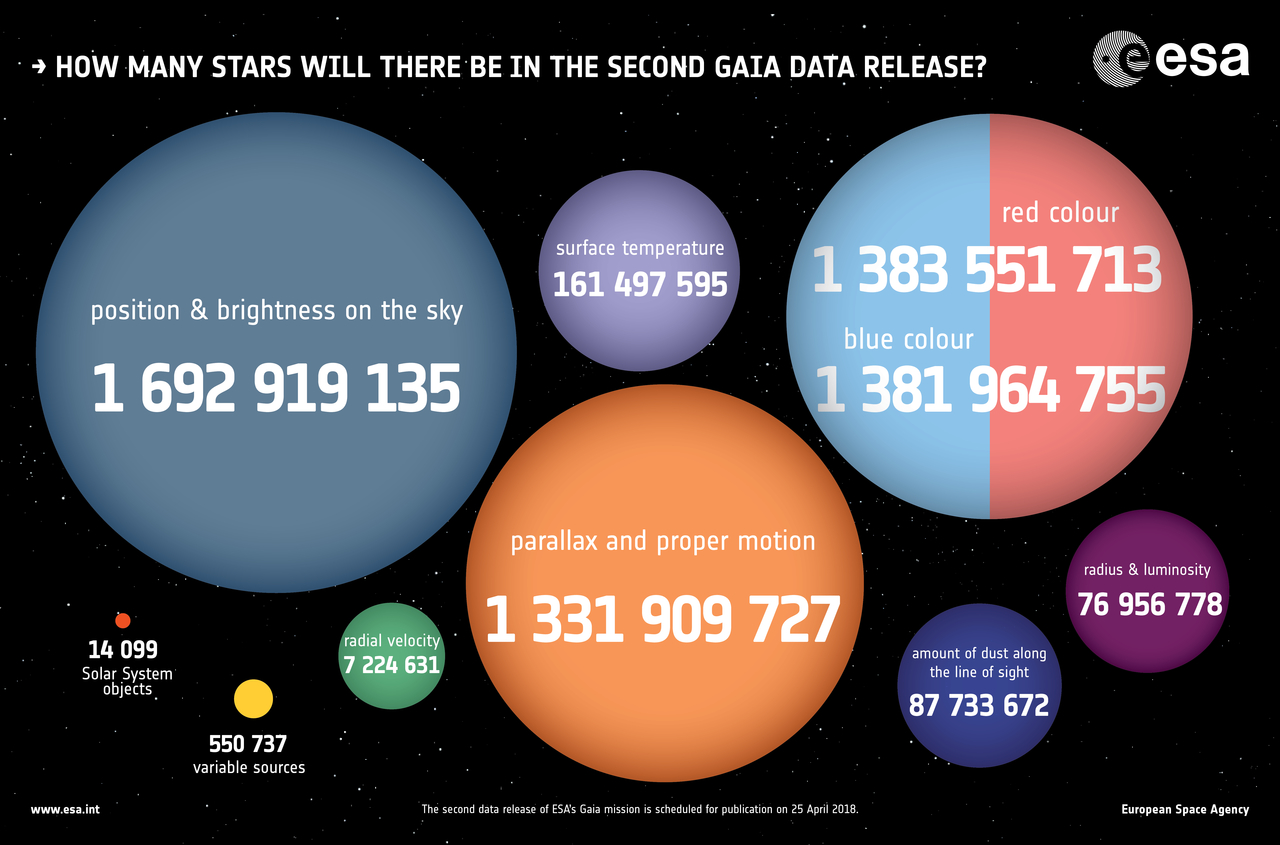 05/04/2018 Gaia Archive down from 11 April to 25 April
In preparation of our second data release, the Gaia Archive will go down for an extended period, starting at 11 April 2018 12:00 CEST and opening again on 25 April with the release of the Gaia DR2 data.
While the Gaia Archive web interface will be down, access to Gaia DR1 data is still ensured through the bulk download of the full Gaia DR1 catalogue or the Gaia TGAS catalogue.
You can also make use of one of our partner data centres and access Gaia DR1 data through there.
While down, the Gaia Archive will show a page with more information on ways to access the data, and updates on the upcoming data release. On 25 April, the page will show you the way to the livestream of the press event and any resources published. This information will also be served from this page.
More news