Image of the Week
Vibration test of BAM mirrors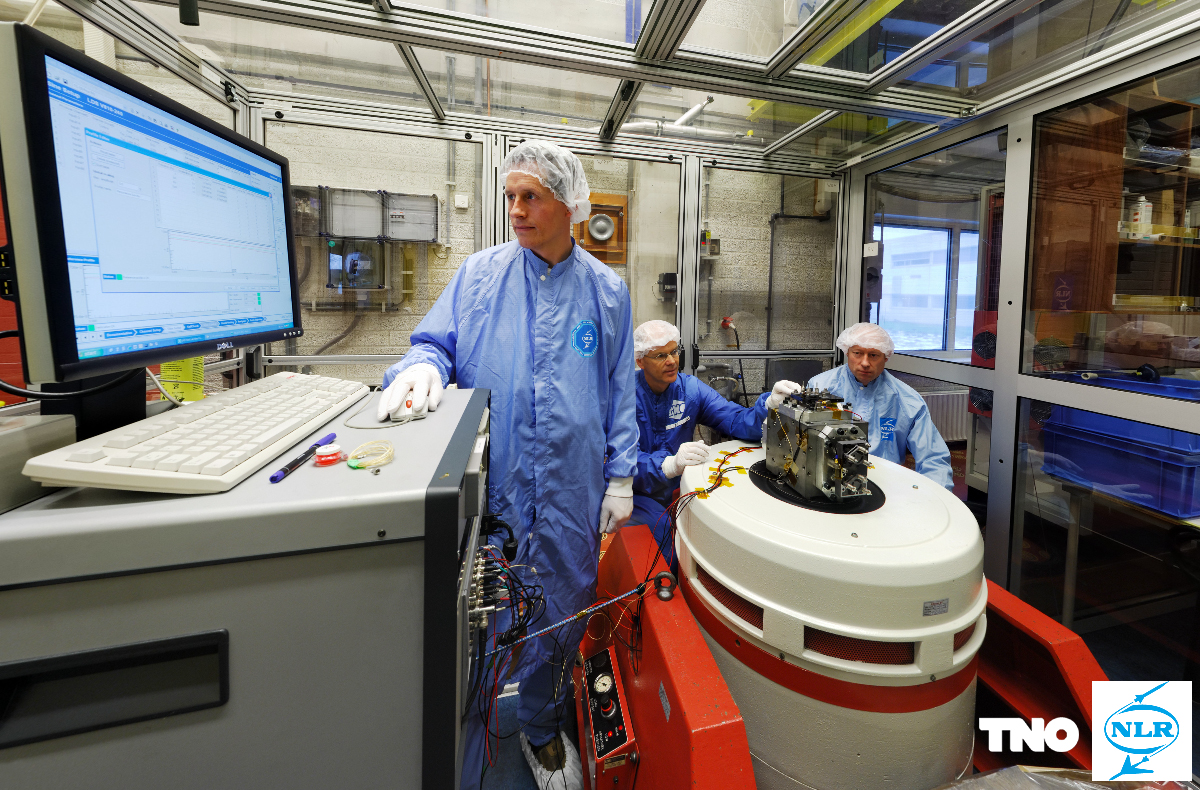 TNO is developing the Basic Angle Monitoring Opto-Mechanical Assembly (BAM OMA) for Gaia. It consists of two laser interferometers. Two pairs of parallel laser bundles are sent to the two telescopes, which create two interference patterns on a detector. If the basic angle varies, the interference patterns will shift. With the BAM an Optical Path Difference (OPD) as small as 1.5 picometer RMS can be measured.
The stability requirements for the BAM are extreme. The mirrors and beam splitters must have a tilt stability of less than 2 microrad during launch and cool down to operational temperature. In addition, the fibre collimator mirrors shall have a lateral stability of better than 500 nanometer.
A set of BAM Silicon Carbide mirrors is being tested in one of the National Aerospace Laboratory (NLR) environmental test facilities to withstand the vibration levels experienced during the launch of the Gaia spacecraft. The mirrors are mounted on Silicon Carbide baseplates manufactured by Boostec. The test items are mounted on a magnesium cubical interface to test the set of mirrors simultaneously in three orthogonal directions. The electromechanical shaker, with a maximum force of 17 kN, generates a vibration spectrum of 16 grms to qualify the mirrors for launch. The vibration tests are executed in an ISO class 8 removable clean room.
The picture shows the NLR Vibration and Shock Test laboratory. A 3D spherical panoramic view is also available (mov format): step into the picture to explore the test samples, test set up and laboratory!
For more information about the Gaia BAM, visit TNO website. For more information about the NLR vibration and shock test laboratory, visit the following website.
Copyright: Fred Kampues & TNO
Format: jpg (915k); mov (3.5Mb)
[Published: 13/05/2011]