Image of the Week
From one to one billion pixels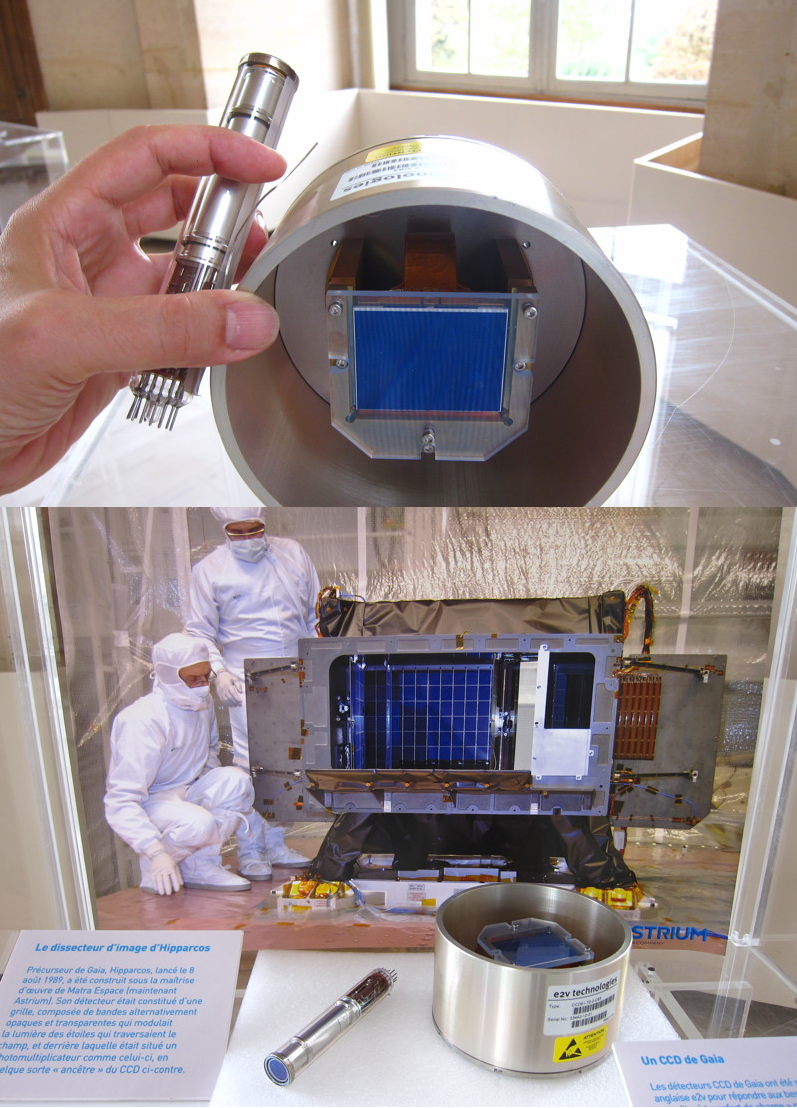 In August 1989, Gaia's precursor Hipparcos was launched by Ariane 4 flight V33. Between November 1989 and March 1993 the spacecraft acquired high-quality scientific data, helped by an image dissector tube (left item in the upper picture) which sampled modulated light at a frequency of 1200 Hertz.
A quarter of a century later, the technological leap from one "pixel" to one billion pixels appears impressive. When Gaia is launched in December 2013, it will have 106 CCD detectors on-board, each comprising about nine million pixels.
One Gaia CCD (upper photo on the right) and a spare Hipparcos image dissector tube (left) are currently on display at the exhibition "Gaia: Le ciel en profondeur" at the Observatoire de Paris. The exhibition will run till 28 March 2014.
Read more about Gaia and its CCDs in the ESA Gaia blog.
Image: courtesy of Frédéric Arenou
[Published: 28/11/2013]