Image of the Week
Gaia Arrival in French Guiana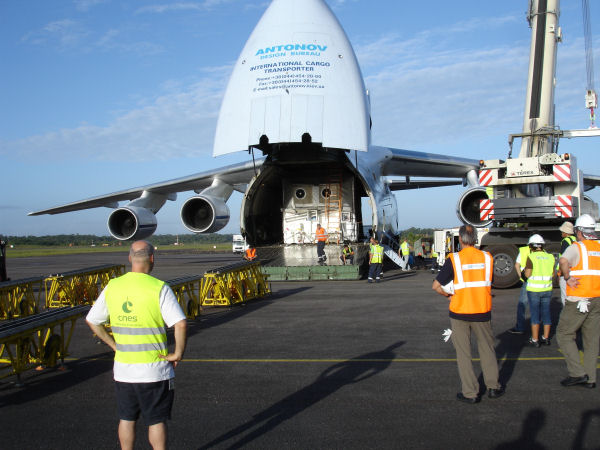 After a smooth flight on board the Antonov 124, Gaia arrived in Cayenne, French Guiana, in the early hours of 23 August.
In Cayenne the spacecraft was offloaded and was brought to the clean rooms of the CSG (Centre Spatiale Guyanais) in Kourou where it arrived safely.
On 28 August, a second Antonov 124 aircraft will carry Gaia's sunshield and most of the ground support equipment from Toulouse to Cayenne. At that point, all the spacecraft parts and equipment will have arrived in French Guiana, leading towards the launch later this year.
Additional pictures of the Gaia departure and arrival can be found in ESA's Gaia blog.
Image: ESA
[Published: 26/08/2013]